ສາທາລະນະລັດ ປະຊາທິປະໄຕ ປະຊາຊົນລາວ ເປັນປະເທດທີ່ບໍ່ມີທາງອອກສູ່ທະເລແຕ່ອ້ອມຮອບດ້ວຍປະເທດໄທ,ມຽນມາ,ຈີນ,ກຳປູເຈຍ ແລະ ຫວຽດນາມ.ລາວເປັນປະເທດສະມາຊິກຂອງສະມາຄົມອາຊຽນ ແລະເປັນພຽງປະເທດດຽວໃນກຸ່ມ ຍົກເວັ້ນປະເທດບຣູໄນ ທີ່ບໍ່ເຄີຍເຂົ້າຮ່ວມແຂ່ງຂັນໃນເວທີນາງງາມລະດັບສາກົນເລີຍ . ຍ້ອນຫຍັງ???
Lao People's Democratic Republic is a landlocked nation nestled between Thailand, China, Vietnam and Cambodia. It is a member of the ASEAN (Association of Southeast Asian Nations) and so far the only country within the grouping, other than conservative Brunei, which has never participated in any of the Big4 pageants. So what's with Laos?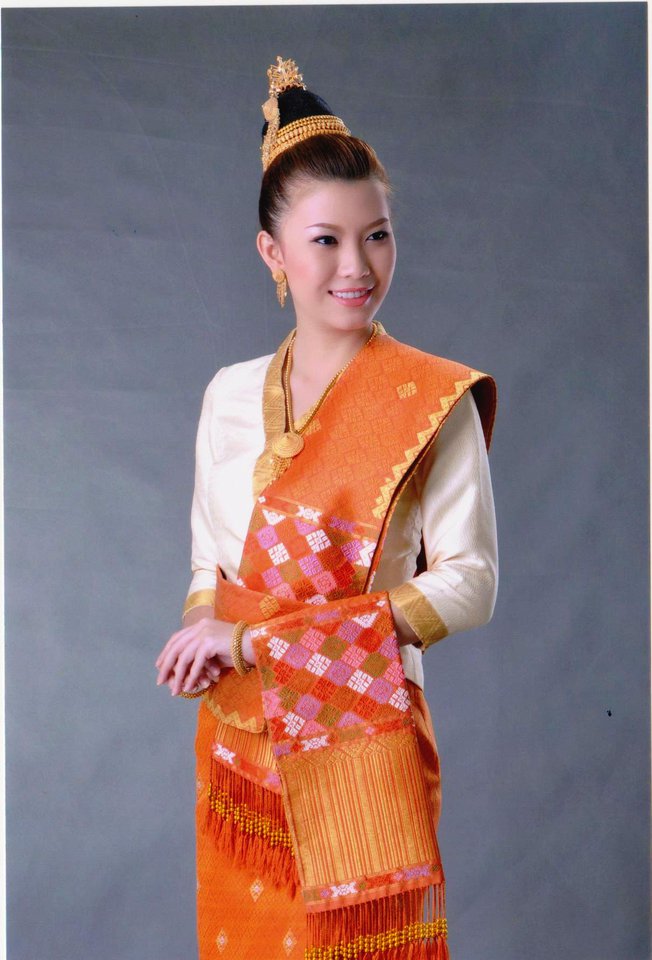 ມັນບໍ່ແມ່ນຍ້ອນວ່າປະເທດລາວບໍ່ມີການປະກວດນາງງາມຂອງປະເທດຕົນເອງ ເພາະວ່າເວທີນາງສາວລາວແມ່ນຖືກຈັດຂຶ້ນໄດ້ໄລຍະຫນຶ່ງແລ້ວ . ເວທີນາງສາວລາວແມ່ນໄດ້ຄັດເລືອກຜູ້ຊະນະທີ່ມີຄວາມສາມາດໃນລະດັບສາກົນ ສະນັ້ນ ແມ່ນຫຍັງທີ່ກີດຂວາງປະເທດລາວບໍ່ໃຫ້ສົ່ງນາງງາມ
This is not to say that the country doesn't have a national pageant. The Miss Laos pageant has already been held annually in recent years. The pageant has already produced winners of international caliber so what's holding back this nation?
ຈາກທັດສະນະຄະຕິຂອງຕ່າງປະເທດ , Missosology ໄດ້ສະເຫນີບາງເຫດຜົນແລະບາງວິທີແກ້ໄຂ
From an outsider perspective, Missosology offered some reasons and some possible solutions.
1.ຂໍ້ບັງຄັບຂອງລັດຖະບານ – ເຊັ່ນດຽວກັນກັບປະເທດຫວຽດນາມ , ລາວເປັນປະເທດກອມມູນິດແຕ່ວ່າບໍ່ຄືກັບປະເທດຫວຽດນາມແລະເກົາຫຼີເຫນືອ . ລາວຄ່ອນຂ້າງຈະໄປໃນທິດທາງທຶນນິຍົມແຕ່ກໍມີຂໍ້ບັງຄັບຫລາຍຢ່າງທີ່ເຄັ່ງຄັດ ລວມໄປເຖິງການປະກວດນາງງາມ. ມັນອາດເປັນໄປໄດ້ທີ່ສະຖາບັນຄວບຄຸມການກຳນົດນະໂຍບາຍຂອງປະເທດບໍ່ອະນຸຍາດໃຫ້ປະເທດລາວເຂົ້າຮ່ວມປະກວດ
ແຕ່ວ່າລາວສາມາດອາໄສຄວາມສຳເລັດຂອງຫວຽດນາມເປັນແບບຢ່າງ ເຖິງວ່າຈະມີກົດລະບຽບທີ່ເຄັ່ງຄັດແຕ່ພວກເຂົາກໍຍັງເຂົ້າຮ່ວມໄດ້ . ລັດຖະບານຄວນເຂົ້າໃຈວ່າການເຂົ້າຮ່ວມປະກວດອາດຈະຊ່ວຍຍົກລະດັບພາບລັກຂອງປະເທດໃຫ້ດີຂຶ້ນຕື່ມ
1.)  Government regulation – like neighboring Vietnam, Laos is a one-party communist state although it is not like North Korea or Vietnam. Laos is pretty much going to the direction of capitalism but there is heavy regulations in almost anything and yes, that includes beauty pageants. It is very possible that the politburo did not give a green light for a Lao beauty to compete internationally.
But then, Laos can look at the success of Vietnam. While there is still heavy regulation, Vietnam was able to participate in Big4 pageants. The government should realize that participating in Big4 pageants can enhance the image of a nation.
2.)  Financial constraints – franchising fees alone can be a burden. Now add the airline tickets, costs of training and grooming, national costumes, gowns, and wardrobes. Laos is by far one of the struggling economies in Southeast Asia. The Miss Laos organizing committee however should tap into the power of sponsorship. Yes, the country is an economic backwater but its economy is steadily growing and it has a lot of potentials.
3.)  The psychological barrier – Maybe Laos is thinking that it can't compete with the world's best and they view international participation as a cumbersome chore with very high cost to benefit ratio. But as mentioned above, participating in Big4 pageants do enhance the image of a nation. Laos can look up to Myanmar where the once reclusive and isolated nation now participates at Miss Universe.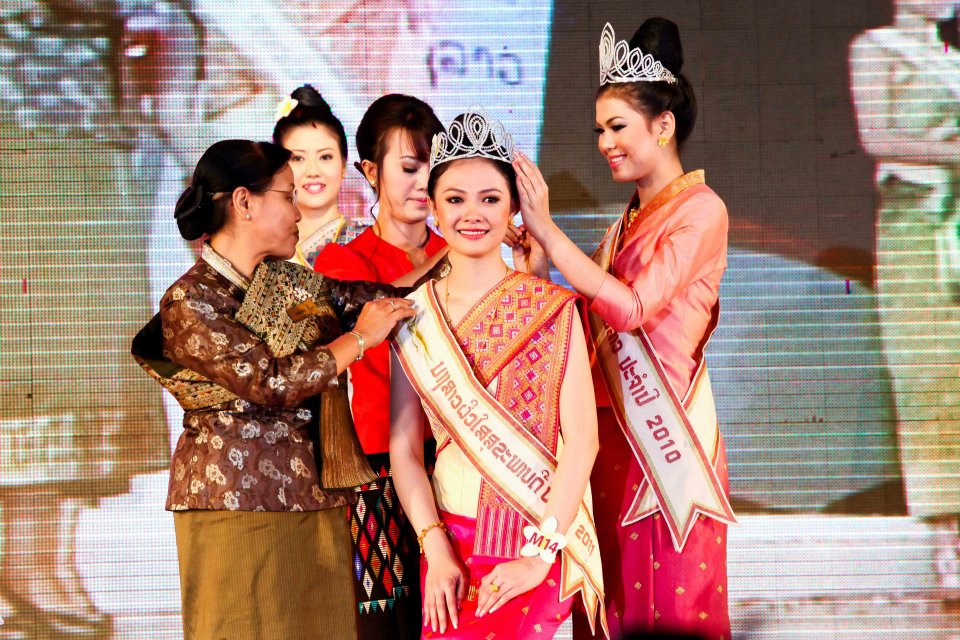 Laos is indeed a promising nation and we've seen several Miss Laos winners with a lot of potentials in the Big4 pageants. Laos must realize that it is the only ASEAN nation with a national pageant that is not competing in any Big4 pageant. Laotians are also very interested in international pageants.
Indeed it would be great to see a Miss Laos in either Miss Universe, Miss World, Miss International or Miss Earth. It is an imperative therefore that whatever keeps the nation from participating must be ironed out.