It's time to crown a Korean winner
By Stephen I. Diaz
Faces of Korean pageant girls who looked like clones.
Such was the unfair and a bit creepy depiction of Korean pageant contestants whose photo collage (see photo above) became viral in 2014.  I would consider that as a shallow way to generalize young women who work so hard to achieve something. In a society where being politically correct has become the norm, such humorous approach would most likely fall under the category of racism.  Yes, we Asians are usually labeled as looking almost the same, because of our slanted eyes and straight black hair.  But, it should not be a reason to generalize these women who became subjects of ridiculr in forms of satires and hyperboles.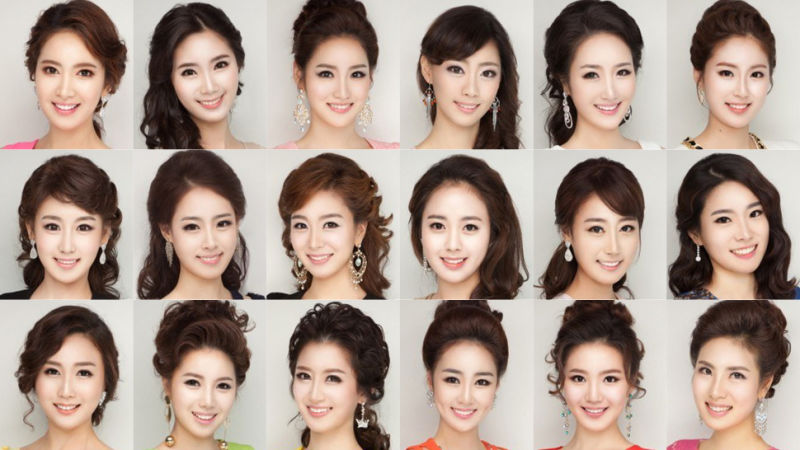 Needless to say, the Korean beauty industry is a multi-million dollar phenomenon.  Beauty products such make-ups, cosmetics, skin whitening and anti-aging creams are huge hits.  Plastic surgery is just as normal as, let's say, having one's wisdom tooth pulled out.   If you have facial imperfections, in Korea, there must be a surgical solution to them!   Is is not s surprise if for some Koreans, parents would pay for the surgical bill of their kids as a form of graduation or birthday gifts.
Some might conclude that Koreans are very superficial people. But, if you think about it, what is wrong when you invest on your looks to improve self-esteem?  Personally, I do not think that there is something wrong with surgical enhancements if one can afford it.  And if it is something that can make a person more productive as an individual, then why not?
With all these things being said about Korea, sometimes I wonder, how come no Korean has ever won a Big5 crown?  They came so close into winning both Miss Universe and Miss World crowns in 1988, by placing as first runners-up respectively. They were also first runners-up in Miss International two times since the turn of the millennium!  At Miss Earth, it is one of the most successful Asian countries with several semifinal placements and one elemental crown.
Arguably, Korea is home for some of the most beautiful Asian women we know.  Korean pop culture would never have conquered the world if not for their girls, who are just as popular as their boys.  The Korean peninsula may be considered as one of the most politically unstable places in the world, but the beauty of Korean women cannot be ignored.  Even the North Koreans, who never compete at international pageants, have their fair share of beautiful women too.
A conversation with the president of Miss World Korea, Mrs. Park Jeong-ah, made us understand more about the Korean beauty pageant industry.
"Korea loves beauty and we want to become more beautiful.  Beauty pageants have the perfect market in my country," she said while having breakfast with me.  Both of us are now in Krynica-Zdroj for Miss Supranational 2017.  Mrs. Park is also the national director of Korea for Miss Universe.
"We are a nation obsessed with beauty," she exclaimed.  When asked about the last time Korea placed in Miss Universe, she was quick to share her opinion about it.  "Miss Universe Korea 2007, Honey Lee, is considered as one of the most beautiful Korean women and is extremely popular in Korea even up to now" she explained.  "If we can win at least one title, then Korea will begin to treat beauty pageants with more respect!" she further added.
"I want to change the image of pageantry in my country.  That is the first thing I promised when Mrs. Julia Morley offered me the Miss World franchise several years ago," she narrated.  On her first year as national director, Korea entered the Top 7 right away, and has enjoyed a two-year streak in the Top 10 since 2016.
This year, Mrs. Park, or Jenny as she is fondly called in the pageant world, was installed as the new director for Miss Supranational in Korea.  She offered the Miss Supranational Korea title to Miss Universe Korea 2016, Jenny Kim.
"Jenny is very beautiful, and she came from one of the best schools in Korea!  She is also fluent in English and has a wonderful personality.  After Miss Universe, I believe that she deserved another shot in pageantry," she explained.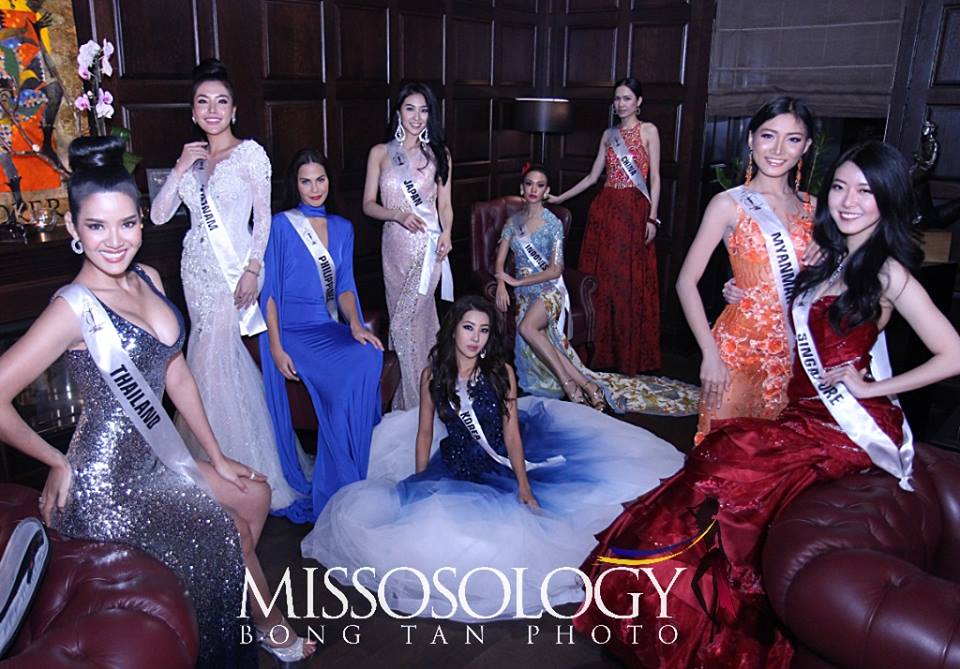 Kim is one of the nearly 70 delegates this year at Miss Supranational 2017.  She is just the fifth Korean national to vie for the prestigious title in its nine-year history.  Their best placement is a Top 10 finish in 2010.  The Korean lass needs to impress the high profile panel of judges to win the crown, which is no easy feat.
"I believe that Jenny has a good shot in winning the Miss Supranational crown.  We are hoping for the best, because Korea is very fond of her!  The Korean media have been reporting about her activities at Miss Supranational," she added.
The Miss Supranational 2017 pageant will be held on December 1st in Krynica-Zdroj, with India's Srinidhi Shetty as the outgoing queen. We will find out if Srinidhi is going to pass on the crown to Jenny, this coming Friday.
If not, then, there is always another year to try and improve on their craft.  But, one thing sure, we at Missosology believe that it is about time to crown a Korean Big5 winner!
Maybe soon!