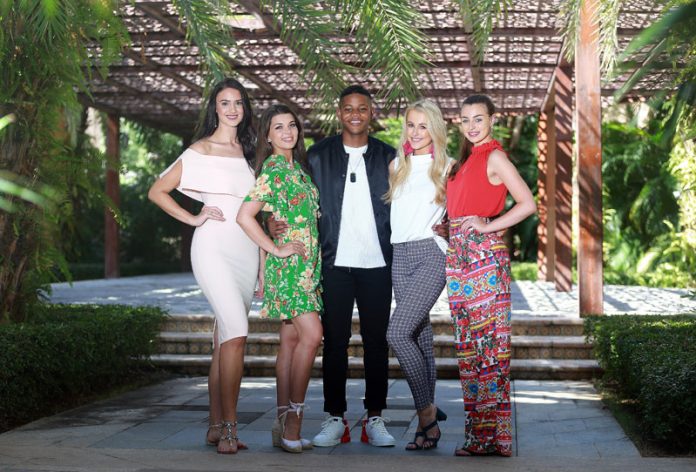 The Voice UK runner up, 17 year old Donel Mangena, has arrived in Sanya ahead of Saturday's 68th Miss World Final.
The teenager, who was coached on The Voice by singer will.i.am, has launched his new single, Bang like a drum, which he will be performing on the show. It has received more than 2.4 million streams on Spotify and over 1 million views on YouTube. Donal also performed at the Queen's 92nd birthday party in April.
Donel, who was born in Manchester and spent his younger years in Bulawayo, Zimbabwe, but now lives in Southampton says his passion for music stems from growing up singing in the church and working with his dad on music projects.
Pictured here with contestants from Wales, Scotland, Northern Ireland and England, Donel said: "I'm so excited to be here with Miss World in Sanya because it is my first time here and I've always wanted to come to China. Performing at the final is a chance to inspire everyone who knows me and looks up to me. The contestants do such great work for their countries as part of Beauty With A Purpose and hearing their stories makes me want to give something back. My motto is work hard, pray hard and dream big and that is really what Miss World is all about."
On the world's biggest stage in Sanya, Donel follows in the footsteps of other great performers who have graced the stage at the Miss World final including Lionel Richie, Boyzone, Alexander O'Neill, Westlife, Duncan James, McFly, Shane Ward, Diversity, Matt Cardle and The Vamps.
Donel's father Nkosana added: "It's exciting to see Donel sharing the stage with so many girls from around the world who do great things for their countries."
The Miss World final takes place in Sanya, China, on Saturday 8 December 2018.