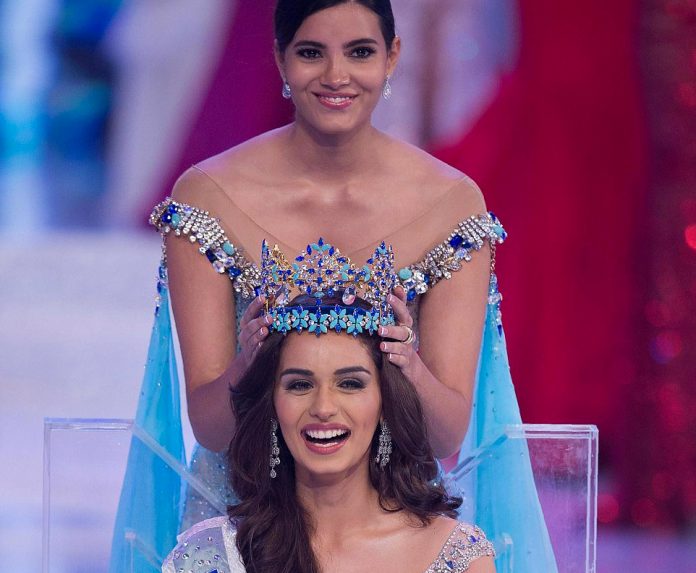 India has proven once again that it is still a beauty superpower nation. At the conclusion of 67th Miss World pageant in Sanya, China, medical student Manushi Chhillar clinched the prestigious Miss World crown and join the ranks of five other Indian women who won the title. It has been 17 years since India won the title – it was in 2000 that Priyanka Chopra won, succeeding fellow Indian Yukta Mookhey.
Placing second is Miss Mexico Andrea Meza, making it the third time that the Latin American nation settled for a runner-up position. It is yet to win a crown. England's Stephanie Hill placed third while France's Aurore Kichenin and Kenya's Magline Jeruto made it to the Top 5.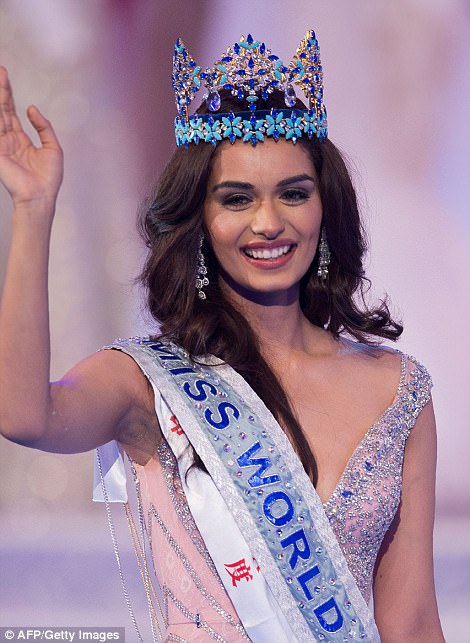 Missosology predicted that  Miss Indonesia Achintya Holte Nilsen but she went as far as the Top 10 together with Miss Jamaica Solange Sinclair, Miss Russia Polina Popova, Miss South Africa Adè van Heerden, Miss Korea Ha-eun Kim.
Meanwhile, Miss El Salvador Fatima Cuellar, Miss Japan Haruka Yamashita, Miss Macau Cloe Lan Wan-Ling, and Top Model winner Miss Nigeria Ugochi Ihezue landed at the Top 15. They were joined by Miss Mongolia Enkhjin Tseveendash who won the public votes.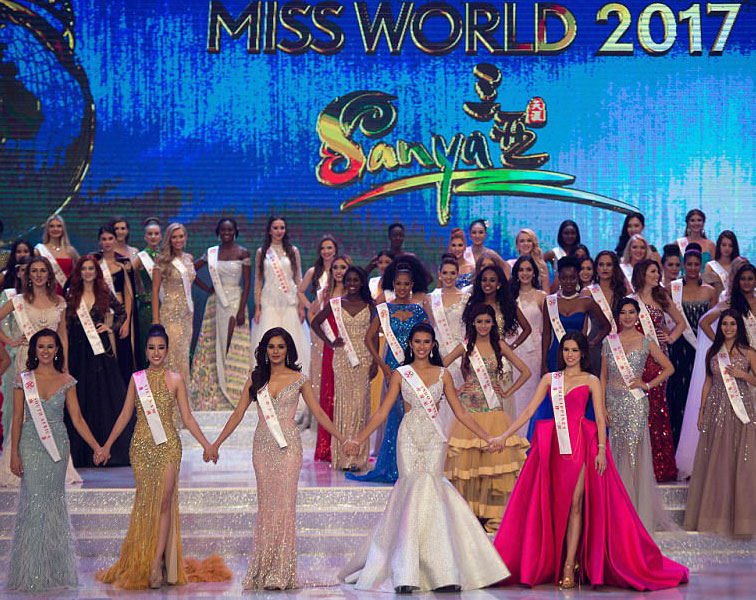 During the finals night, it was announced that the Beauty with a Purpose Award was jointly won by Miss India Manushi Chhillar, Miss Philippines Laura Lehmann, Miss Vietnam Đỗ Mỹ Linh, Miss Indonesia Achintya Holte Nilsen and Miss South Africa Adè van Heerden. This particular contest has been the centrepiece of the pageant and focuses on various charity projects.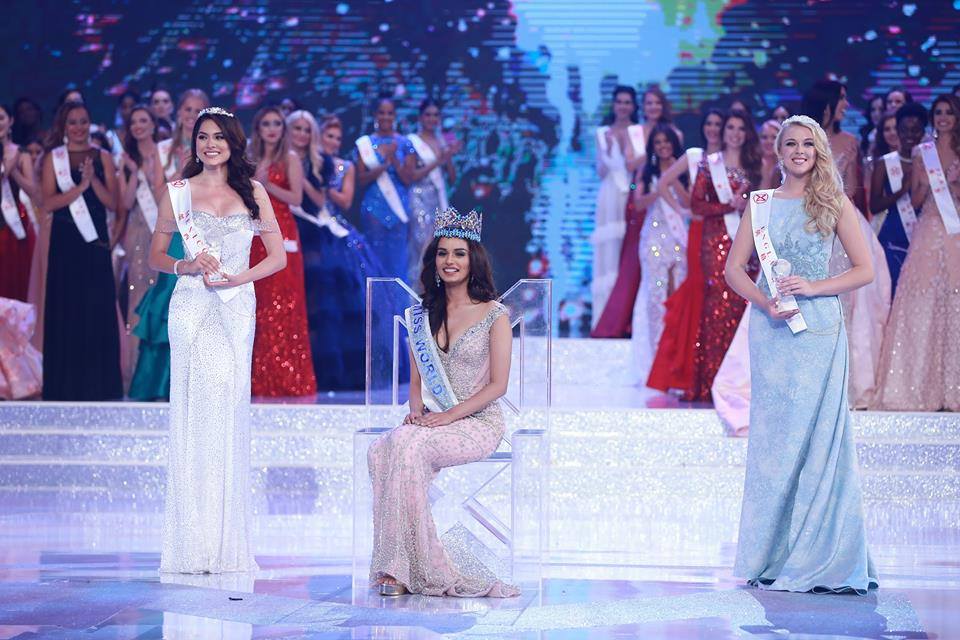 Initially, 40 contestants were called on the stage which was later whittled down to 15. The following contestants made it to the initial cut but failed to advance any further:
Argentina – Avril Marco
Bangladesh – Jessia Islam
Botswana – Nicole Gaelebale
Brazil – Gabrielle Vilela
China – Guan Siyu
Colombia – Maria Daza
Croatia – Tea Mlinarić
Dominican Republic – Aletxa Mueses
Guatemala – Virginia Argueta
Italy – Conny Notarstefano
Kazakhstan – Gul'banu Azimkhan
Lebanon – Perla Helou
Liberia – Wokie Dolo
Malta – Michela Galea
Moldova – Ana Badaneu
Nepal – Nikita Chandak
New Zealand – Annie Evans
Peru – Pamela Sánchez
Philippines – Laura Lehmann
Poland – Magdalena Bieńkowska
Sweden – Hanna Haag
Ukraine – Polina Tkach
United States – Clarissa Bowers
Venezuela – Ana Carolina Ugarte
Vietnam – Đỗ Mỹ Linh