22-year-old Tokyo native, Priyanka Yoshikawa, who is a daughter of a Japanese father and an Indian mother won over 30 other finalists to claim the title of Miss World Japan 2016 during the coronation ceremony held at the ANA Intercontinental Hotel this Monday.  Heavy favorite Himawari Yamashita was declared as one of the runners-up, together with Natsuki Robertson and Misato Makino.  The four winners will now work under the supervision of Miss World Japan organization, promoting its charity works and business affairs.
Miss World 2016 will be held in Washington D.C. this December, and Priyanka is expected to prepare for the competition and eventually break Japan's non-placement streak since 2010. As the first half-Indian to represent Japan at Miss World, Priyanka is defying the norm of having fair white skin, which is traditionally considered as a symbol of beauty in Japan.  The brown-skinned stunner stands 176 cm and has no previous pageant experience.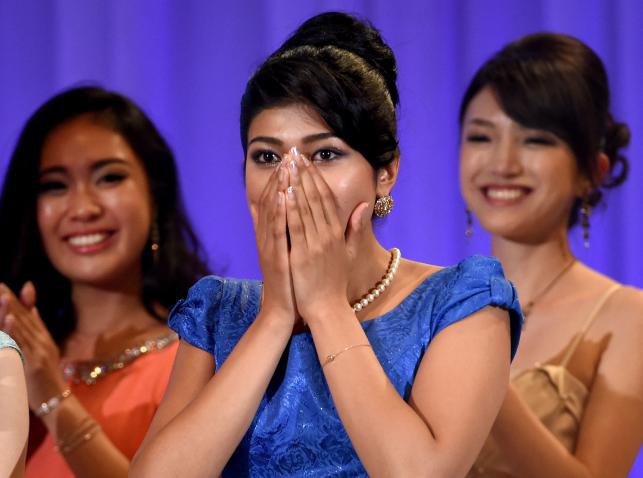 In her profile, Priyanka said that Japanese, unfortunately, are being stereotyped by other nationalities for their poor communications skills, but she is going to prove them wrong during the world competition.  She is fluent in Japanese, English and Bengali.  Her experience as a well-traveled girl – she prefers traveling solo – is considered to be an asset when she tries to battle against more than 100 beauties from all over the world.  Japan has never won the Miss World crown, although it already has two Miss Universe crowns and one Miss International title.
This is the first time since 2013 that Miss World Japan has chosen a winner outside Oscar Promotion, and many pageant fans welcome such change with a positive note.