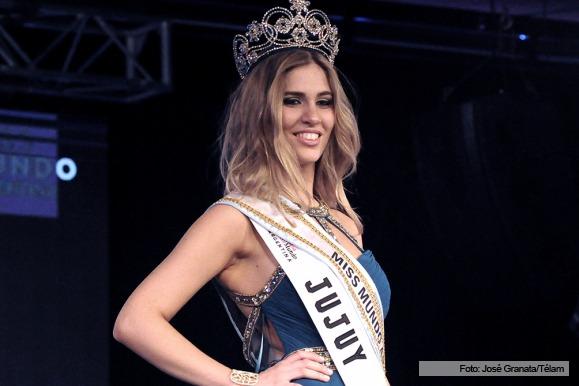 A 24-year-old model from Jujuy was crowned Miss Mundo Argentina 2016 at the conclusion of the pageant held August 8 at the Teatro City Center de Rosario in Santa Fe.
Elena Roca, who holds a degree in journalism and communication, was chosen from 23 candidates to represent Argentina in the 2016 Miss World competition to be held in December in Washington, DC. She was crowned Reina Nacional de los Estudiantes in 2007.
Argentina has won the Miss World crown twice: first in 1960 with Norma Cappagli and second in 1978 with Silvana Suárez.