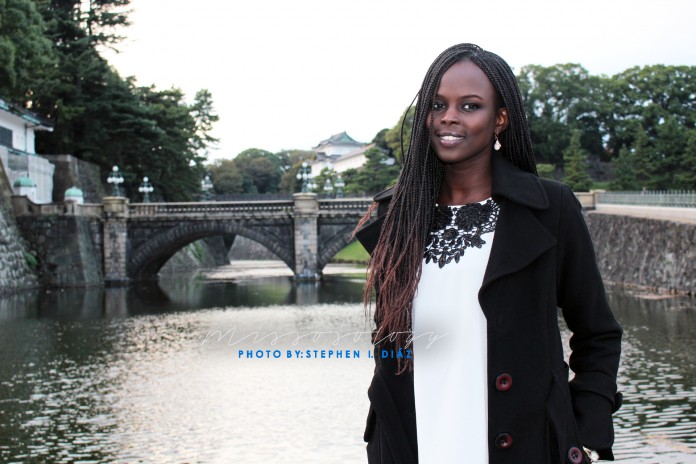 Miss World Africa 2012 and Top Model winner, Atong Demach of South Sudan, is now in Tokyo to fulfill her duties as the PR officer for the Japan International Cooperation Agency (JICA).  JICA has its office in Juba, the capital of South Sudan, which gained its independence from Sudan in 2011.
As the goodwill ambassador for the South Sudan and Japan relationship, Ms. Demach will be meeting government officials and dignitaries from the Ministry of Foreign Affairs, as well as the Ministry of Agriculture.
Several development projects in South Sudan, an oil rich country in central Africa, are being supervised by JICA, and are funded by Japan's overseas development assistance.  Infrastructure projects like roads and a bridge, which will connect the eastern and western side of the Nile River, are now underway.
Aside from her involvement with JICA, Ms. Demach is still active in pageantry.  She is currently the CEO of Beauties of South Sudan, where the winners are being sent to several international pageants.  In 2013, they sent a delegate to Miss International.
On Thursday, Ms. Demach will be watching the 2015 Miss International pageant where she is very vocal in supporting her friend, Jennifer Valle of Honduras, with whom she became good friends with, at the Miss World 2012 competition in Ordos, Inner Mongolia.
Aside from Ms. Valle, she also mentioned that she wants to see a high placement for Africa, and along with that, she may reconsider sending a delegate next year at Miss International, a pageant which is notoriously known for being unfriendly to black African delegates.
Photos by:  Stephen I. Diaz