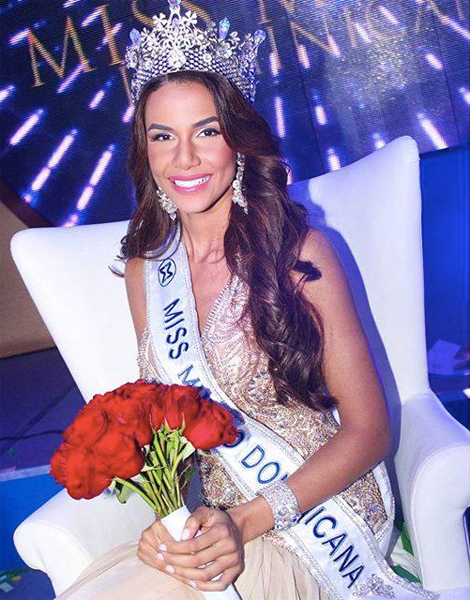 Cynthia Nuñez, a 22 year old model and who works for a public relations firm, won the Miss Mundo Dominicana crown in a pageant held in October 7. Cynthia will now compete at the Miss World 2015 pageant in Sanya, China this December. The runners-up are:
1st runner-up: DISTRITO NACIONAL (Aura De Castro)
2nd runner-up: SANTIAGO (Moesha Henríquez)
3rd runner-up: AZUA (Norelyn Ramírez)
4th runner-up: LA ROMANA (Ydania Sánchez)
5th runner-up: PERAVIA (Somaily Castro)
Dominican Republic is currently ranked 35th at the Big4 Ranking [CLICK HERE]. Mariasela Álvarez is the only Dominican woman who won the Miss World crown in 1982. In 2004, Claudia Cruz almost had it by placing as first runner-up to María Julia Mantilla of Peru. Since 2012, the Dominican candidates has consistently placed within the Top 30.
Do you think that Cynthia Nuñez has got what it takes to win the second crown from the Dominican Republic? Share your thoughts and opinions on the comment box below!