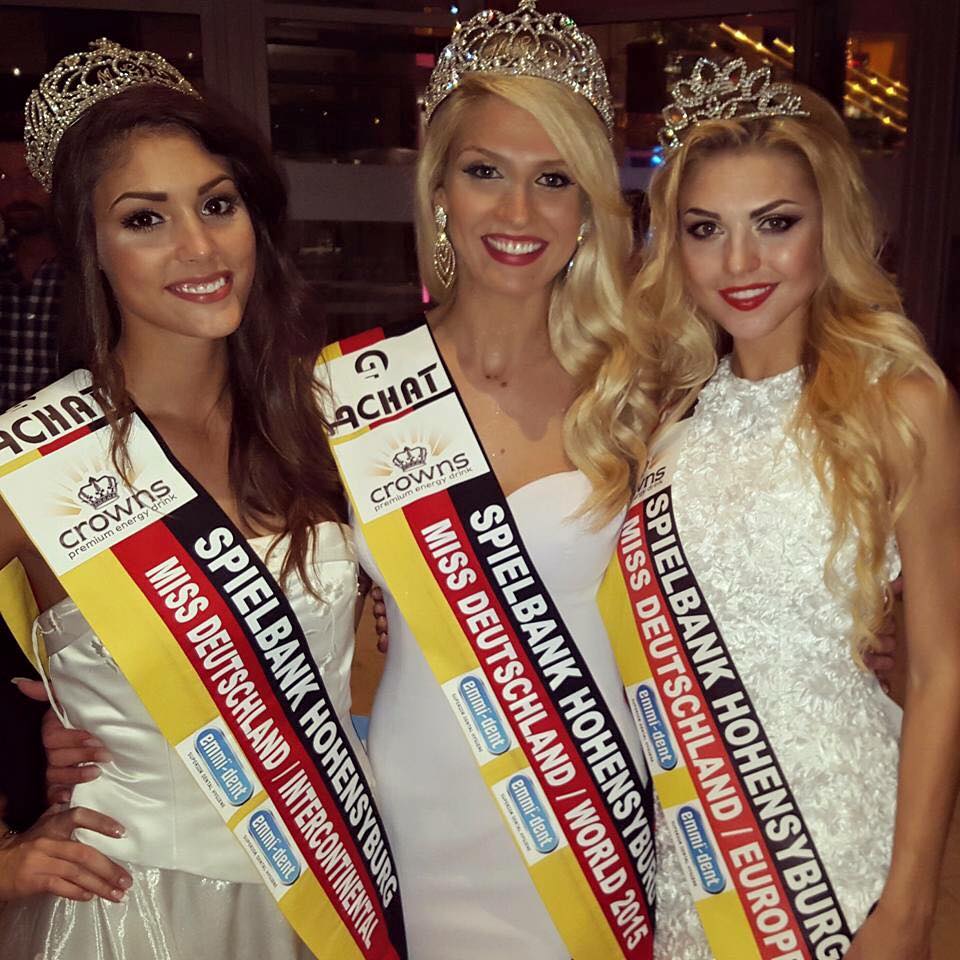 Albijona Muharremaj (photo above, right), a 20 year old beauty from Munich, won the Miss Deutschland 2015 (Miss Germany) title. A total of 18 beauties gathered in Dortmund for the competition. Albijona will now represent Germany at the Miss World 2015 contest in Sanya, China this December.
The contestants competed in casual and cocktail dress. Noticeably absent is the swimsuit competition which was skipped largely due to the announcement by Miss World CEO Julia Morley that they will no longer conduct a Beach Beauty contest in the world finals.
Germany has two Miss World winners – Petra Schürmann in 1956 and Gabriella Brum in 1980. The latter resigned from her post and since then, no German woman has ever made it to the semis of Miss World except for Susanna Marie Kobylinski in 2010.
In case the name Albijona (photo below, center) doesn't sound German to you at all, one should realize that Germany is getting more diverse. Albijona actually hails from Kosovo and has actually represented her country of birth in a minor pageant.