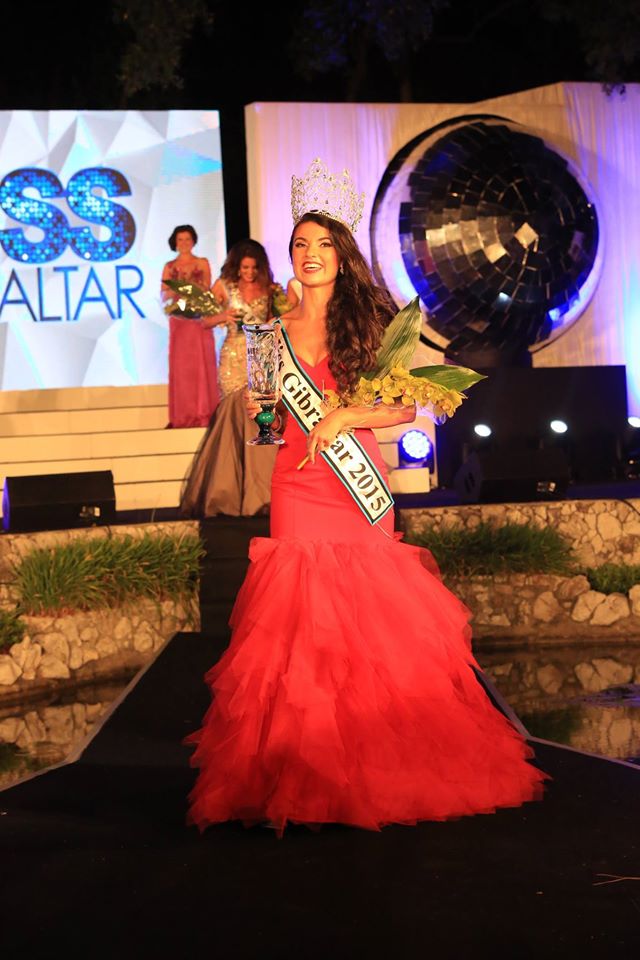 For a small rocky British outpost jutting off the edge of Spain, life in Gibraltar is relatively laid back. Spain to the north is actually a hostile nation and considers the existence of Gibraltar as a humiliation. An overseas British territory, Gibraltar is small and relatively obscure in the world of pageantry. But it can be proud of one thing – it has already a Miss World in its kitty.
Thanks to Kaiane Aldorino, Miss World 2009, Gibraltar was put in the map of the world of pageantry. But to repeat such an amazing feat is a bit tricky for the small territory. This year, only 7 candidates participated. But if there is one thing that the Llanito, as what Gibraltarians call themselves, are known for, it is for their big heart and a can do spirit. Year of being isolated by the Franco regime of Spain had developed the sense of independence and pride among the locals.
That is why this year, the Miss Gibraltar contest went on despite having a handful of contestants. Hannah Bado was crowned Miss Gibraltar 2015 in a pageant held in Saturday evening, July 4. She will now represent Gibraltar at the Miss World 2015 pageant which is to be held in Sanya, China. Hannah will face the pageantry bigwigs in the pageant but she is unfazed. The 22 year old beauty who works as a primary teacher is a proud Llanita who loves the fact that she lives in a territory with a close-knit community despite of its diverse population.
But Spain is a constant headache for everyone in Gibraltar. "I dislike the constant problems we have with our neighboring country and wish we could have better relations," Hannah said in a TV interview prior the contest.  "Becoming Miss Gibraltar would be an honor. A Miss Gibraltar should portray a range of qualities other than physical beauty. She should be an aspiring role model for others, help the community in any way possible and become a positive ambassador for her country, a range of responsibilities which I believe I can accomplish," she concluded.  Indeed, Hannah truly deserves to be one representing Gibraltar in the world's oldest and arguably most prestigious beauty pageant.