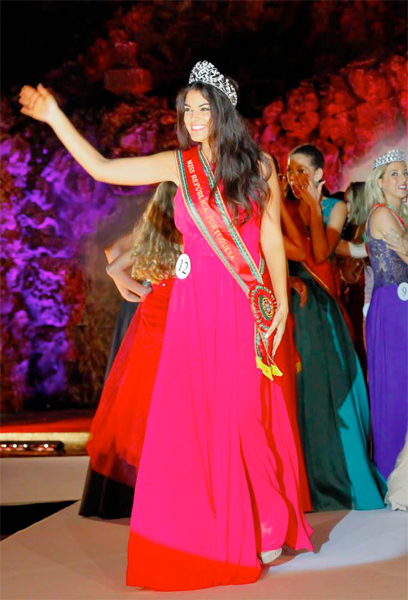 It is a known fact that Portugal is a nation teeming with beautiful women. If that is true, why it is yet to win the Miss World crown? Call it the Portuguese paradox but the culture and attitude in the country may have led to the organizational failure of its pageantry.
It's difficult to pinpoint what's the problem with Portugal but for starters, there is no strong national beauty pageant organization in the country that has a large following and that has produced consistent delegates. They should learn a thing or two from France or Spain (with the latter also suffering from organizational breakdown yet high quality delegates are still participating). However, without strong public interest, pageants will simply decline. That is true in Portugal. People are losing interest. Perhaps, the Portuguese find football and a glass of port more interesting than women in swimsuits?
This year, Portugal will be represented at Miss World by Rafaela Pardete, a 25 year old beauty from Setubal. She is a very experienced beauty queen having represented Portugal at Miss International 2014 where she was unplaced. Will she solve the Portuguese paradox? Will she win Portugal's first ever Miss World crown?