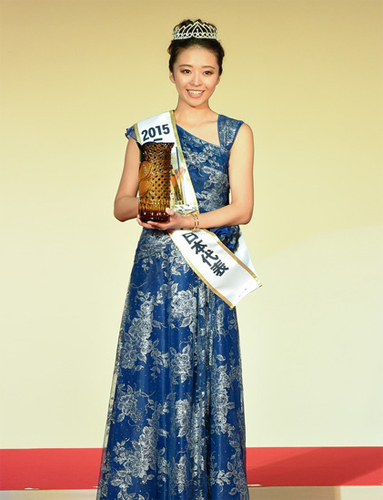 Japan's dismal performance at Miss World may continue as this year's winner may not really be a woman whose caliber can match the likes of Megan Young or Rolene Strauss. The quality of candidates was so low that even the never-heard Miss Grand Japan 2015 contest may actually have better quality delegates than that of Miss World Japan 2015.
The country has already won the Miss Universe and Miss International crowns – a total of 3 crowns – such that there is no excuse why they can't do the same for Miss World. The problem with Japan is that it is a society that loves to conform and is largely allergic to change. For example, without an outsider like Ines Ligron, Japan couldn't have won its second Miss Universe crown.
At the early days of Miss World, Japan did well. Midoriki Tokura was third runner-up in 1956 while in 1957 Muneko Yorifuji bagged the 4th runner-up position. Well into the 60s Japan was still doing well with Teruko Ikeda finishing as fourth runner-up. But between 1982 to 2008, Japan suffered a very long drought at Miss World and it took the sporty Eruza Sasaki to break it thanks to the fast track system.
This year's winner, Chika Nakagawa may not really be the cup of tea of Miss World. Rumors are even swirling that the only way to win the Miss World Japan is to be a model in an agency whose owners are friends with the pageant organizers.
Truth to be told that since the Miss World franchise has moved to its new national director, all of the three winners (Michiko Tanaka, Hikaru Kawai and Nakagawa) are all models from the same modeling agency called Oscar Promotion.  Last year's result was marred with silent protests when the eventual winner, Kawai, was accused of not attending nearly 80% of the challenge events, but still won over those who religiously attended all events.  A day after her coronation, nasty reports about her involvement in Japan's multi-billion dollar porn industry started to surface in social media.
There is a great need for Japan to reform its national pageant for Miss World. Julia Morley is missing a lot of opportunities here. It is time to award the franchise to someone who can think outside the box, preferably someone like Ines Ligron – an outsider. An outsider who does not conform and loves the risk of change.