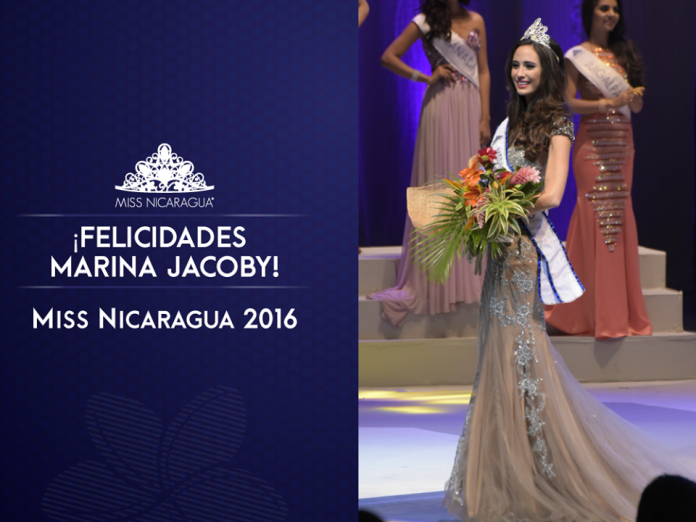 The representative of Matgalpa, Marina Jacoby, was crowned Miss Nicaragua 2016 at the conclusion of the pageant held March 5. She will represent the country in Miss Universe 2016.
Brianny Chamorro finished first runner-up while Virginia Chow placed 2nd runner-up. The rest of the finalists were Michelle Lacayo, Bianca Maria Gutierrez and Jose Salazar.
The show began with a parade of national costumes. Marina Jacoby's costume "Guardabarranco" designed by Naphtali Espinoza was selected Best National Costume and will be worn in the 2016 edition of Miss Universe.
Jacoby also bagged the Gold candidate, Best Look, Best Smile and Miss Digital Movistar awards.
Other winners of special awards were Jeimy Lopez (Miss Congeniality), Bianca Gutierres (Best Face), and Brianny Chamorro (Miss Photogenic, Best Hair, Miss Fit Club), Virginia Chow (Miss Elegance).
Check out more pics of the new Miss Nicaragua: