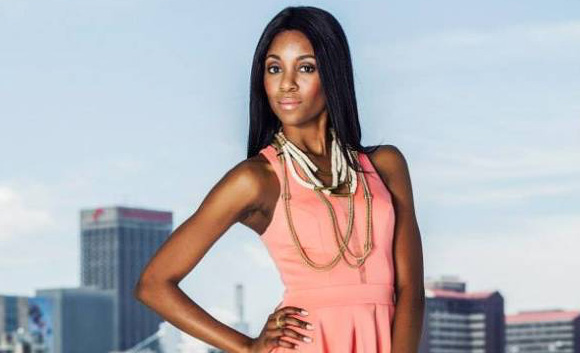 Refilwe Fifi Mthimunye, the first runner-up at the Miss South Africa 2015 contest will soon be heading to Las Vegas for the Miss Universe contest. Normally, the Miss South Africa winner competes at both Miss Universe and Miss World. Last year, Rolene Strauss was not able to compete at Miss Universe because she won the Miss World crown. Ziphozakhe Zokufa was instead sent to compete in Doral, Florida. This year, the schedule of the finals – 19th of December for Miss World and 20th for Miss Universe – did complicate matters for several countries including South Africa.
Refilwe Fifi Mthimunye according to her official bio at the Miss South Africa website is 22 years of age and hails from Bronkhorstspruit in Pretoria. She is on her 3rd year in LLB Law at the University of South Africa.
South Africa is currently ranked 15th at Big4 Ranking [CLICK HERE] South Africa has one Miss Universe winner – Margaret Gardiner – who won in 1978. Post-apartheid, the country is yet to win a crown. The last time that a South Africa made it to the semis was in 2012 when Melinda Bam made it to the Top 10.