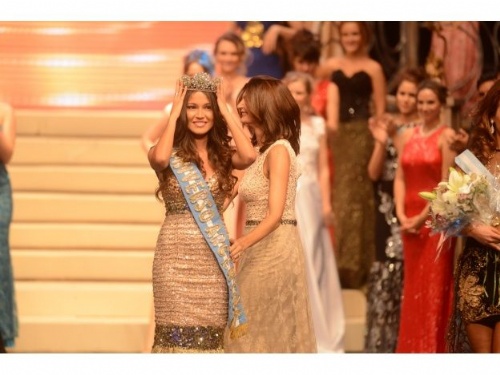 Claudia Barrionuevo has been crowned Miss Universe Argentina 2015 in a ceremony held at the Independencia Theater in the city of Mendoza. She is the first Salteña – as people from the province of Salta is called – to win the prestigious national title.
Claudia is 24 years old and is originally from El Carril (Salta). She managed to wow the 11 judges of the evening as she competed against the representatives from various provinces across Argentina.

Claudia could not contain her excitement as she was called by Nicole Neumann, the host of the evening, as the new Miss Universe Argetina.
"I can't hide my emotion. It's a dream come true! I gave all my heart and sacrificed a lot just to represent my beloved Salta in the best way," Claudia said in a post-crowning interview.
Claudia  Barrionuevo has been by trained by Incanto Models, headed by its director Evangelina Garcia, who spent years of effort and dedication to position Salteña beauties to have better chances at beauty pageants not only in the national level but also in the international contests too.


Claudia  Barrionuevo will represent Argentina at the Miss Universe 2015 contest which is scheduled to be held in Las Vegas on December 20.