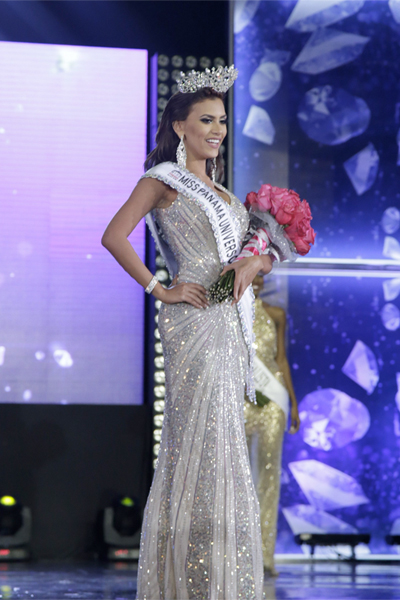 Gladys Brandao, a model, actress, and a dancer, won the coveted Miss Universo Panamá 2015 crown in a pageant held last night, August 24, at the Megápolis Convention Center of the Hard Rock Hotel. Gladys represented the Los Santos province. More than 20 women from all over Panama competed in the pageant. Telemetro Canal 13 beamed the pageant live on television.
Panama boasts one crown. Justine Pasek took over the title of Miss Universe 2002 after the original winner, Oxana Federova of Russia, was dethroned. The last Panamanian to land at the semis was Sheldry Saez in 2011.
A few weeks ago, Panama joined Costa Rica and Mexico in boycotting Miss Universe after the co-owner of the pageant, Donald Trump, made racists remarks against Mexican immigrants. However, after an explanation from Paula Shugart, President of the Miss Universe Organization, Panama reconsidered and will now compete at the pageant.