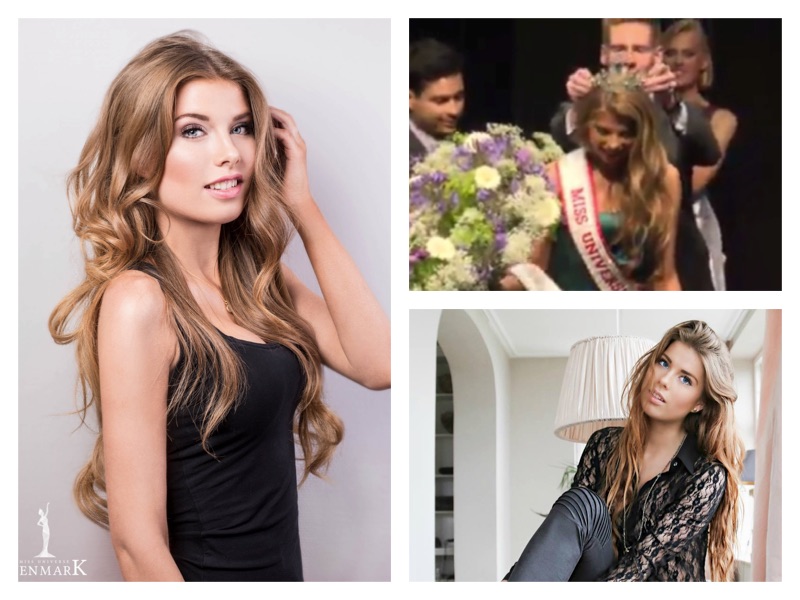 The Danish representatives for the 3 of the 4 major beauty pageants has been selected in a pageant held on August 15 at AC Bella Sky Hotel in the capital city of Copenhagen. Taking the major prize of the night is Cecilie Wellemberg, an 18 year old beauty who described herself as a model, blogger, fitness addict, webshop owner & a business student. She will now represent Denmark at the Miss Universe 2015 contest.
Also hailed as the winner is Turið Elinborgardóttir, a stunning beauty who hails from the Danish territory of Faeroe Islands. She took the Miss Earth Denmark title. Turið will compete at the Miss Earth pageant on December 5 in Vienna, Austria.
Meanwhile, Mette Riis Sørensen was crowned as Miss International Denmark. The 25 year old and 5'10.5″ tall beauty who represented Østerbro during the nationals will soon compete at the Miss International pageant which will be held on November 5 in Tokyo, Japan.
Denmark is yet to win the Miss Universe crown but in 1963, Aino Korwa almost had it for Denmark when she won the first runner-up. At Miss Earth, the country has this distinct achievement of winning the first ever Miss Earth crown thanks to the beauty and intelligence of Catharina Svensson. At Miss International, the highest achievement for Denmark was when Pia Rosenberg Larsen became first runner-up in 1986.