Miss Universe is a tough uphill climb for Nicaragua. From the early years of its participation in the pageant until 1978 and then its return in 1991, the Central American nation landed in the semis in only 3 instances. Despite several notable candidates, Nicaragua seems to be incompatible with Miss Universe. It is of little wonder why Xiomara Blandino in 2007 was visibly animated when she was called in as one of the semifinalists.
So, what's with Nicaragua and why it has trouble finding its way towards the Miss Universe crown let alone a place in the semis? To understand how Nicaragua has a serious sash factor, consider this – Ligia Cristina Argüello Roa who placed in the Top 5 of Miss World 2001, was largely ignored in Miss Universe 2001!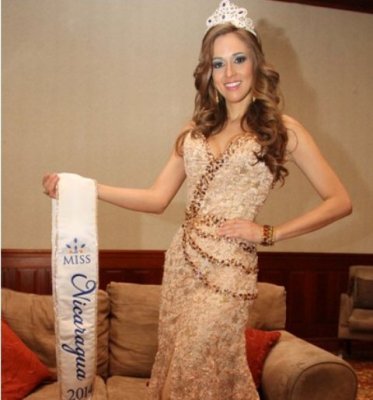 Yes, the weak sash is the perennial problem of Nicaragua at Miss Universe. But there are signs that things are changing albeit there are no guarantees. Last year, Nastassja Isabella Bolivar managed to be in the semis. While it is something ubiquitous in some countries, it is a good sign for Nicaragua. Let's hope things are turning around.
This year, the 24 year old Marline Barberena will represent Nicaragua at Miss Universe. How she will fare at the international pageant is way too early to know. But what is sure is that she will face a tough challenge. So many superpower nations are lining up with Philippines expecting a crown, with India surging for its 3rd title and with Brazil hungry for its own 3rd glory as well. The competition is getting intense despite that these three superpower countries are in fact yet to choose their delegate. Nicaragua, considering its geographical size and sash factor, may once again find itself in the sidelines.