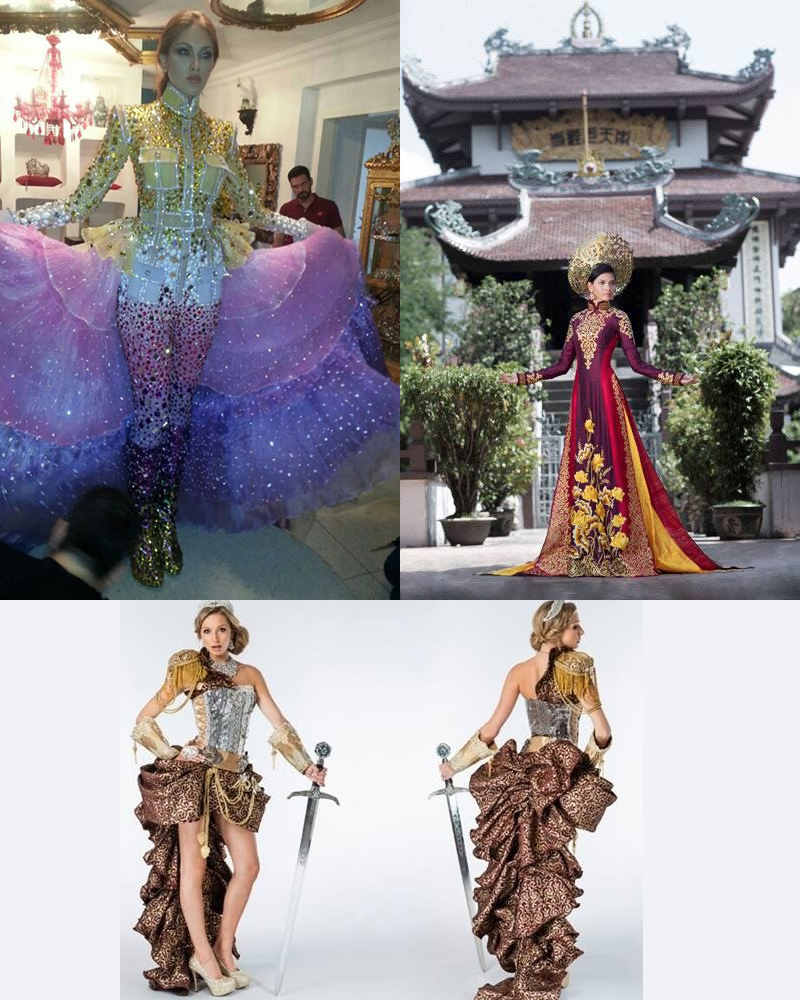 Earlier, Missosology compiled some of the reported yet unconfirmed national costumes that some of the Miss Universe 2013 contestants will wear. CHECK IT OUT http://missosology.org/miss-universe/featured-article-miss-universe/2182-national-costumes-of-miss-universe-2013/
Well, here are the National Costumes that Missosology expects will wow the general public.
The ao dai of Vietnam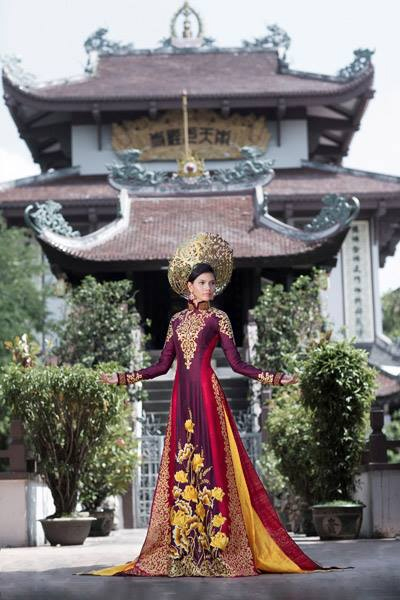 Okay we made a mistake. Our sources told us that it will be a departure from the traditional ao dai but it is not. [Check out the link above to see our mistake] The truth is, Trương Thị May will still wear a magnificent ao dai. It is richly embroidered with the fabric so classy and elegant and so royal.  A real head turning costume.
The Byzantine/tsarist Russian costume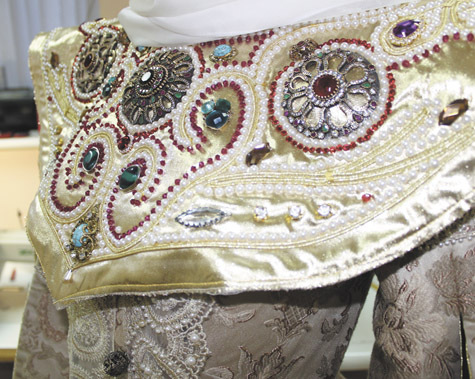 As yes, well actually it is still in the factory being embellished with precious stones and pearls as we speak. Elmira Abdrazakova will wow us with this stately and elegant design plus the rich and luxurious jewels that were meticulously embedded to the fabric. Being the host country means Russia needs to show off its very best.
The not so hidden dragon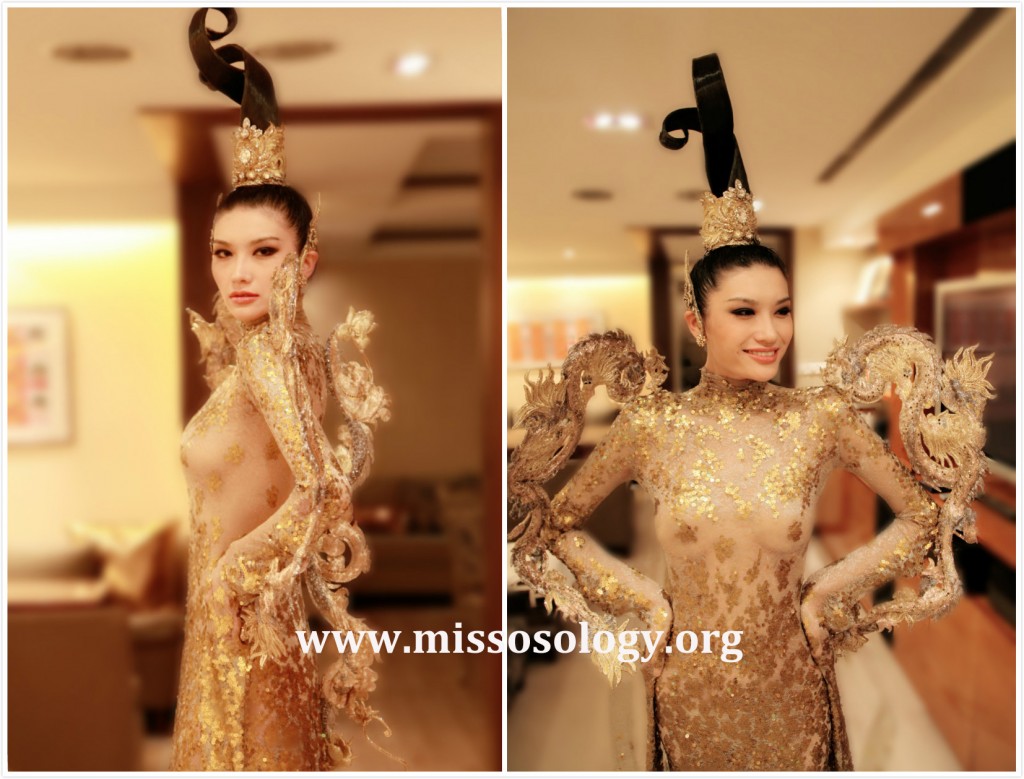 Last year they won the National Costume contest and it looks like China will again take it. A back-to-back win of the National Costume award is not that farfetched for Jin Ye as she will show the most expensive costume of the event with detailed embroidery and the hard to miss dragons.
En Garde! Sweden's got a sword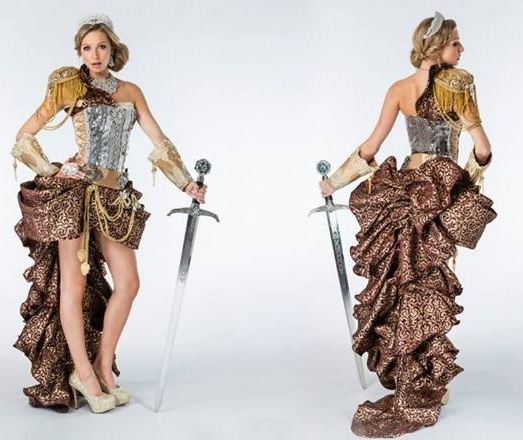 From boring and now to exciting, the Swedish National Costume has never been so amazing. Yes indeed the boring landskapsdräkt is so passé that this year, Alexandra Friberg is in a stylish medieval Swedish costume complete with sword.
Las Venezuelana muy guapa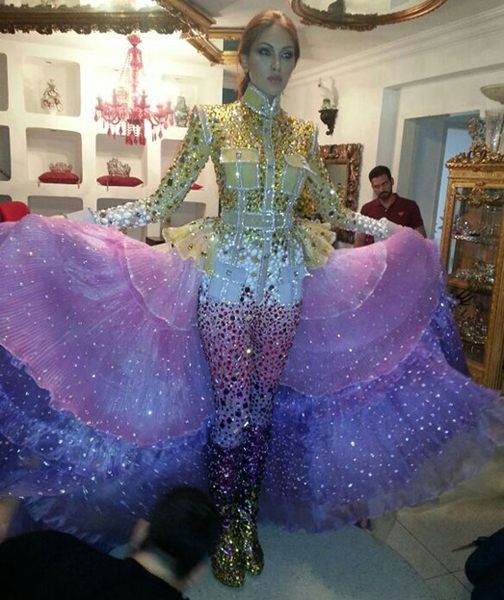 María Gabriela Isler will be ala-Doña Barbara, a literary character created by Romulo Gallegos. It is a tug of war between the elements of a rouge cow-girl and the femininity expressed in the add-on skirt and the colors. Would love to see María Gabriela sashaying onstage with this sparkling costume.