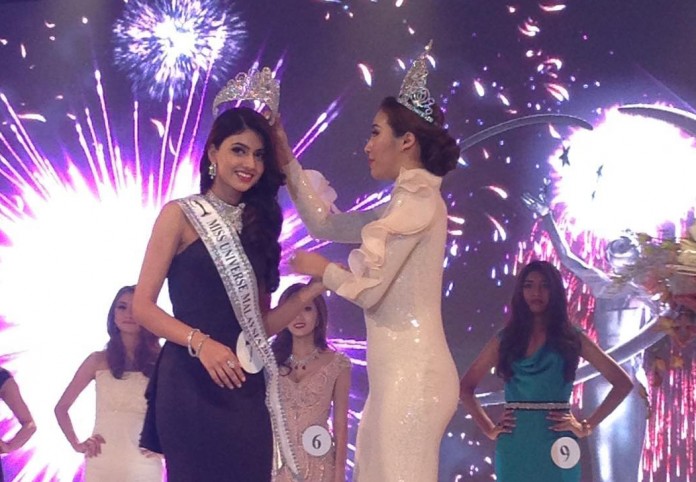 Boleh is a Malay word – understood in Singapore, Malaysia, Indonesia and Brunei Darussalam – which means can. Thus "Malaysia boleh" is translated as "Malaysia can" which is more like a nationalistic rallying cry evoking the can do spirit of the a nation.
While the phrase has been used in sporting events or economic planning which brought Malaysia into an unprecedented economic growth, it seems that such catchphrase can never be used at Miss Universe.
Just recently, Malaysia crowned Kiran Jassal as Miss Universe Malaysia 2016. She will compete at the Miss Universe 2016 pageant in a yet to be disclosed venue. But before she even steps on stage, the odds are stacked against her.
While Southeast Asia is enjoying the latest trend with Philippines winning, Thailand at Top 10 and Indonesia at Top 15, Malaysia lags terribly at Miss Universe. It only registered a single Top 15 finish – back in 1970 through Josephine Lena Wong.
With the renaissance of pageantry ongoing with newcomer Southeast Asian countries such as Vietnam and Myanmar, pageantry in Malaysia continue to stagnate. Most of the national winners are ethnic Indian or Chinese women. Meanwhile, Malay ladies are officially barred from joining pageants especially with swimsuit segment. Ethnic Malays constitutes 60% of the overall population.
Because Malaysia is officially an Islamic nation, women who comes from the most dominant ethnic group are blocked off from participating in the pageants. Contrast with the more liberal and secular attitude of neighboring Indonesia. Well in fact, Indonesia's Miss Universe 2015 contestant is a Muslim yet was never afraid to walk onstage on the swimsuit.
For Malaysia to join with rest of its resurgent neighbors, it must relax its laws in prohibiting Malays women from joining pageants. If nothing will be done, the country will continue to be at the backwaters of the world of pageantry.