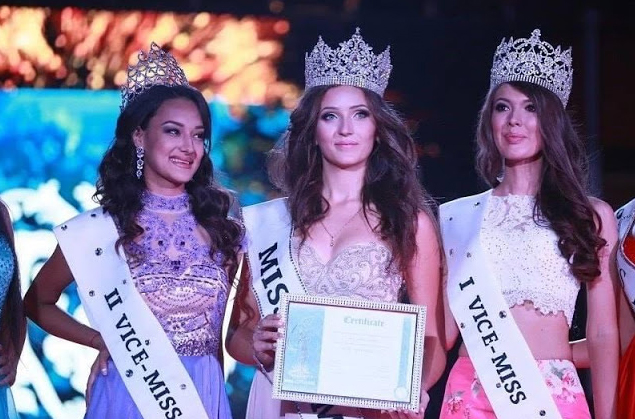 Kazakhstan, a former Soviet Socialist Republic and is the world's largest landlocked nation, is not really a country associated with beauty pageants [Big4 Rank No. 95]. Its record at Miss Universe is pretty much dismal – no Kazakh beauty has ever made it to the semis. The probable main reason is that in Kazakhstan, Miss World is far more popular than Miss Universe.
The first ever Kazakh contestant to ever compete at Miss Universe is Dina Nuraliyeva back in 2006. Notice that at Miss International, Kazakhstan first participated in 2005 (Antontseva Segeevna). At Miss Earth it debuted in 2001 with Margarita Kravtsova finishing as 2nd runner-up and at Miss World, being the priority pageant, Anna Kirpota is the pioneer candidate for the country back in 1998. Based on these facts alone, it is easy to see why Kazakhstan is struggling at the Miss Universe pageant.
This year, Regina Valter, a 20 year old 5'8.5″ tall model, will represent Kazakhstan at Miss Universe 2015 (rumored to be held in Las Vegas with finals on December 20). Regina is the winner of Miss Almaty contest which means the selection process is far from being a national one. The woes of Kazakstan at Miss Universe i.e., its in inability to land in the semis, is simply a direct result of its priorities and interest. To improve its standing, it must organize a proper organization in order to select it Miss Universe contestant. Unless that is done, Kazakhstan will remain a clapper at the world's most glamorous and, arguably, most popular Big4 pageant.