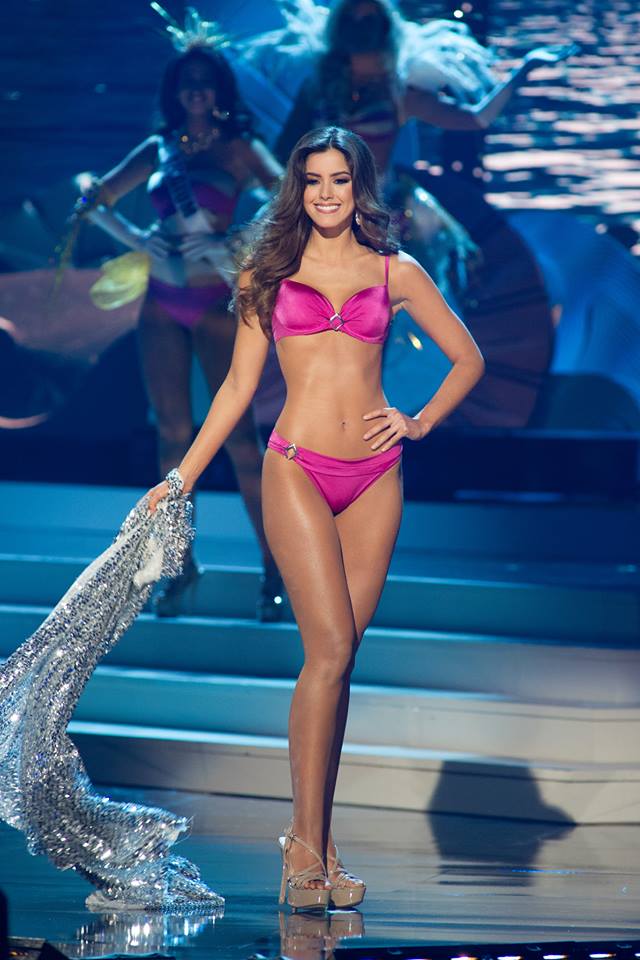 THE 63rd ANNUAL MISS UNIVERSE PAGEANT – Doral
FINAL RESULT 
MISS UNIVERSE – COLOMBIA (Paulina Vega)
1ST RUNNER-UP –  USA (Nia Sanchez)
2ND RUNNER-UP – UKRAINE (Diana Harkusha)
3RD RUNNER-UP – NETHERLANDS (Yasmin Verheijen)
4TH RUNNER-UP – JAMAICA  (Kaci Fennell)

FINAL QUESTION:  What is the greatest contribution of your country to the world?

---
Manny Pacquiao asked Miss USA on what message she has to the terrorists.  And she answered
Giancarlo Stanto asked Miss Netherlands about the biggest change for women that she wants to see in the next generation.
Lisa Vanderpump asked Miss Ukraine asked if she could remove the swimsuit competition, would she why or why not?
Emilio Estefan asked Miss Jamaica 1 out of 3 women experienced violence in their lifetime, what can be done to out the number down.
Rob Dyrdek asked Miss Colombia what women could learn from men.

Top 5
USA
NETHERLANDS
UKRAINE
JAMAICA
COLOMBIA
SPECIAL AWARDS
Miss Congeniality: Nigeria
Miss Photogenic: Puerto Rico
Best in National Costume (FAN VOTE): Indonesia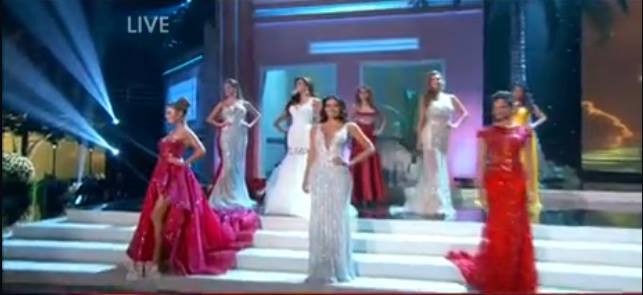 Evening gown competition is on!
Top 10
JAMAICA
COLOMBIA
UKRAINE
ARGENTINA
PHILIPPINES
SPAIN
VENEZUELA
NETHERLANDS
AUSTRALIA
USA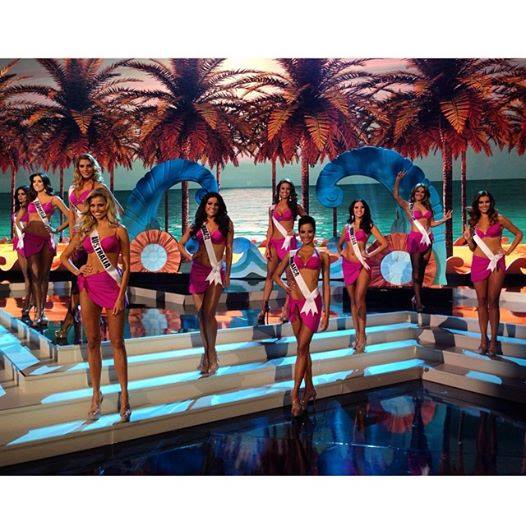 Swimsuit competition is ON!
VTR shown about Gabriela Isler's trip to the Philippines and fundraising for victims of Typhoon Haiyan through Cordaid.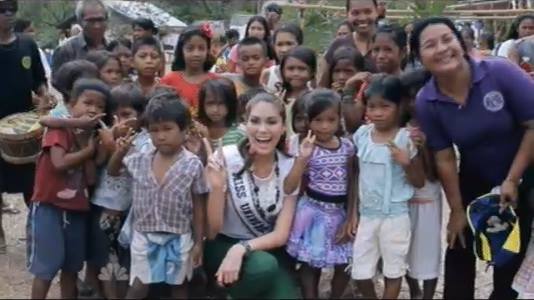 Jeannie Mai interviews Brazil, Australia and Netherlands backstage moments after they were called.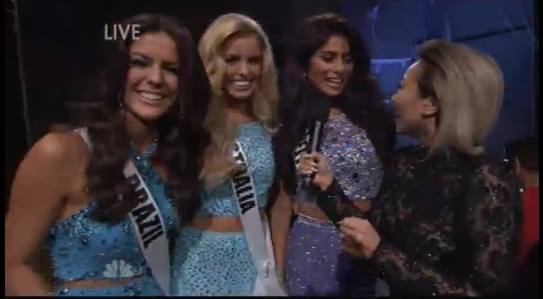 TOP 15 semifinalists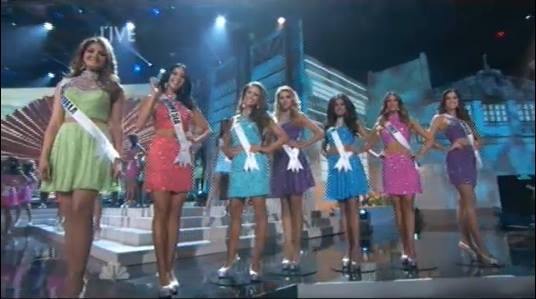 Colombia
Italy
France
India
USA
Indonesia
Venezuela
Spain
Philippines
Jamaica
Argentina
Ukraine
Netherlands
Brazil
Australia