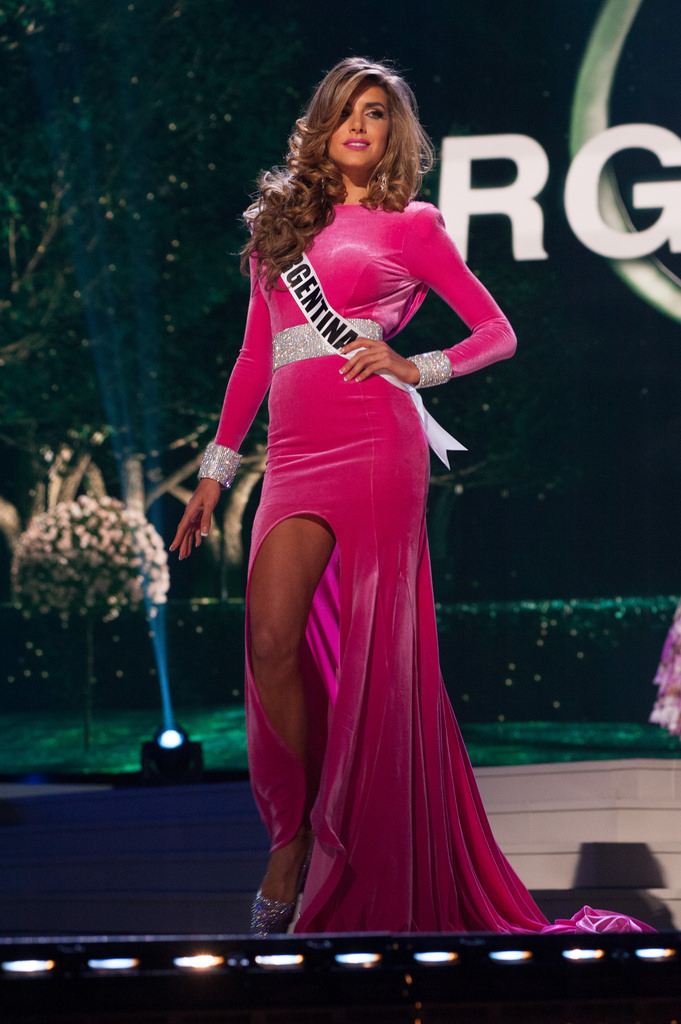 Top Ten Girls at the Prelims
by Ric G. Galvez


Judging a girl based on her preliminary performance is not only a tedious endeavor but hazardous as well. That's because there is more about the girl than meets the eye and that's one of the things that I've learned so far in my years of experience in analyzing Miss Universe.

Let me give you a good example. Ma. Gabriela Isler won the Miss Universe competition in 2013 yet when we take a look at her preliminary performance especially in the gown segment, she was basically lackluster.

So, we eliminate all things that do not pose significant impact on the contest like the design of the gown. Instead, we focus on the confidence, the aura and overall impact of the contestant onstage. Forget about horrendous hairstyles or bad gown styles rather focus on the catwalk and the total package. Having said all of these, here are my personal favorites post-prelims.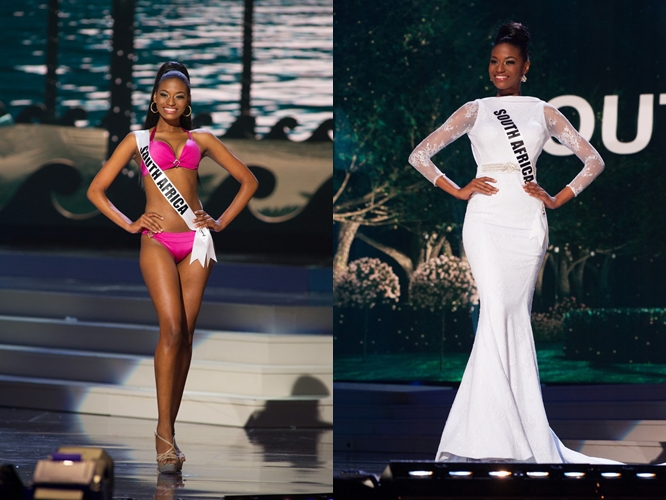 10.) South Africa – Ziphozakhe Zokufa showed class and elegance throughout the competition and the moment I laid my eyes on her, I knew this girl has something to show at the prelims. She's like a stealth ninja. She does not scream for attention but she is definitely in command when she walks onstage. Her country has just won the Miss World crown and definitely she has the momentum with her and combined with her impeccable prelims performance, this girl will be a spoiler to so many early faves.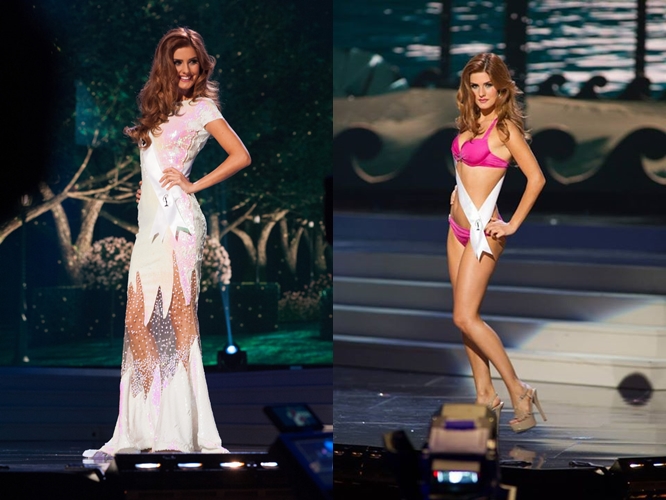 9.) Serbia – Andjelka Tomašević delivered a below par performance but she has a beauty to flaunt around. When she walked on the stage, her aura simply caught the attention of the many despite the fact that her gown is so-so. They called her as the Face of the 63rd Miss Universe and few could perhaps argue with that.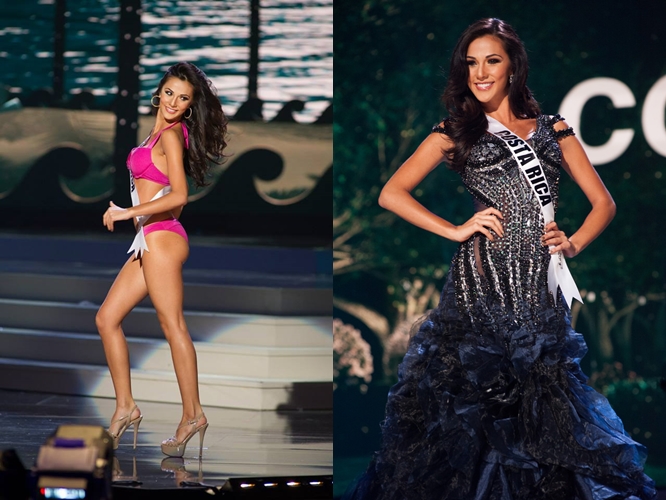 8.) Costa Rica – Karina Ramos shows why is worthy of the Costa Rican sash. Her training is definitely worth it as she showed great charisma onstage. I am not big fan of these dark colored gowns with busy skirts but Karian carried it well onstage. I am also astounded by her swimsuit performance thanks to her sexy body.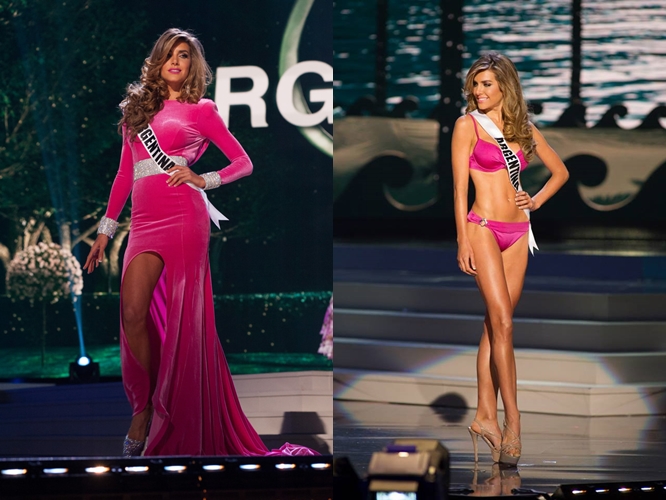 7.) Argentina – Valentina Ferrer fumbled a bit at the swimsuits but no one could argue that she has a vavavoom body perfect for a Victoria's Secret fashion show. She's got these pair of legs that are absolute showstopper. She is definitely the strongest Argentine beauty we've seen in years! A rough diamond, but nevertheless a diamond!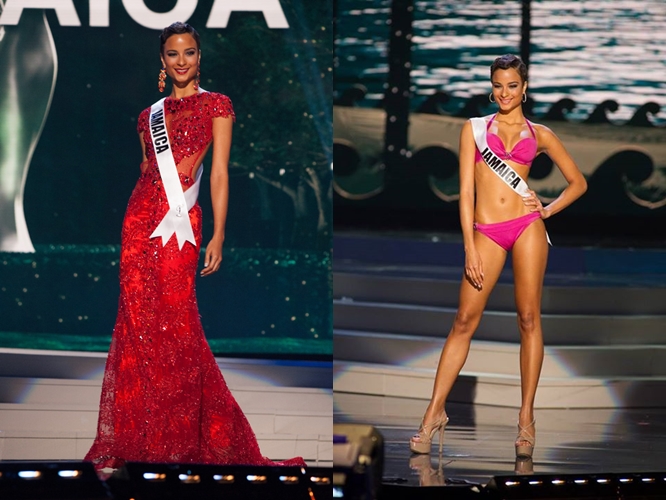 6.) Jamaica – Kaci Fennel's class speaks in volume and it is very evident onstage. Her unique hairstyle is truly a standout and there is no doubt that she got the judges attention. Her body is just heavenly and she worked her catwalk well onstage.


5.) USA – Nia Sanchez has been keeping her best punches until the moment where it truly matters. Nia showcased her elegance and confidence at the prelims and her red shimmering gown truly complements her body structure. Overall, a very good performance.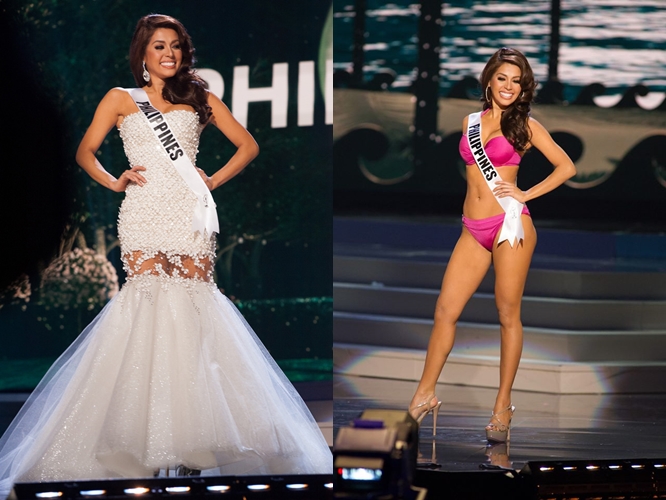 4.) Philippines – Mary Jean Lastimosa knows to project herself in the camera. She walks onstage like she is truly enjoying it. She has her own effortless signature walk that does not scream overcooked.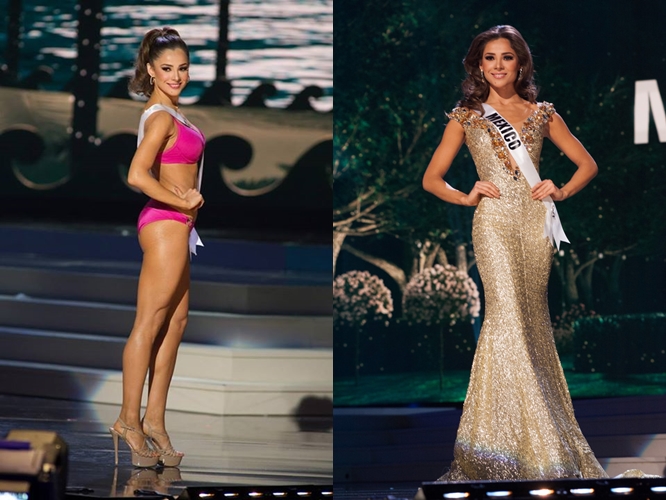 3.) Mexico – Josselyn Garciglia is simply divine. She walked on that stage with sheer divinity – a goddess to the eyes of beauty of connoisseurs. Subtleness is her style and it is effective because it didn't appear to be overdone but rather her beauty queen aura was just served right onstage.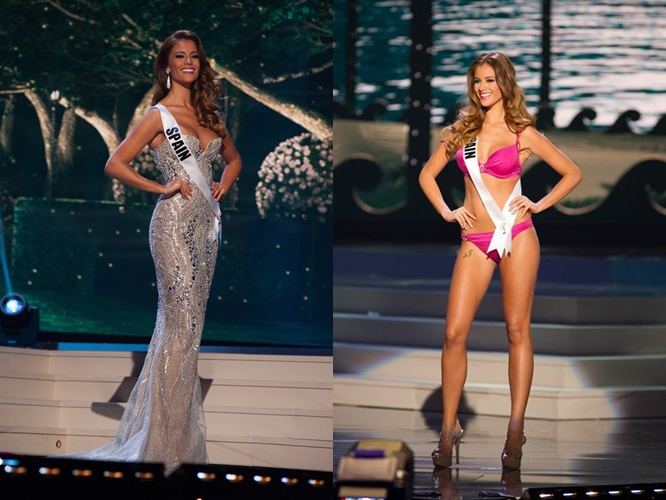 2.) Spain – Desirée Cordero is a delight to the eyes. She has that undeniable confidence and her beauty truly stood out. Her figure is top notch and her confidence is oozing. Among the contestants at Miss Universe, there is a broad consensus that she is in the competition to win and no one can rank her below the Top 5.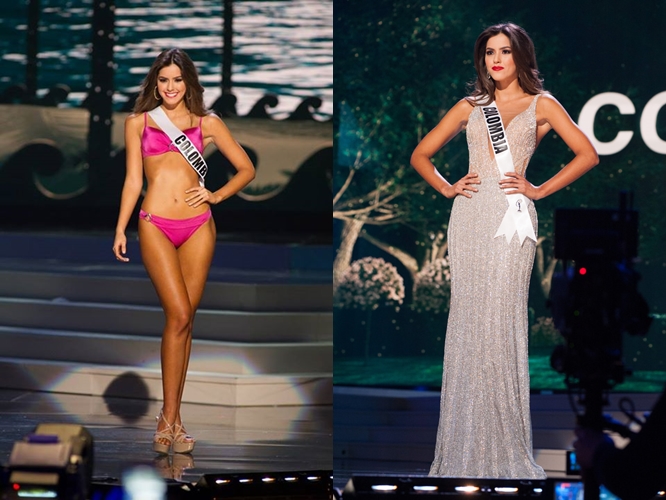 1.) Colombia – stage presence, stage presence and more stage presence. Notice how Paulina Vega walked onstage at a slower pace. That gives the audience – and the judges – a clearer glimpse of her glorious beauty plus it gives her an aura of royalty. After all, queens and empresses don't hasten at red carpet. They savor the moment. The swimsuit performance of Paulina is also unforgettable for she has a statuesque figure. She is just a shapely beauty queen who commands the attention of all.