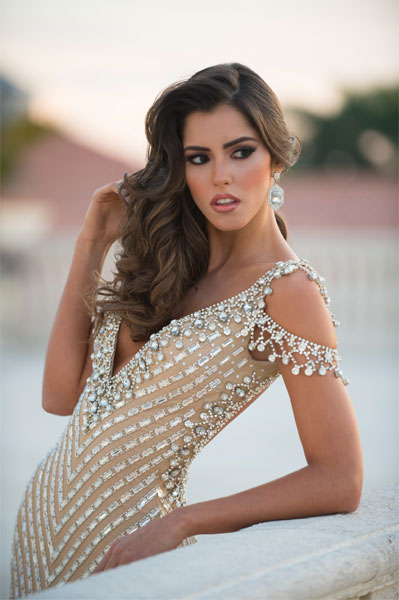 There has been too much chatter with regards to the alleged bad behavior of Miss Colombia Paulina Vega to the point that it has been picked up by the mainstream media in Mexico, Costa Rica, Spain and even in her native Colombia. While when-there-is-a-smoke-there-is-a-fire logic can be applied here, the fact that there are no factual bases about Paulina's real attitude will reduce these allegations as a total character assassination.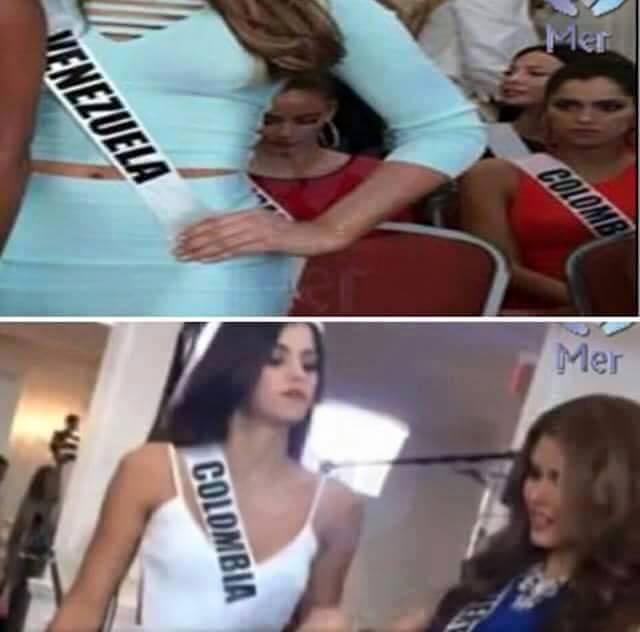 Consider this – days prior the arrival of delegates, rumors spread that she suffered a emotional breakdown and will no longer compete at the Miss Universe pageant. It was of course false news but one can see from the beginning that there are already attempts to derail her participation at the pageant.
Videos are spreading across the internet showing Paulina frowning with allegations that she would only smile in front of cameras. Once the attention is away from her, the video allegedly showed that Paulina appears to be irritated or annoyed. This is pure balderdash. Participating at Miss Universe pageant is always stressful for candidates where they get very limited amount of sleep and in many cases with string of activities.
Snapping a moment where a candidate frowns or looks bored is not a proof enough to conclude that she has a bad character. Taliana Vargas and Dayana Mendoza for example were once caught in 2008 looking agitated, frowning and constantly checking their watches as they wait to enter the venue for rehearsals. Their facial expressions did not prove that they are women with bad character. Well in fact, the two gorgeous women were the last two standing delegates at Miss Universe 2008.
Similarly, what the videos and photos purportedly show about Paulina are those gotcha moments that are in no way reflective of her true character. It is a complete injustice to simply label her as snobbish, fake or someone with a bad character.
Paulina is currently embarking on a task that is so difficult – winning Colombia's second Miss Universe crown. She however is a strong candidate and has been labeled as the possible winner. With her elegant looks and a confident character, she is giving other candidates a run for their money. No wonder that other people have been so resourceful that they have resorted to under the belt tactics.
Indeed, the allegations about Paulina's attitude is just a perfect example of how some people are willing to throw mud just to eliminate those that they think a threats to their causes. In the spirit of fairness, Paulina should not be judged by her alleged "attitude problems". She should be judged by her overall performance at the prelims and – more likely – at the finals night.