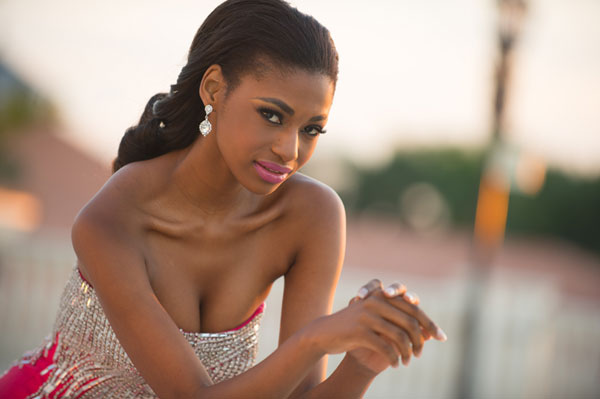 by Ric G. Galvez
There is no doubt that there are already several Miss Universe contestants that had been tagged as frontrunners by pageant observers after the photos from the registration and initial fittings surfaced. While it is true that the usual suspects – countries that are strong in the pageant by the virtue of their sash or previous performances – did shine, there are several countries which caught me by surprise. It looks like they are already in the Top 16 without much hype or help from the weight of their sash. They're simply in my list because of their innate strength and pageants observers were pretty much surprised by the aura that these contestants have exuded. Here are the four of these surprising Miss Universe contestants.
Miss Angola Zuleica Wilson
After Leila Lopes was crowned in 2011, Angola went downhill. It is as if Leila's victory was simply an aberration for the country. With not much sash weight to flaunt around and with consistent weak delegates, Angola simply slipped into oblivion. Even the victory of Zuleica at the national pageant was barely noticed.
When the first photos of Zulieca at Doral emerged, the chatter in the missosolandia began. Pageant enthusiasts are talking about her beauty and about the possibility of having Angola back in its fighting form. I find Zulieca's beauty fresh, young and simply delectable. She is so unlike from the Angolan beauties that participated in the pageant post-Leila and I can see that she has a very good chance to be in the semis!
Miss Mexico Josselyn Garciglia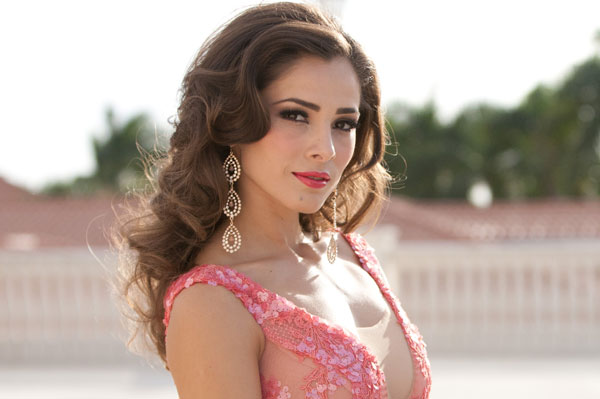 I think that Josselyn came into the competition with not much burden on her shoulders. The problem of Mexico is that it is not consistent. The country may get a couple of years of good performance and then backtrack once again just like in the case of 2013. This year, I did not expect Josselyn to bring Mexico back to a better position at Miss Universe and I did calculate that we are back to the great drought of early 2000s.
Boy, Josselyn proved me wrong. She is just beautiful and is a threat to those we think as frontrunners. She just looks very elegant as if she is a royalty in a sea of mediocrity. I am amazed by her confidence in the way she moves which I must stress has been missing on the day I saw her crowned at Nuestra Belleza contest.
Josselyn's beauty is unmistakably Latina but tempered by the softness of her aura. Way back in 2010, in this very similar stage of the competition, I declared Ximena's beauty as boring and she went on to win the crown. But with Josselyn, I see a winning form and face. Mexico is back in the game and it really caught me by surprise.
Miss South Africa Ziphozakhe Zokufa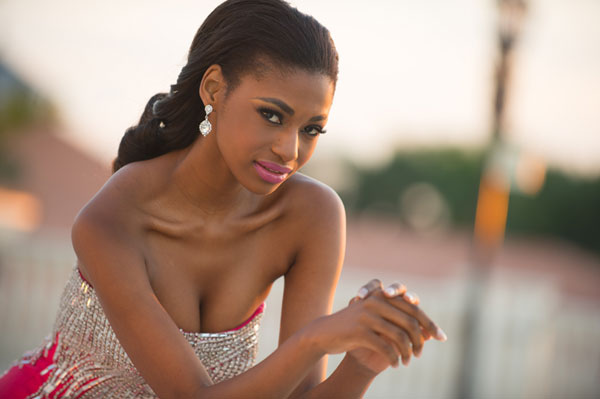 Zipho's beauty is exotic because it defies the usual Western-backed notion about beauty. I know that South Africa is in the spotlight right now at the pageantry world and Zipho has a big burden of proving her worth. What I didn't expect though is how she came out confident and very professional with her latest photos in Miami. I think that this is her key in landing at the semis.
I have to be honest that her odds in winning the crown, based on my analysis, is not that bright. But I can see that Zipho is in her top form and is putting a gallant fight. The serenity in her beauty defies all the burden of expectations. She is just full of class, of inner strength and I am pretty sure she could surprise us all.
Miss Slovak Republic Silvia Prochádzková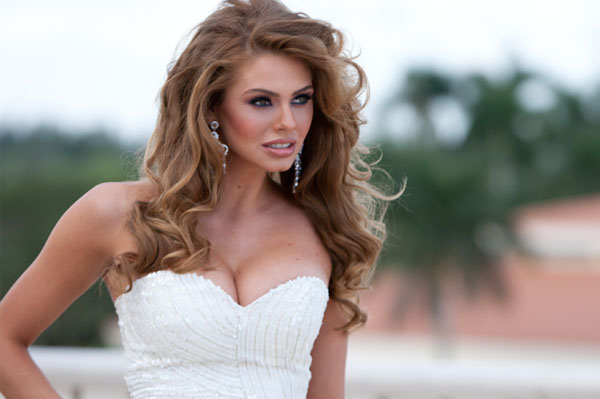 After the 1994 Miss Universe competition, Slovak Republic is in such a poor state at the pageant. Since then, no Slovak beauty has ever made it to the semis and it makes you wonder why they decided to break off from Czechoslovakia in the first place.
This edition of Miss Universe will probably change the course of this small central European nation. Silvia is a hot blonde who is simply consistent in all of her photographs. She elicited ohs and ahs with her supermodel vibe and her face…I'm lost for words but I believe this über-beauty will become Slovak Republic's first semifinalist at Miss Universe since Silvia Lakatosova.
So which candidate surprised you and why? Share your own Surprise4 at the comment box below!