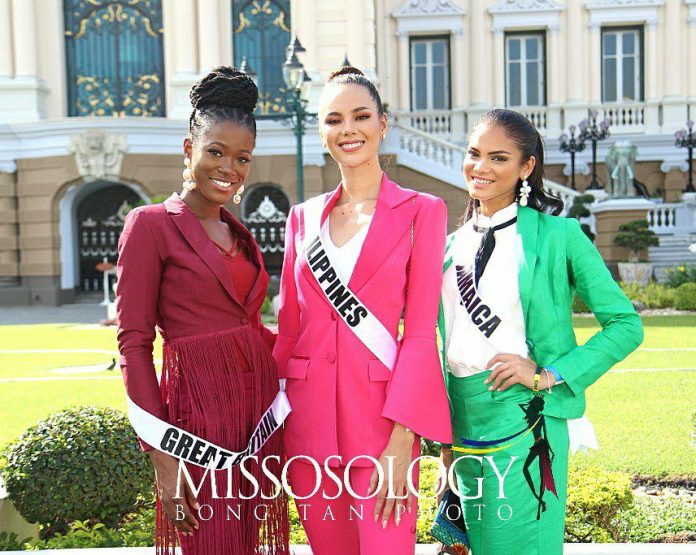 Text and photos by Bong Tan / Missosology.Org
BANGKOK, THAILAND – Miss Universe 2018 candidates on December 4 visited the Grand Palace, Thailand's most popular landmark.
Established in 1782, this glittering complex located at the heart of Bangkok, is the official residence of the Thai king and other administrative seats of the government. The ladies were amazed by the magnificent architecture and intricate designs of the place. The awe-inspiring beauty of the complex blended well with the beautiful, lovely candidates as they toured around the area.