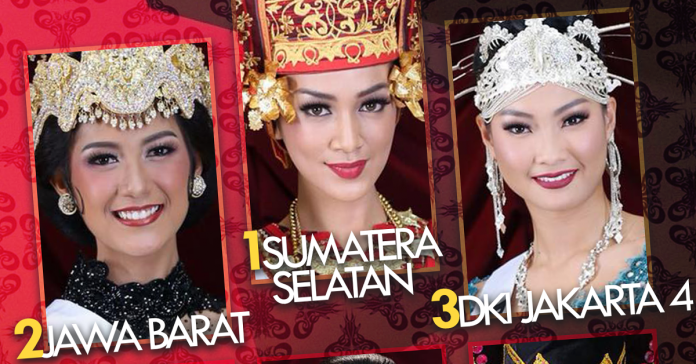 Leading our Final Hot Picks is the stunning Berliana Permatasari of Sumatera Selatan. This 19-year-old model is taking up economics at Sriwijaya University in Palembang. She might not be the tallest candidate, but she has one of the most beautiful faces in the competition. With the right styling and proper training, we see her making waves in any international pageant out there, including Miss Universe.
In second place is Tria Devitasari of Jawa Barat. This 21-year-old information technology student at Telkom University in Bandung is no stranger to pageants. She was named Earth Hour Ambassador 2017 and was a runner-up at the Puteri Indonesia Jawa Barat competition in 2016. Her beauty fits the template of former Miss International Indonesia winners.
Completing our Top 3 is Jesslyn Lim of DKI Jakarta 4. This 25-year-old fashion model and TV host is truly a standout, thanks to her oriental looks and good height. Her background as a celebrity makes her a perfect fit for the Miss Supranational pageant.
Also worth noting are the representatives of Kepulauan Riau and DI Yogyakarta. On one hand we have the effortlessly beautiful Yessy Fouryana whose winning smile could light up any room. On the other hand, we have Dilla Fadiela whose svelte figure and edgy look could bring Indonesia a placement in any pageant out there. However, both have been a hit-and-miss in the pre-pageant activities. But with great styling, they could give our Top 3 a run for their money.
Check out the complete list below: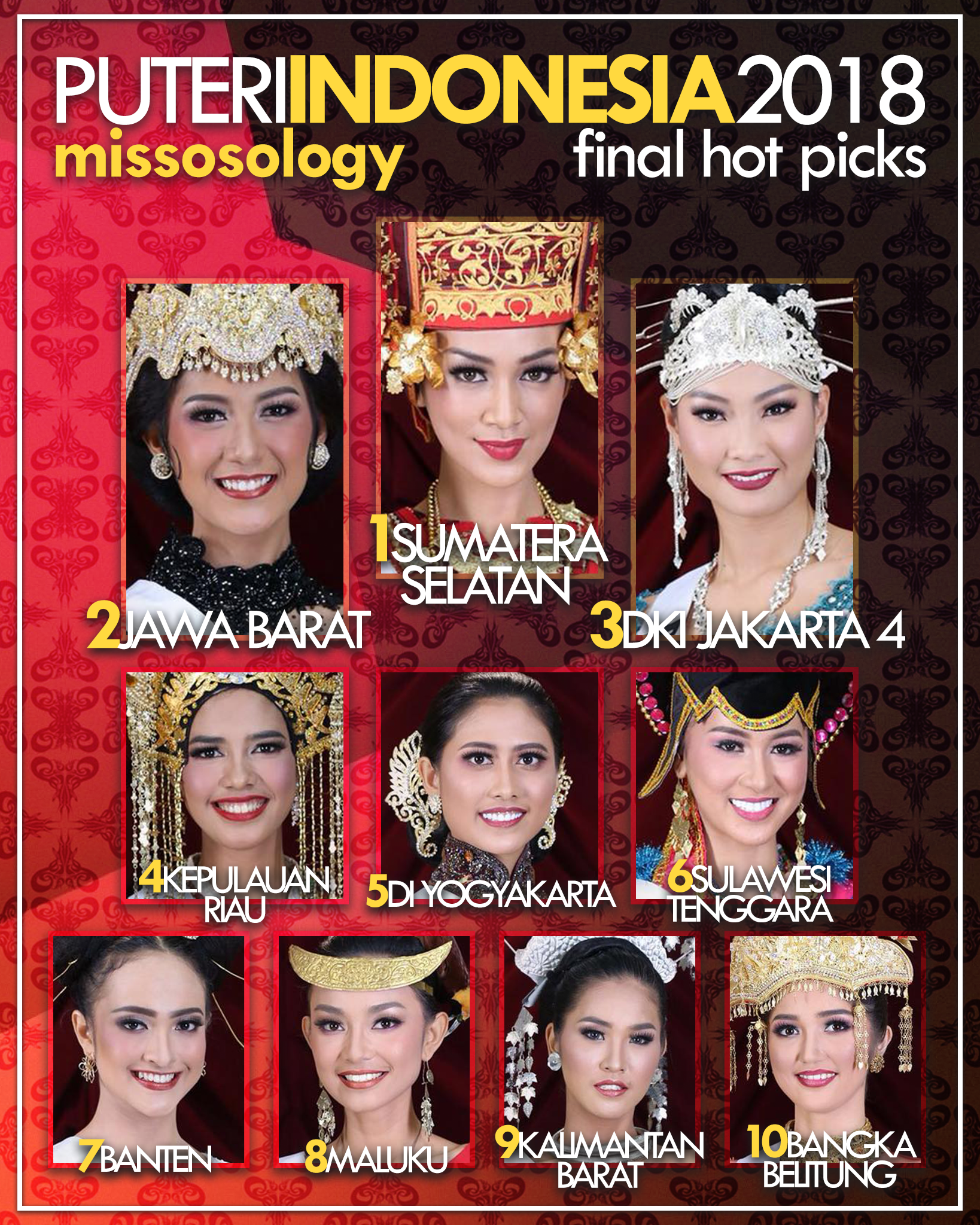 1 SUMATERA SELATAN, Berliana Permatasari
2 JAWA BARAT, Tria Devitasari
3 DKI JAKARTA 4, Jesslyn Lim
4 KEPULAUAN RIAU, Yessy Fouryana
5 DI YOGYAKARTA, Dilla Fadiela
6 SULAWESI TENGGARA, Diviayu Wulandari
7 BANTEN, Vania Fitryanti
8 MALUKU, Leinda Wattimena
9 KALIMANTAN BARAT, Wilda Octaviana
10 BANGKA BELITUNG, Sonia Fergina
Follow our LIVE updates of the Puteri Indonesia 2018 finals on Friday, March 9, straight from Jakarta in all of our social media accounts. Missosology.Org