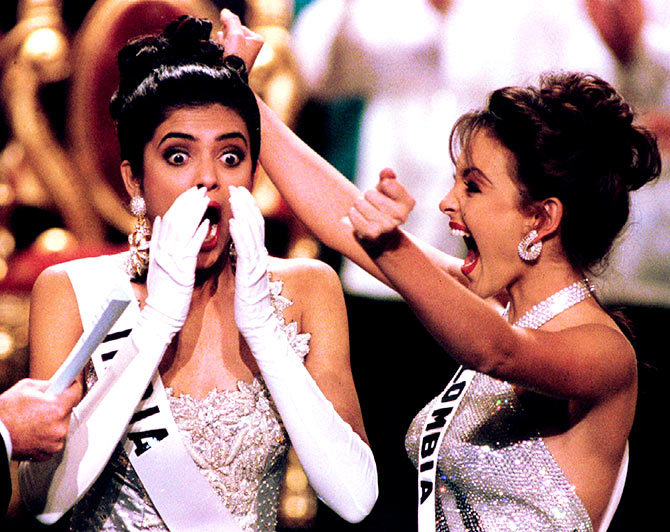 November 3: The 65th Miss Universe pageant will "indeed" be held in the Philippines, reigning queen Pia Alonzo Wurtzbach confirmed in a video made available today.
In a video posted by tourism undersecretary Kat De Castro, Wurtzbach said: "Hi guys! Mabuhay! I'm so excited to share with you all that yes, the Miss Universe competition is indeed happening in the Philippines, and I can't wait to show you all my beautiful country."
The coronation night will take place at the Mall of Asia Arena in Pasay City on January 30, 5 am, according to the Philippine Department of Tourism (DOT).
"After all that's been said and done, I happily welcome on behalf of the DOT the latest announcement of the Miss Universe Organization (MUO) through Pia Wurtzbach that finally the Philippines will indeed play host to the much awaited 2016 Miss Universe pageant," Philippine tourism secretary Wanda Teo said.
November 2: For several months, Miss Universe candidates and National Directors were kept in the dark as to when and where will be the next Miss Universe contest. The Philippine Department of Tourism has repeatedly fended off rumors about the cancellation of the event reassuring fans that it will be held in the Philippines on January 30, 2017.
With so much speculations, it is really worth to wait for the official announcement from the Miss Universe Organization. While MUO haven't publicly announced it yet, a letter from the organization was recently sent out to National Directors informing them that their Miss Universe candidate should arrive in the Philippines by January 13. The finals is set on January 29 (January 30 in the Philippines). The letter, shared by some National Directors to Missosology, is a confirmation of what was the Philippine tourism officials have been saying all along.
This is the third time that the Philippines is hosting the pageant having hosted it in 1974 and 1994.