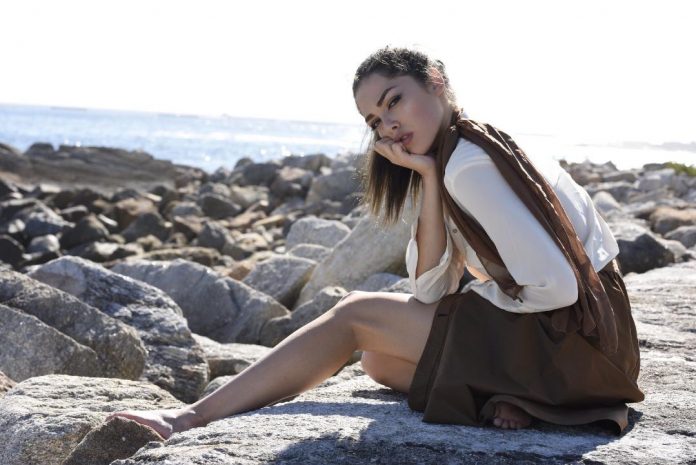 Beauty Talks with Beatriz Balseiro
Beatriz Balseiro, Miss Supranational Spain 2017, is one of the highly anticipated delegates at this year's pageant to be held in Poland on December 1st.  Let's get to know more about this stunner
Hi Beatriz, thank you for hosting our Beauty Talks interview. How are you?
Pleased to be able to share a bit of myself with my followers. And very pleased that you count on me for this interview.
How did you prepare for the contest?
In general I have prepared myself in my way of parading, my way of posing, my English, the interviews that I think is the most important for this contest. And I also practiced my make-up and my hairdresser's for the day to day.
Miss Supranational is the latest addition to the world's leading international competitions. How popular is it in Spain?
In Spain, it begins to be very popular.  Although we have never brought the crown, it is one of the best contests to take into account. I can not imagine the fame that would achieve if we get to get the first crown to Spain … no doubt that is my purpose.
Do you feel pressure to win the crown because Spain has never been placed in the Top 5 of this contest?
I know that my country will support me in the position that remains, but I certainly pressed to give the size and to bring that desired crown.
Tell us how you became the Spanish delegate for Miss Supranational.
First the casting manager, Úrsula, contacted me to participate in the selection because she liked my profile. After I passed a regional gala and finally I participated in the national contest "Showstars Spain 2017" to fight for a different titles (Miss International, Miss Earth, Miss Intercontinental and Miss Supranational Spain). Fortunately I was one of the four winners after different tracks and a final fashion show called "Beauty Meets Fashion" on April 30th in the Intercontinental Hotel of Madrid

, where the judges chose us for the most suitable competition according to our profile.
Now that you represent Spain, what do you think is your advantage over the other contestants?
I think I do not have any particular advantage, certainly we all have the same possibilities, and if I succeed to be for being myself.
If you win the title, what do you wish to accomplish?  Is there any charitable cause that is dear to you?
If I get to the title without doubt feel that if you fight hard to get what you want you get it. I want to show to others that there is nothing impossible, that if you really want something and you fight for it, the day will come that you get it.  I want to prove that we, pageant contestants, are much more than just appearance, we are powerful women. The beauty with a sense of purpose is very important to me and as a beauty queen I would fight for gender equality.
What do you think is the biggest misconception about the contests?
I think the idea that women are treated as objects in beauty contests is false because the beauty pageants are actually  looking for the personality, strength, and value of a woman, not just  physical appearence. I think we should show that we are looking for a powerful woman, not only a pretty face.
Finally, is there any message you have for your fans and followers?
Thank you so much to all who support me and send me those words of encouragement that make me continue fighting day by day, without doubt for me it is very important to see that I am valued and that I can give the stature of being able to get that longed for crown.