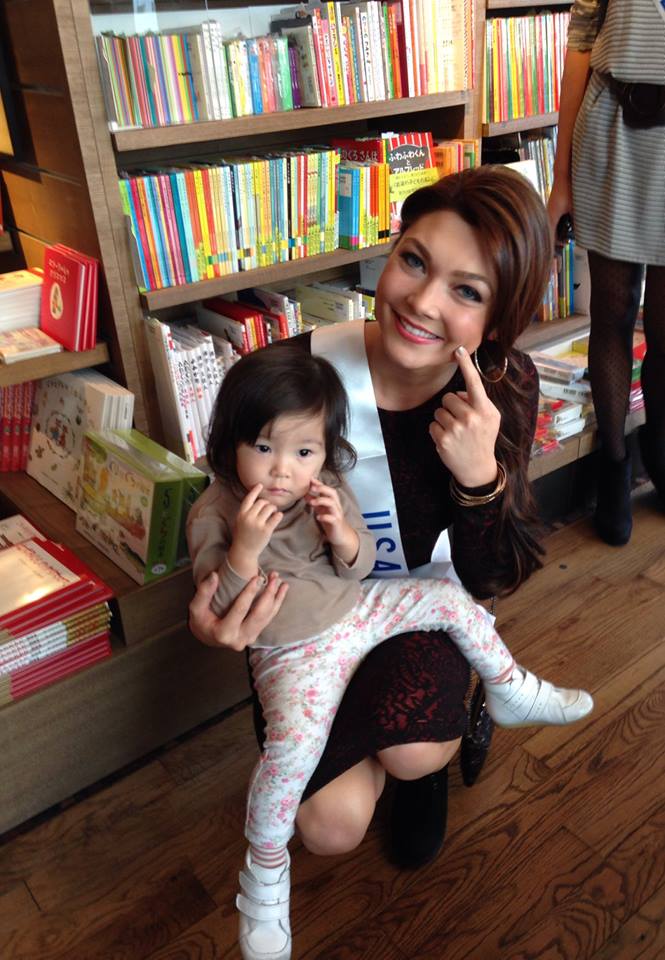 The 72 delegates of the 2013 Miss International Beauty Pageant is experiencing a little bit of lifestyle in the big metropolis as they jumpstart their pageant activities with a whole day trip to Tokyo today, December 7th.
Miss Suriname, Janet van Klaveren reported that they were given 5000-yen worth of shopping money from the Japanese Minister of Economy, which is roughly equivalent to $50.
The girls got the chance to visit a Tokyo department store, and a quick stop at Tsutaya Bookstore, which is also a famous video rental shop in Japan.
The focus of today's activities is centered only on Tokyo's modern aspect, in contrast with the more traditional and cultural areas that girls will experience starting tomorrow, in Hakone.  Today's activities are totally sponsored by the Japanese government.
Tonight, the delegates will have a home party courtesy of  Mr. Hirofumi Hashimoto, the Chairperson of the International Cultural Association.