Harriotte Lane recently won the Miss International United Kingdom 2019 title. She will represent the United Kingdom at the 59th Miss International Beauty Pageant to be held in Tokyo on November 12th.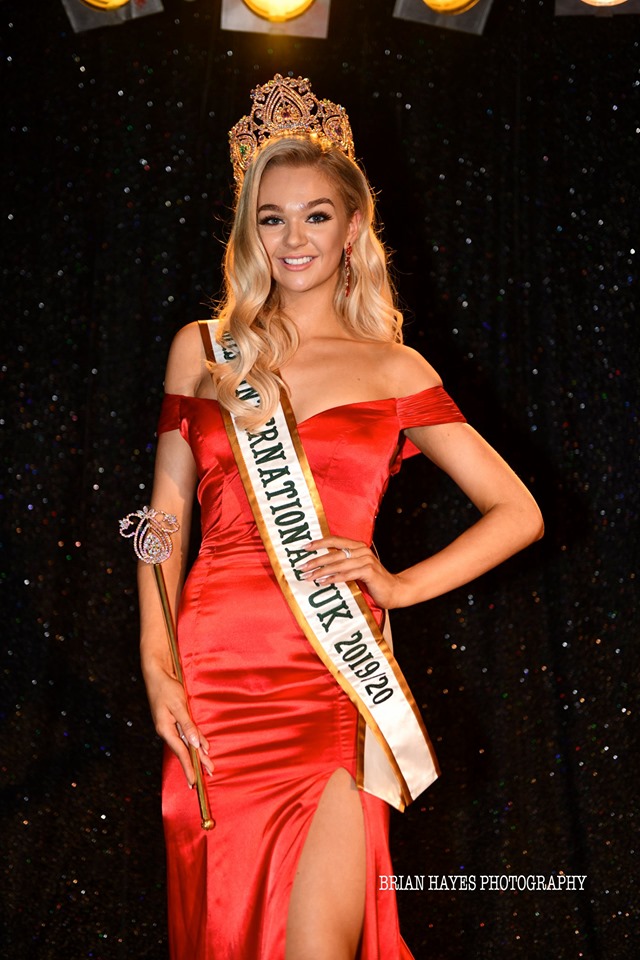 The 6-feet tall Harriotte is currently studying Fashion Business Retail at Newcastle College. She is also an editorial and runway model as well as a social media influencer. Harriotte has been featured in numerous international print ads and works with various global brands.
As a pageant queen, Harriotte has founded and chaired the Pageant Network, which is a support group for women across England helping them to develop, build confidence through pageants and get into charity work. Furthermore, she supports hundreds of women and teens to focus on contributing to the community and working towards sustainable goals. Harriotte also hosts regular anti-bullying organizations with her younger Pageant Network members, helping them cope, rebuild confidence, and orient them on how to use social media in a positive and safe way.
In 2017 Harriotte was awarded the highly coveted Diana Award. This is an award given to those who make the world a better place and have positive and sustained impact on the community, following in the legacy that Princess Diana left. Harriotte's work with women of all ages, inspiring and supporting them to get into volunteering and her anti-bullying campaign was recognized along side her personal efforts in charity fundraising.
After being sexually assaulted Harriotte chose to dismiss her anonymity and worked with the British Transport Police on the campaign 'Report it, Stop It' and encouraged women to come forward and stop tolerating such behavior. Over 50 women came forward after Harriotte appeared on the BBC, many have ended up with convictions.
In her personal time Harriotte loves to horse ride and spend time with her family and friendship groups.