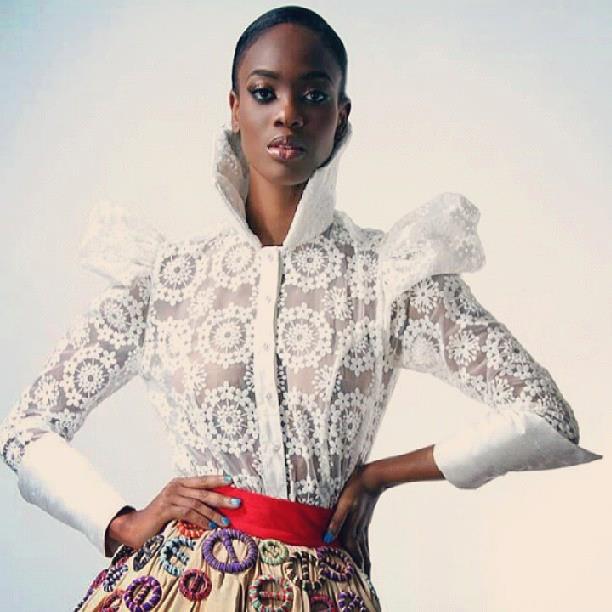 "Every Great Dream begins with a dreamer! Always remember you have within you, the strength, the patience & the passion to reach for the stars and to Change the World!" Is Avionne's motor to life and her driving force through her life's journey.
Avionne Mark is the winner of the Miss Universe Trinidad & Tobago pageant for 2012. She is a model, tourism and brand ambassador and student at the University of the West Indies.
She has been successful in the beauty and entertainment industry since the beginning of her modelling career in late 2009.
Avionne has graced the covers of Caribbean Belle Magazine (twice), She Caribbean Magazine, The Express Woman Magazine (twice), The Guardian's Womenwise Magazine and OMG Magazine. She has also been interviewed for the Express' 21 questions article, MACO Magazine, METRO Magazine and has been featured in many local, regional and international spreads and editorials.
Avionne Mark has also worked with both local and international photographers like Fadil Berisha (NY), Andrzej Brzeziński (Poland), Calvin French, Kerron Riley, Gary Jordan, Anthony Scully, Richard Cook, Lyden Thomas and many more. She has been featured in fashion campaigns and billboards for Micles, Bang Bang, Peter Elias, Noor, Converse, Carnaby Street, Ferrera Optical, Revlon Cosmetics, Du Jour Hair Company and several other popular brands. Avionne continues to work with new designers as well as established clients like Claudia Pegus, Meiling, Heather Jones, and House of Jaipur.
Although Avionne is thriving in the beauty and fashion world, she continues to share her keen interest in youth development and tourism policy changes. Her career ambition is to eventually become a globally recognized Tourism Ambassador and Entrepreneur.
Avionne's hobbies range from hiking and going to the beach to philanthropy and makeup artistry. She is also an avid movie fanatic.
After her Complex but successful reign as Miss Universe T&T 2012, Avionne has continued to challenge herself exceedingly. She continues to participate in charity events & fashion shows whilst doing her part to make the world a better place.
She have received the Carnival Spirit Award at the Miss Trinidad & Tobago Universe Pageant in 2012 and the Outstanding Resident Plaque received from the Quarry Drive Champs Fleurs Village Council on all her accomplishments.
Trinidad & Tobago have last participated at the Miss International Pageant in the year 2011 placing in the Top 15 and will re-appear at the event from this November 2015 with this beautiful, talented, sophisticated and philosophical young woman represent our twin island republic with pride and joy. Avionne's Journey to Miss International 2015 will be managed and steered by none other than the young man who has been making waves in the Local pageant industry in recent years Mr. Sohan Badall. In December 2014, Sohan had been recognized by Missosology Trinidad and Tobago as being the MOST dedicated and passionate national director in the country for pageantry.  Avionne Mark was chosen by experienced, knowledgeable, panel of pageant experts of Missosology/Trinidad and Tobago.
With Mr. Badall at the helm of this team, of Avionne and Sohan, it is one that can prove to be a storm to recon with. Good things can be expected from Miss International Trinidad & Tobago 2015 – Avionne Mark.