Significant Overview of the Miss International Beauty Pageant
By Carlo Dion
Miss International started in 1960, and was rather, conceived at the time when the Miss Universe pageant was being moved to Miami Beach, Florida. An annual event like a beauty pageant, in its most promising era, had to continue in Long Beach, California where the Miss Universe pageant took off and so, the Miss International pageant was born! The Ambassador of Peace & Beauty is what its winners have always been hailed as, promoting goodwill, peace and understanding among all nations – a meaningful thought during those times, especially, on a decade right after World War 2, but is probably the most clichéd catchphrase, one could ever hear, in the pageant circle in recent times.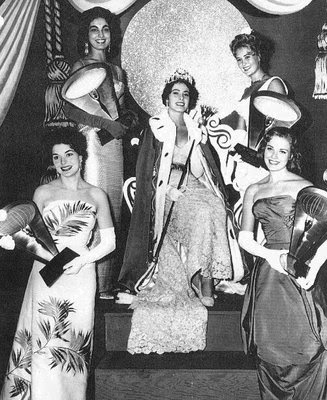 In the BIG4 Pageant, Miss International was, indeed, distinct when it came to its first titleholder.  Colombia's Stella Márquez Zawadski, out of the first winners of the BIG4, was the only winner from South America among her Scandinavian counterparts. (The first winners of Miss World, Miss Universe and Miss Earth were from Sweden, Finland and Denmark, respectively.)  There is, however, one thing that they have in common, all four pioneering queens are of European descent since Stella is also part-Polish.
Over the years, Colombia and Venezuela were such remarkable countries in Miss International. Colombia not only had pride in having the first-ever Miss International titleholder under its belt, but also the first black Miss International, Jeymmy Paola Vargas, who won the pearl crown in 2004.
Venezuela, however, has the most number of wins in Miss International, now with six titleholders, with Elizabeth Mosquierra being its last victor after winning the crown in 2010. Mosquierra is also considered the second black Miss International titleholder.
And though, there were two black Miss International winners, both had come from South America and not from Africa, the cradle of black civilization. In fact, the only African nation to have reached quite far in this beauty contest was Tunisia, with Ibticem Lahmar, winning second place-overall in 1996 and was not even considered a black contestant that year. As prejudiced as it may seem, the Miss International pageant should not even be in contention as it went as far as having two Miss USAs and two Miss Mexicos in 2003 to better represent ethnicities of both counties. The other Miss USA on this edition was Lana-la Trell Onque Henry who wore the Native American Indian sash while the Latin Mexico was represented by Lorena Ruiz Martinez.

This historic beauty pageant had even opened its doors to handicapped contestants when it had two deaf-mute contestants participating in 2007, Vanessa Peretti of Venezuela and Sophie Vouzeloud of France – the only pageant, thus far, in the BIG4 to do so.
It is also noteworthy that this pageant has never had a single queen dethroned. Still, Miss International also had its fair share of controversies although not as much as its beauty pageant counterparts in the BIG4 circle. It had skipped a year when it did not hold a pageant in 1966 due to lack of sponsorship.  It did, nevertheless, made another first as it had the longest-reigning titleholder, Ingrid Finger of Germany – Miss International 1965, who held the title for over twenty months.  Also, in the pageant's 53 editions, its home turf candidate, Japan only missed the cut 10 times.  And so, props should be given to this pageant as it crowned it first-ever Japanese Miss International, Ikumi Yoshimatsu, in 2012. Unfortunately, she did not crown her successor as she got intertwined with a dark organization that had almost threatened her life and safety throughout her reign. She, however, could be the most steadfast out of any beauty queens in the present as her delicate looks and frailty did not hinder her, in any way, in voicing out her plight for justice amidst frugal support.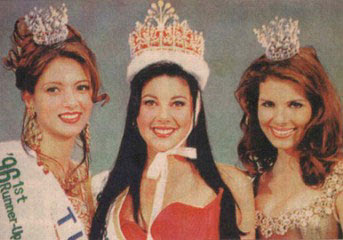 On a lighter note, the pageant is considered the friendliest as one of its awards, Miss Friendship, was its most esteemed consolation prize given during each pageant night to the most amiable contestant. Hong Kong leads the number of Miss Friendship Awards, winning it six times, with four received in consecutive years, 2004 to 2007. There were even editions when it was awarded to two contestants. Many of its receipts have even placed high in the competition that it had really shown how important a girl's relation is toward her co-candidates throughout the pageant. After all, the pageant has always promoted such virtue since its inception.
Even if the Miss International pageant has been left out in so many aspects in this ever-changing times and modernization, especially, in its show's production value, it had always remained true to its cause and on being traditional, in its every sense, that had always brought this pageant a nostalgic feel to it. Moreover, its consistent roster of beautiful titleholders and contestants over the years, both benevolent in looks and at heart.
ABOUT THE AUTHOR
Carlo Dion is a reputable pageant writer, contributor and historian of Missosology.

He is based in the Philippines and has analyzed the BIG4 Pageants for several year.