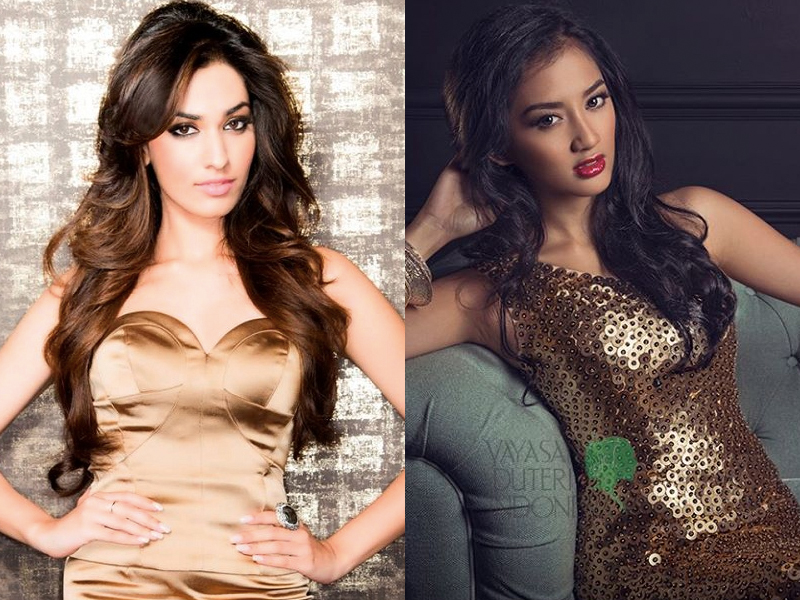 The Miss International pageant for years have been labelled as a racist pageant largely because it favors women with European race – Latinas included. Even more glaring is the fact that no African nation has ever won the crown. The first ever black candidate to win the crown happened only in 2004. Compare that to 1977 crowning of the first black Miss Universe and to Miss World's 1970 and you will see how Miss International lags behind when it comes to diversity.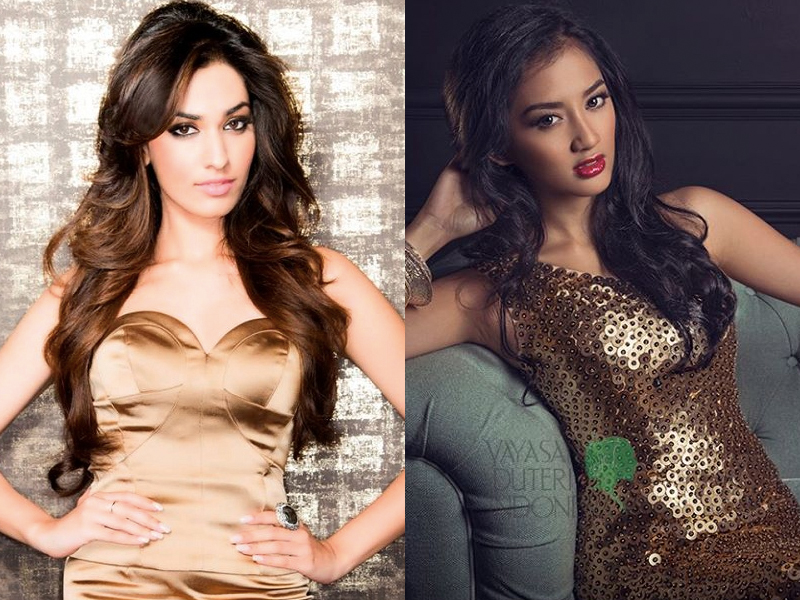 Jhataleka Malhotra or Elfin Pertiwi Rappa?

The series of winners for the last 10 years has been dominated by Europeans and Latinas. Since 2003, Venezuela and Mexico won twice, while Spain, Colombia and Ecuador had one each. Well in fact, only the Philippines and Japan broke the domination of the Latinas. Looking further back, Europeans simply dominated the pageant. Poland for example won the pageant thrice despite the fact that Poland is relatively weak in the other 3 major pageants. Portugal can only boast a Big4 crown thanks to Miss International!
But things are changing lately at the pageant. For the first time ever, in 2013, the crown was passed, albeit not literally, from one Asian to another. An event without a precedent in a pageant usually trigger an unusual pattern. In this case, the analysis shows that Miss International is shifting its attention to Asian beauties. This could be a good news to countries such as India and Indonesia, two large developing nations where there is bourgeoning interests towards beauty pageants.
Whether by design or coincidence, Asian countries are responding to the changes of dynamics at Miss International. India recently announced that Jhataleka Malhotra will compete at Miss International 2014 pageant underscoring the fact that the pageant is now a priority for Femina Miss India. Some are betting on the status quo. For example, the Puteri Indonesia Lingkungan 2014, Elfin Rappa, will be Indonesia's contestant to the pageant. This shows that after Miss Universe, Miss International is the main focus of Indonesia's premier pageant organization, the Puteri Indonesia.
Despite the excitement, the realists among the missosologists warned for caution. The trend is not actually a trend as two years in a row of Asian victory may not mean anything at all. Miss International could go back to its usual business of patronizing and subscribing to the Western idea of beauty. There are also strong delegates among the Latinas including Venezuela and Colombia. If another Latina or European beauty will win the Miss International crown this year, it's just Miss International being, well, Miss International.