BEAUTY TALKS:  MADLI VILSAR – Miss International Estonia 2013 
by Stephen I. Diaz
Estonia is one of the most underrated countries in the pageant world.   With no title and major placement yet at the Big 4, it is quite surprising because this northeastern European nation is actually inhabited by gorgeous women with varying good looks.  Considered as one of the Finnic people, one might notice their bigger and more successful neighbor, Finland, which historically has a good record in Miss Universe and Miss International.   But despite its small size, Estonia has actually produced a few memorable pageant girls, which include Evelyn Mikomägi who was a Top 10 finisher both at Miss Universe 2000 and Miss Earth 2001.  The first time they competed at Miss International was only two years ago, but luck was not on their side as they failed to enter the semifinal list.  This year is their third attempt to penetrate the elite circle of semifinalists, and they are strongly represented by the very beautiful, determined and intelligent Madli Vilsar.  Will she finally give Estonia the glory that they have long been waiting for in the pageant world?  Let's get to know more about her in this edition of Beauty Talks.
1. Please tell us about yourself, your family background and your ambition in life.
I am a 22-year-old girl from Estonia. I have a sister and a brother who are a lot older than me.  I think that was one reason why I was never allowed to do stupid things when I was a young girl.  My siblings have always taken me as an equal partner.  In effect, they had raised me to be really reasonable and considerate in everything that I do.  Now, I am studying in Tallinn University, taking up Political Science and International Relations.  In the future I would see myself in that field, and also doing diplomacy works.  I love to communicate with people and spreading goodwill, and in the process I hope to solve international issues.  I've been doing international exchange projects for years and that has taught me to communicate effectively with different nationalities, and I see it to be really fascinating.  Also, I have done lots of volunteer works in local bases and also internationally.  All those aspects and parts of my life are and will be with me in the future.  I wan to develop myself to be a better person every day.
2. Where in Estonia are you from? Please tell us a little bit about its history and culture.
I'm from Saaremaa which is the largest island of Estonia, being also the most western part of our country. When location of Estonia comes under dicussion, people usually do not know where it is. Altough its understandable because 1.3 million people may not seem like a nation for most of the world.  But we do exist next to the Baltic Sea with our people, language and culture. Even though Estonians have lived on this land for centuries, our history has been colored by many different foreign forces and like always, there were better, but also darker periods.  But no matter how dark the times were, never did we lose what was most important, and that was the strong will of being Estonian, and being proud of it.  For that, Estonians have worked hard, but we also do other things aside from work.   For example we love to sing, as a matter of fact, one might say that we achieved our independence by singing as it's called the Singing Revolution.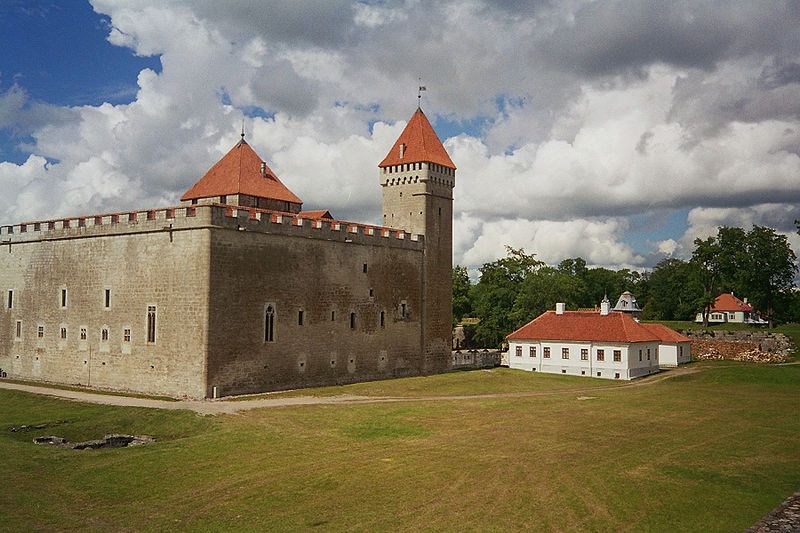 3. Estonia is a small country, but you have a huge presence in Japan because of Baruto, the famous sumo wrestler, who is now retired. What can we expect from Madli at Miss International, which will be held in Tokyo next month?
As Estonia may be small, people from here are capable of very great deeds, Baruto is definitely one of those, who has brought Estonia to the world map. We are very proud of him and I am a huge fan, as so many others.  However like Baruto carries Estonia's pride and name when he's in the ring, I too wish to make Estonia's presence known in Miss International, and in the pageant world. You can expect me to give 110% when it comes to this pageant, because it is my opportunity to show to the world what Estonians are all about.  I know it is really hard to compete with famous pageant countries with lots of experiences, but my goal is to show the world that even small countries can make a difference and the jury and fans can be proud of us.
4. A lot of Missosology fans became excited when they learned that you are competing again in an international pageant. Do you have any particular secret for staying beautiful? 
My secret is to smile a lot, however, only sincere smile is truly beautiful so whatever you do, do it with passion and everyone will see it.  Happiness is the key for being beautiful.
5. As you might already know, the Miss International pageant is not just about physical beauty, but more about your social skills and intelligence. How have you been preparing for this pageant?
That is the main reason why I was so excited when I got elected to represent Estonia in Miss International. I've always been a big supporter of sophisticated, intelligent beautiful women. I see that to be good ambassador for an organization, you have to have all those features. I see that it is not really easy to prepare all that – this is part of a process that lasts for years and years. That is why I see the Miss International winners as fabulous girls just because of the fact that you can't only train that within a  couple of months, and that shows real personality and development of girls in their life.  When I participated in Miss Universe 2011, I was just elected one month before and I didnt know anything about that world.   Now I see myself mentally and physically more prepared, and understand more what pageantry is all about.
6. Aside from winning the title, what do you want to achieve at the Miss International?
As I said before, my main goal is to show the world that small countries can make a difference. In Estonia I work really hard to make our organization better and more known in the world as it is developing really well and we do lots of projets locally.  Now I would like to make it more international and spread the good will and kindness that Estonians naturally have. I want to use my knowledge of my studies and practice because we have so much to give to the world as I have understood how much we can do.  During the competition I hope we have lots of opportunities to interact with people who need us and our work as ambassadors.  I also hope to enjoy with all the girls this fabulous experience that is given to us and take the maximum of it.
7. Finally, why do you think you should be the next Miss International?
I would like to see the next winner to be someone who has everything that Miss International is about.  I hope that the jury and fans have a chance to see what are my advantages and appreciate it.  I love what I do and I do it with passion. I see that as one of the main things that will make ambassador work, and a beauty queen's reign is made memorable and valuable. I see that we have lots of beautiful and deserving contestants this year so if I have chance to be noticed – that would mean the world to me and all Estonians.