One of the most successful countries in the history of the Miss International Beauty Pageant is the United States. In the Missosology BIG4 Ranking, it is #3 in the Miss International category, just a few points away from Venezuela and Japan.   Being the birthplace of this annual pageant, such success may not sound surprising at all.  The US has the longest streak in the winner's circle (Top 5), achieving it between 1974 to 1980.  Those seven years produced two winners and two 1st runners-up!   However, since 1991, the mighty Americans have struggled to place in the pageant that they once dominated.  They only placed twice – a 1st Runner-up finish in 2004 and a Top 15 finish in 2012.
This year, "Miss American Beauty" – as they were once called in the Miss International system – is represented by Andrea Neu, the statuesque and lovely representative of the state of Colorado in the annual Miss U.S. International pageant.   Let's get to know more about her in this edition of our Miss International Beauty Talks.
1. Please tell us something about yourself, your family background and your ambition in life.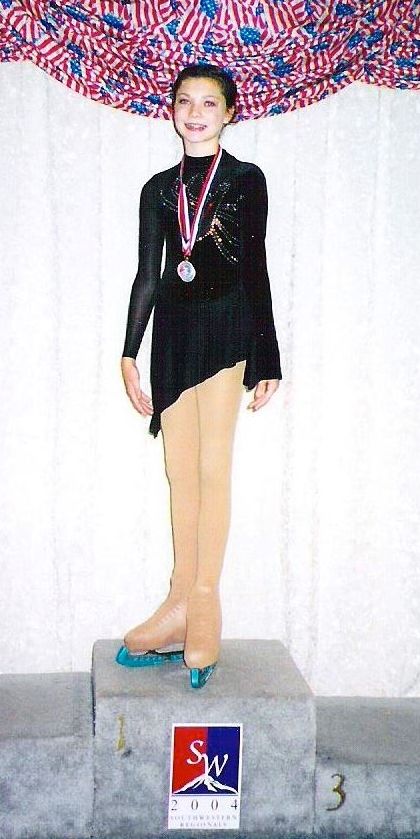 My name is Andrea Neu and I am Miss U.S. International. I recently graduated from a liberal arts college in Colorado, USA where I earned a major in Graphic Design and a minor in Marketing. I grew up in a very loving and supportive family with my mother and father and my two older sisters, Joshlyn and Lindsey, who are my biggest fans and best friends. Growing up I was very athletic and was a competitive figure skater. I have spent many summers teaching children life-saving swim skills and also volunteering at animal shelters. I hope to work in a creative communications career.
2. Tell us something about your home state, Colorado, and your country, the United States, that people must know of.
My home state of Colorado is known for being quite beautiful. It has everything from dry deserts to snowy mountains and grassy plains in between. An interesting fact is that in 1893, Katharine Lee Bates, an English teacher, came to Colorado to teach for a summer. She rode to the top of Pikes Peak on a donkey and was so overcome by all the beauty she saw, that she composed the lyrics to what would be become one of my country's most patriotic songs, America The Beautiful. It is considered our second national anthem and is played at everything from graduations to sporting events.
3. Aside from Colorado, where else have you been to (a state or a foreign country) where you felt most connected with, and why?
I have visited 35 states in the U.S. and have also traveled to Canada, Mexico, France, Switzerland, and Italy. I felt especially connected to Switzerland because of the lovely landscape. It reminded me very much of my home Colorado with the magnificent mountains, outdoor activities, and wildlife that I saw. I was able to go up the Swiss Alps, which I enjoyed very much. I love hiking and have even climbed one of Colorado's 14'ers. Colorado has 52 mountains that are over 14,000 feet tall and I aspire to conquer them all!
4. Do you think that pageants still matter in today's society? Why or why not?
I think pageants are very relevant because they not only help young women build self esteem and confidence, but open up so many doors of opportunities. I believe that competing in pageants encourages inner growth and inspires girls to become the best versions of themselves. Pageantry also teaches the true meaning of dedication, focus, and hard work along.
5. The Miss US International pageant is slowly gaining popularity. Although it is smaller in scale, it shows a lot of promises to become bigger and better in the future. How is this pageant different from the others?
I think the Miss U.S. International pageant gets overshadowed by some other pageants in my country, unfortunately. However, it is growing because of the wonderful recruiters that are involved all over the country. My national director feels that in order for the program to succeed and continue to expand, it needs to be a team effort where everyone is treated as team members working towards the same goal.
6. In a few weeks, you will be leaving for Japan in a pageant that will be held during Christmas season. What do you look forward to when you arrive in Tokyo?
Coming from a small town in Colorado, I am excited to experience the world's most populous metropolis, Tokyo! Also, I am looking forward to making friends with all the delegates from around the world and working together to bring smiles and goodwill to the many people and places in Japan!
7. Finally, why do you think you should be the next Miss International?
I think I embody what a Miss International should be. Miss International should be a respectful, gracious, and poised young lady who will lead by example the virtues that will help spread goodwill and understanding throughout the World. In my everyday life, I instinctively and naturally show benevolence and friendship through small acts of kindness to others. With the honor of being the next Miss International, I would demonstrate how we all can contribute in small ways to make big strides towards world peace.