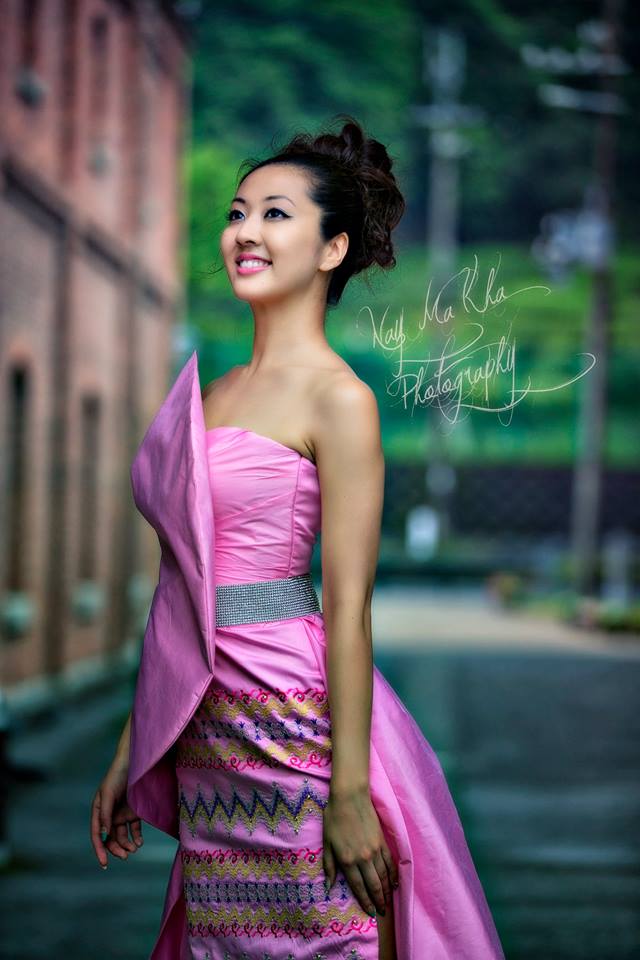 It was exactly a year ago when the unthinkable happened at the Budokan Hall in Naha City, Okinawa Prefecture.  Ikumi Yoshimatsu of Japan finally took the coveted Miss International crown for her country, something that pageant followers did not expect because of the tendency of the Japanese organizers to be too polite not to crown their own girl.   This year, the pageant stays in Japan, and her successor, Yukiko Takahashi, is all set to welcome the more than 60 delegates who are expected to come to Tokyo for the pageant activities that will start on December 7th.   Being the last among the BIG 4 pageants to be held this year, the Miss International 2013 finals will be held at the Shinagawa Prince Hotel Hall on December 17th.
Let's get to know more about this beautiful and intelligent young woman, who earlier admitted that she is already beginning to feel the pressure of being Ikumi's local successor, and the host delegate for the annual international pageant.
1. Please tell us about yourself, your family and your ambition in life.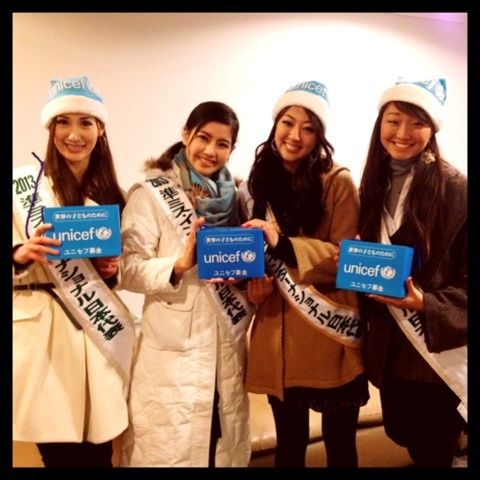 My name is Yukiko Takahashi. I'm 25 years of age. My family is composed of my father, mother, older sister and our adorable dog. When I was a growing up, I wanted to become a child care specialist because I love children so much. That's the reason why I majored in Education and International Education at the University of Sacred Heart. In the process, I got my license as a kindergarten teacher. (I was from the same university with Ikumi Yoshimatsu who is the winner of Miss International 2012.) My ambition is to help many children in the world – even one at a time – through education. I believe that education is important in order to break the vicious cycle of poverty, and eventually attain world peace. As of now, I'm thinking of ways in order to fulfill this dream. So maybe, I can start by opening my own NGO.
2. Please share us about a typical Japanese childhood, based on your personal experience.
I was born in Japan but days after I was born, my family moved to the United States because of my father's job. I spent seven years of my childhood in Atlanta, Georgia. Naturally, I have lots of memories about America. Maybe it is also one reason why I have more of an international perspective, as compared to an average Japanese.
3. More the 60 beauties from around the world will come to Japan for the Miss International pageant. If you can pick only one place for them to visit for one day, where will it be, and why? 
I want to take them to Soma City, Fukushima Prefecture which is one area that is still suffering from the aftermath of the March 11, 2011 earthquake. Unfortunately a lot of people have started to forget about 3.11, and they usually associate Fukushima with something really negative. I visited the area several times, and I have witnessed how they are coping up with such a difficult situation. Many people still live in temporary shelters. Needless to say, they have not completely recovered two years after. I guess, we can cheer them up if people from around the world will visit them. One more reason is because I want to reciprocate the kindness of the people in Soma City. When I went there, they were very hospitable and welcomed me warmly. I thought about repaying them someday.
4. Name one Japanese food that you would want the other girls to try when they are here in Japan.
I want the girls to try genuine Japanese sushi! Japanese fishes are really tasty and fresh. Personally, I feel happy when I eat delicious sushi. Many Japanese food are becoming popular around the world, but genuine tastes are different.
5. Do you think that beauty pageants are still relevant these days? Why or why not?
The answer is YES. I know many girls who challenge themselves through beauty pageants. They keep on trying over and over again, and they experience personal growth at a greater speed. These girls also have dreams and ambitions at the global stage. Such challenges change people's perspectives and, perhaps, it may change the world as well.
6. Do you feel any pressure because Ikumi Yoshimatsu won the Miss International title last year in Okinawa?
If I say no, maybe that's gonna be a lie. But almost one year had passed since I won my national title. I feel now that  "last year was last year, she is she; this year is this year and I am me." I am different from her in terms of character, and the past environment and aims were different, too. So I can only do my best in my own beautiful way. That's it.
7. Why do you think you should be the next Miss International?
I believe that this is the chance that God had given me. I don't want honor nor status. I want to do this for the people, especially the children. To save many children, even just one child, I need the cooperation of several people, as well as my influence on them. This title can help me with that, and I strongly believe with all my heart that this is my mission in my life.
IF YOU WANT TO BE FEATURES IN THE NEXT MISS INTERNATIONAL BEAUTY TALKS, PLEASE CONTACT:
stephen@missosology.org