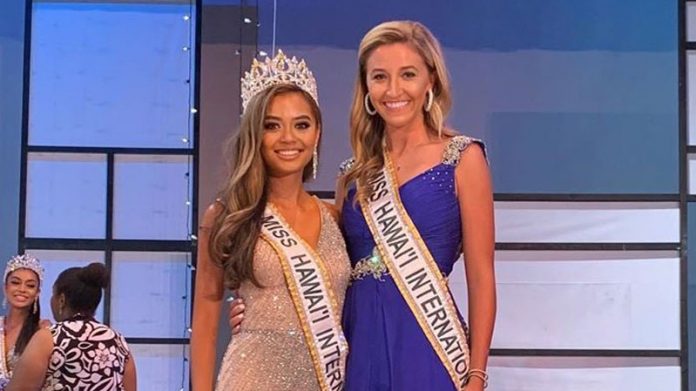 Raquel Basco, who finished second runner-up in Miss US International 2019, will represent Hawaii at the 2019 Miss International beauty pageant in November in Japan.
Basco was crowned Miss Hawaii International 2019 during the Miss US International 2019 finals held June 28 at Celebration High School in Kissimmee, Florida.
The 24-year-old Filipino-American actress previously represented the USA in Miss Intercontinental 2017.
Hawaii continues to participate in the Japan-based Miss International, even after it joined the United States union in 1959. While Japan officially recognizes the status of Hawaii as a state of the United States, it still harbors its old sentiments.
Miss International is the pageant where the state has participated the most. Hawaii has a special place in Japanese history and for years, in the late 1800s, its imperial government had friendly relationships with the Hawaiian monarchy. Various Japanese laborers migrated to Hawaii almost a century ago and many Hawaiians have Japanese ancestry.
Hawaii has yet to win the Miss International crown. Missosology.Org; Photos from Miss Hawaii International Instagram page