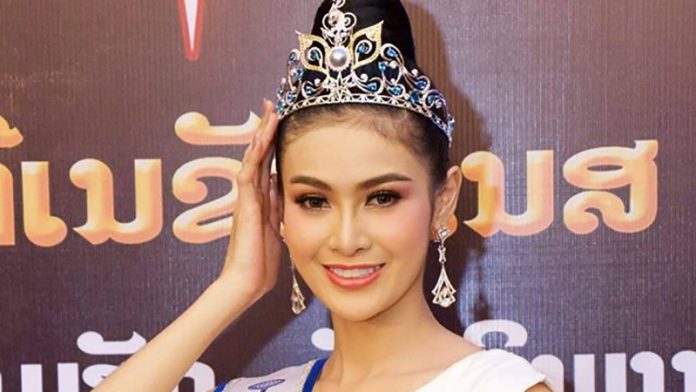 Piyamarth Phounpaseuth was crowned Miss International Laos 2018 during the finals held October 14 at the Crowne Plaza in Vientiane.
The 24-year-old business owner will travel to Tokyo, Japan for the 2018 Miss International beauty pageant in November.
Yanphab Pham Mavchai and Narnin Phapar were first and second runners-up, respectively.
Laos made an impressive debut in Miss International last year with Phounesup Phonnyotha finisihing in the Top 8. Missosology.Org