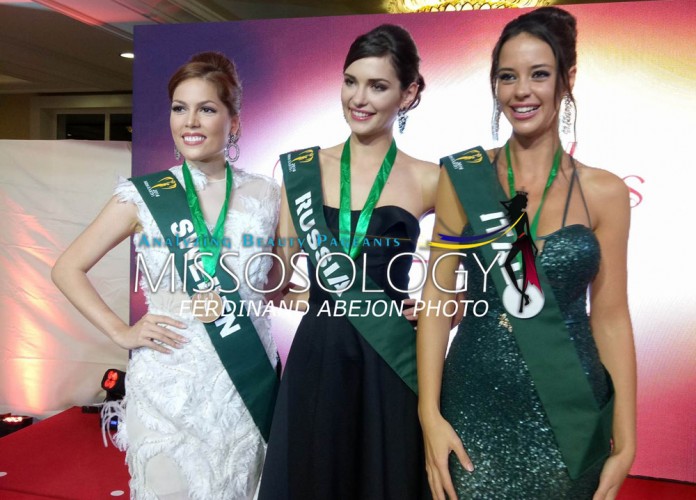 The contestants from Russia, Italy and Sweden won the gold, silver and bronze respectively during the Miss Earth Group 2 gown contest. Aleksandra Cherepanová, an 18 year old beauty from the eastern Russian city of Vladivostok won her first gold medal in the contest.
Bagging the silver medal is Denise Frigo of Italy. She is a 22 year old beauty queen from the Veneto region which is located in northeast Italy. Meanwhile, Cloie Syquia Skarne of Sweden took the bronze. Cloie has a special connection with the host country as she is not only a half-Filipina but is also a daughter of a well-known Filipino actor.
The Miss Earth 2016 Group 2 gown competition was held in Versailles Palace in Alabang City, south of Manila. The venue hosted several editions of Miss Earth finals in the past. This year, the Miss Earth 2016 will be beamed live from Mall of Asia Arena right inside the complex which was one of the largest shopping malls in the world.