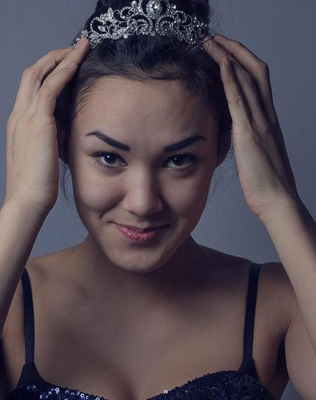 In 2013, Missosology raised a very interesting question: Will Greenland make a comeback at the major international beauty pageants a.k.a. Big4 Pageants? READ www.missosology.org/miss-universe/featured-article-miss-universe/3237-opinion-will-greenland-come-back/ The article became the talk of the town in Greenland as the popular internet portal Sermitsiaq mentioned it and ran a poll asking on whether Greenlandic beauties should indeed make a comeback at the world stage http://sermitsiaq.ag/emne/miss-universe With an overwhelming number of respondents saying yes, fast forward to two years later, Greenland will now participate in a Big4 Pageant!
The first Greenlandic beauty to participate in a Big4 Pageant after decades of absence is Miss Earth Kalaallit Nunaat (Greenland) 2015 Nulle Josephsen. The 20 year old beauty will compete at the Miss Earth 2015 pageant in Vienna, Austria later this year. Nulle is not just your regular beauty queen as she pursued a degree specializing nature and environment. Her home country, Greenland, has also witnessed the effects of climate change in a dramatic way with record warm temperatures and abnormal shrinking of ice sheets. In this year's Miss Earth pageant, Nulle will certainly make these as centerpiece of her advocacy.
With Greenland debuting at Miss Earth, will it do the same at Miss International? Or perhaps it will make a comeback at Miss World and Miss Universe? What is important however, is that Greenland is back and it couldn't be any more appropriate for the country to debut in a major international pageants that advocates a cause that would highlight one of its pressing issues.