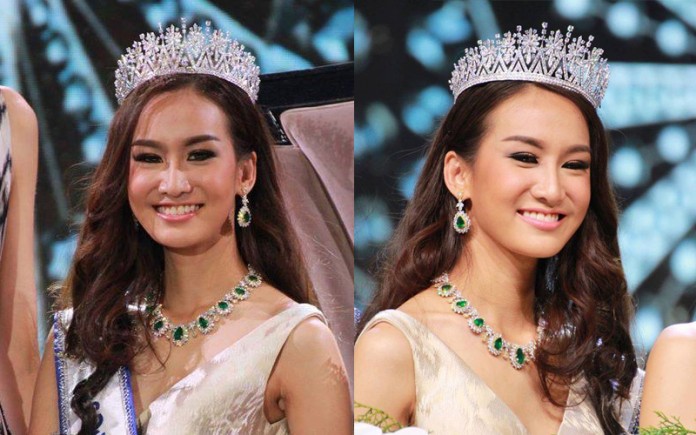 It should come as a surprise to many but Thailand is actually the second strongest Asian country at the Miss Earth pageant. This is based on the Big4 (soon to be Big5) ranking by Missosology CLICK HERE 
Thailand surpassed India – which has a winner already – despite the fact that no Thai woman has ever won the Miss Earth crown. Why is that? Simply put, Thailand has a better chance to be in the semis of Miss Earth than India. Thailand's performance at Miss Earth is far more consistent with an unbroken streak at the semis from 2007-2011. There are already two Thai women to made it to the second runner-up – the highest placement that this country has ever had.
That is why last year's exclusion of Chavika Watrsang was an inexplicable phenomena. There is already a strong dislike among Thai fans who view Miss Earth as a pageant that heavily favors the Philippines – the strongest nation at the pageant. The back-to-back win of the Philippines last year did not help.
This year, Atcharee Buakhiao will embark in a quest that at best, will get tepid support from Thai fans. There is already that big talk that Atcharee will simply fail at interviews given how horrible the translators of Miss Earth were. In fact so many fantastic finalists from Colombia to Serbia failed to advance because the translators messed up their answers and Miss Earth puts heavy premium on interviews.
Atcharee Buakhiao, a leggy lass who hails from Chiang Mai, actually represents the interest of Thailand to make its mark at Miss Earth. She is the first runner-up of the country's most prestigious beauty contest – Miss Universe Thailand. Miss Earth should definitely clean up its mess to put more diversity to its winners and provide a level field especially to those who can't speak the English languange. While Thai fans may not like Miss Earth, a Thai Miss Earth winner could convert a lot of hearts in a nation that is truly passionate towards pageantry.