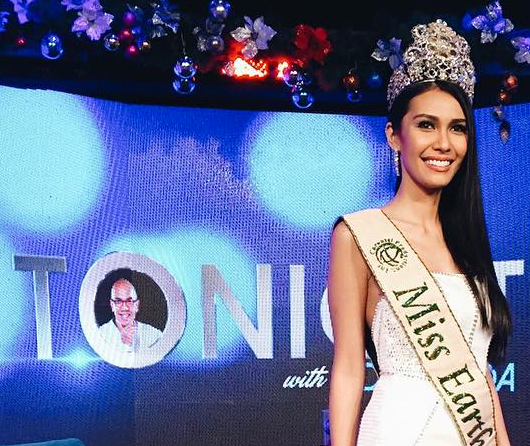 When Angelia Ong returned back to her native Philippines after her victory in Vienna, she was not accorded with a parade or lavish homecoming ceremony. Instead, the Filipina beauty had a series of interviews with the local press. One thing that is remarkable with the new Miss Earth is her steady determination to do her job. She started the year 2016 by rolling up her sleeves and immersed herself with jobs associated to being the ambassador-at-large for mother nature.
Looking back at her TV interviews though, Angelia Ong is pretty aware that her victory is pretty much controversial. Watch the video below – a combo of Filipino and English conversations – when she asked about the perception of the people that the Miss Earth 2015 pageant rigged.
Clearly, Angelia is somehow hurt by the accusations. Interesting to note that she specified that Latino fans are the most vocal in labelling the results as fraud. But true to her character as a gracious beauty queen, she is trying her best to ignore these accusations despite being a little bit affected. For her, you can't please everyone. Angelia believes her victory is hard earned and she will not allow anyone to steal something that she truly deserves.