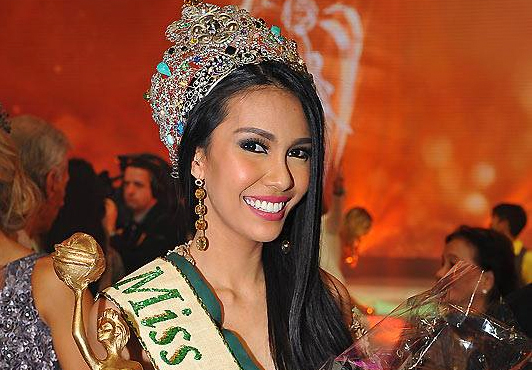 The victory of Angelia Ong at Miss Earth 2015 was considered by its critics as a complete sham; by the detractors as an affirmation of their disdain towards the pageant; by the people with special interest as an opportunity to push forward their own agenda. Not being bold to discuss the veracity or the decorum of these lofty speculations, one can see that it seems that those who lost in the competition has much more to worry from the yet-to-be-proven manipulations within the pageant than from the real strength of Angelia Ong as a beauty pageant contestant.
It is depressing how the true qualities of Angelia Ong were clouded by rancor of those who deprecate the results. Angelia is hard working beauty queen who subscribed to the mantras of Miss Earth pageant with admirable dedication. She came to the Miss Earth pageant completely prepared to take on the challenge and she convinced the panel of judges, which unlike in the previous editions of the pageant was not dominated by Filipinos, that she is the best among the rest.
Angelia's road to success was arduous and ridden with failures. She refused to yield to these failures and instead used them as stepping stones to pursue even loftier goals. If one is to investigate what made her a Miss Earth winner, it is fair and just to conclude that it is her dedication that made her the woman that she is today.
Truly it is unfair to steal the honor bestowed to Angelia simply because the critics believe the whole affair was corrupted and full of scandal. From the issue regarding the food and the professionalism of the organizers to the dreaded idea of a back-to-back win, Miss Earth may have lost its credibility but Angelia Ong's dedication should be recognized. It is a trait of the beauty queen that every aspiring contestant should have.
READ How Mireia Lalaguna became Miss World 2015