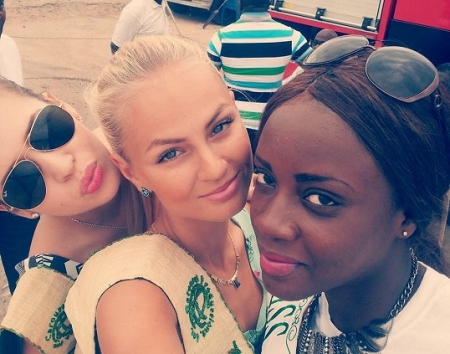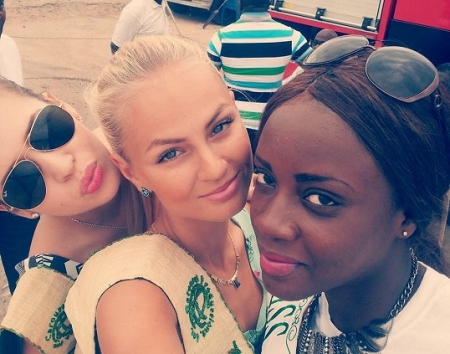 It was a routine courtesy call that shouldn't have resulted into anything explosive. Lorraine Schuck, owner of the Miss Earth pageant, was up and about in her mansion house in one of the gated communities in Manila. Detached from the squalor and overcrowding of the real Manila, her house boasts manicured gardens and is teeming with all the assistants and maids. Thanks to her European husband and a bourgeoning international pageant, Lorraine is keeping a fat wallet.
Her visitors that fateful day, Lorraine believed, will discuss about sponsorship. Her Miss Earth pageant is now considered as one of the top 4 pageants in the world thanks to a slew of publicity from Miss Afghanistan to Miss Tibet that caught international attention. A few months ago, the international press run a story about how Miss Russia berated the people that is running the government in her country. For Lorraine, the story which was run in various media outlets from United Kingdom to Australia, it is a boon to her pageant. More publicity means more money.
The visitors that went into her mansion cum office were Russians. They dressed rather casually, a pretty odd scene for a business meeting where Lorraine dressed up rather smartly. The conversation started with a direct offer – pretty much straightforward. The Russians, representing an oligarch wants to buy the Miss Earth crown. A pile of handsome cash was offered in exchange of having Miss Russia winning the Miss Earth 2012 crown.
Lorraine was taken aback by the brazenness of the offer. No one had ever made such an offer. Her business is about selling sponsorships and it is her line of work to make her pageant even more popular. The more popular Miss Earth is, the pricier the sponsorship.  To rig the pageant would undoubtedly destroy her business and she did not hesitate to tell that to the Russians who are now offering 4 million dollars.
How the "business meeting" with the Russians ended can't be really ascertained. Lorraine claimed that she just agreed verbally without any intention to fulfill it out of courtesy and respect. That's how Filipinos do it, Lorraine claimed. They decline in the most courteous of ways unlike in Western countries where scorn and rejection are served hot and fresh on the table.   The Russians, which turned out to be a TV crew doing an investigative reporting had another version. They taped the whole conversation via hidden cameras and peppered it with Russian voiceovers. It was summarized in the Russian TV as: Miss Earth crown can be bought for 4 million dollars. It was the news of the day but only in Russia.
Somewhere in Russia, a few hundred kilometers from Moscow, Leila C, a pageant fanatic, was watching the TV news intently. She loves international and national pageants and she contributes regularly to the Russian section of Missosology.Org. Leila is proud to be a part of an online community dedicated in the analysis of beauty pageants.  Amid the cold autumn that seems to lay the foundation of a long cold Russian winter, she was surprised of the news that is now flashing in her TV – Miss Earth crown can be bought and the very owner was caught on tape doing it!   While the conversation was in English, the Russian voiceover was very clear. It was a big news that deserves international attention, Leila thought.  The first thing that came into her mind is to post it on the Missosology forum but she resisted. She called the attention of Missosology editors telling them that she is very hesitant to publish the story. The editors disagreed and splashed the story on main page.   Missosology.Org was the first to publish the story and the shock and outrage reverberated across the global pageantry world. Other pageant related websites followed suit only after reading the story from Missosology which highlights the fact that the news could have only circulated in Russia and nowhere else. But in the age of the internet, it is doubtful that the news wouldn't spread internationally.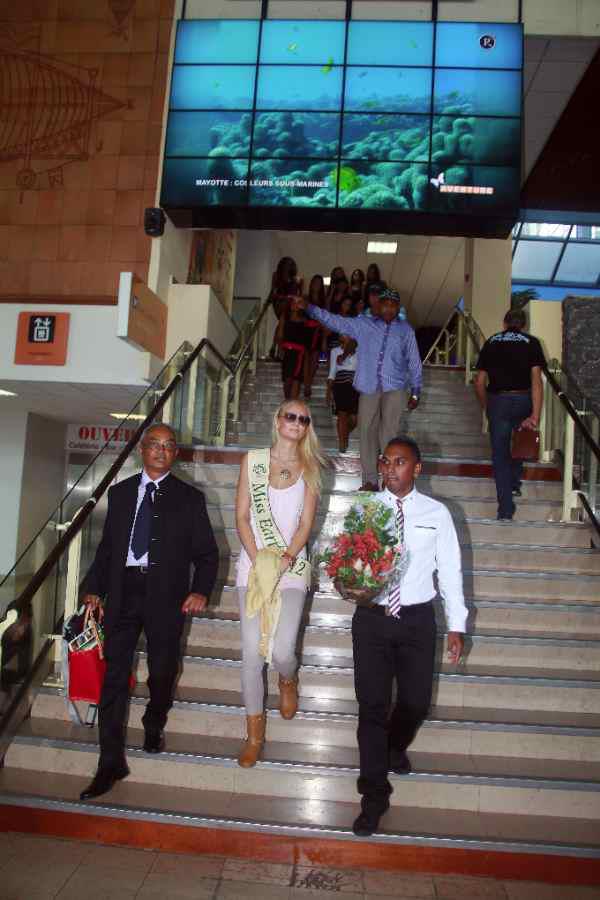 Tereza Fajksova, Miss Earth 2012, gets a celebrity welcome in Reunion
José Hidalgo was aghast when he read the story about Mis Earth. His concern is very much valid because a year ago her girl, Miss Earth Ecuador Olga Olava, won the Miss Earth crown. Now, even some of the people in the pageant industry are one by one abandoning Miss Earth. The premise that the crown can be brought for 4 million dollars prompted many beauty pageant watchers to declare Miss Earth as an outlaw – a pageant so crooked and corrupt it no longer warrant coverage.  Many national directors who in one way or another are linked in, voted to oust and purge Miss Earth in their list. José has one simple and self-evident truth that he wants to share with them – they won Miss Earth in 2011 and they never gave the Miss Earth organization a single cent to sway the results in their favor. He made his declaration visible online but he got a simple reply – the very fact that Miss Earth can be bought is good enough for them to declare it as an outcast.
Meanwhile, Lorraine was quiet and distant while the whole scandal unraveled. She allowed her organization to do the rest. They published a counter-video full of texts but can be called as a lawyer's dodge. It denied the wrongdoing without filling in the much-needed details. Press in the local scene was contained and it seems Miss Earth was just waiting for time to heal the wounds.  But it is without any negative setbacks. Many people within the pageantry scene are already at odds with Miss Earth with varying reasons and diverse intensity. The results in the previous years were unpalatable to the many. Some have hidden agenda such that they uncomfortable of having Miss Earth as one of the top four pageants in the world. The Russian video was the moment that the Miss Earth detractors were waiting for.
Many well-known pageant organizations revoked their association with Miss Earth like Miss Thailand Universe, A Kiralyno and Miss World New Zealand. Any major international pageant banks their success on participation. With many of the major organizations opting out, Miss Earth was about to go extinct.   Luckily, many major organizations are still with the Miss Earth pageant. Femina Miss India and Miss Venezuela Organization are among them and it is very crucial and symbolic because these two organizations are very famous and had produced winners not only in Miss Earth but also in Miss World and Miss Universe.   In countries where major organizations bolted out, something came out which could work in Miss Earth's favor – a separate and distinct national pageant designed solely and exclusively to select a Miss Earth winner. It was exactly the same strategy employed by Miss World but for Miss Earth it is a necessity for survival instead of forced panache and arrogance.