Text and graphics by Drew Francisco; Photos from the candidates' Instagram accounts
With a final score of 4.325, our Missosology Timeless Beauty 2020 winner is Lindsey Coffey of the USA!
For the first time in the history of Missosology Timeless Beauty, a Miss Earth titleholder wins the honorary title. Lindsey is also the first from the USA to be proclaimed Missosology Timeless Beauty.
Beauty and timeless appeal: 4.438
Overall performance: 4.438
Global impact: 4.063
FINAL SCORE: 4.325
This shouldn't come as a surprise. Lindsey was the most anticipated delegate in Miss Earth 2020. Despite the virtual competition due to the limitiations brought by the pandemic, Lindsey stood out in what was considered one of the strongest Miss Earth batches in recent years. She exceeded all expectations, winning the evening gown and talent (singing) competitions. With her beautiful face and gift of gab, USA copped its first Miss Earth crown.
"I joined the Miss Earth sisterhood to become a voice, to inspire, and to make a difference in our world. Now is that opportunity. As now is the time for action," she said after winning. "Now is the time to be more than your country. We are not just citizens of our nation. We are citizens of the world, and once we start to view one another as such, we will always find success. As your Miss Earth, that is the legacy I will leave behind me."
As a a Climate Reality Leader, WWF Ambassador and now Miss Earth 2020, Lindsey made sure to use the platform given to her to promote environmental awareness and green solutions. In April 2021, she launched her Eco-Ed video series to encourage people to join the movement for climate action through easy-to-comprehend videos that break down climate issues.
She might have won the crown in a virtual fashion, but Lindsey is creating a significant effect not just in the pageant industry, but through her environmental awareness efforts – all these without the glitz and glamour pageant fans used to associate from pageants. Lindsey is the embodiment of a true beauty for a cause. That is the essence of being a Timeless Beauty.
---
Missosology Timeless Beauty 2020 Final Ranking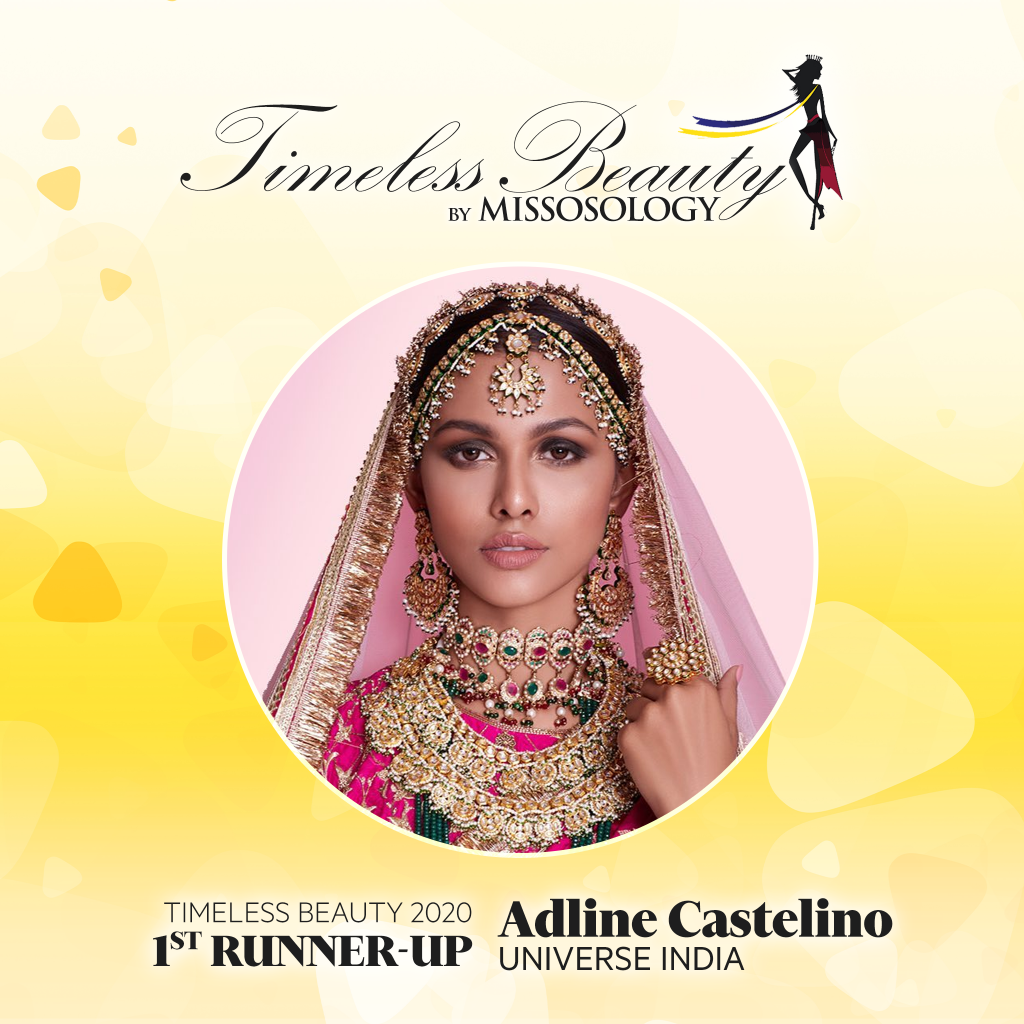 First runner-up: Universe India – Adline Castelino
Beauty and timeless appeal: 4.304
Overall performance: 4.366
Global impact: 4.304
FINAL SCORE: 4.322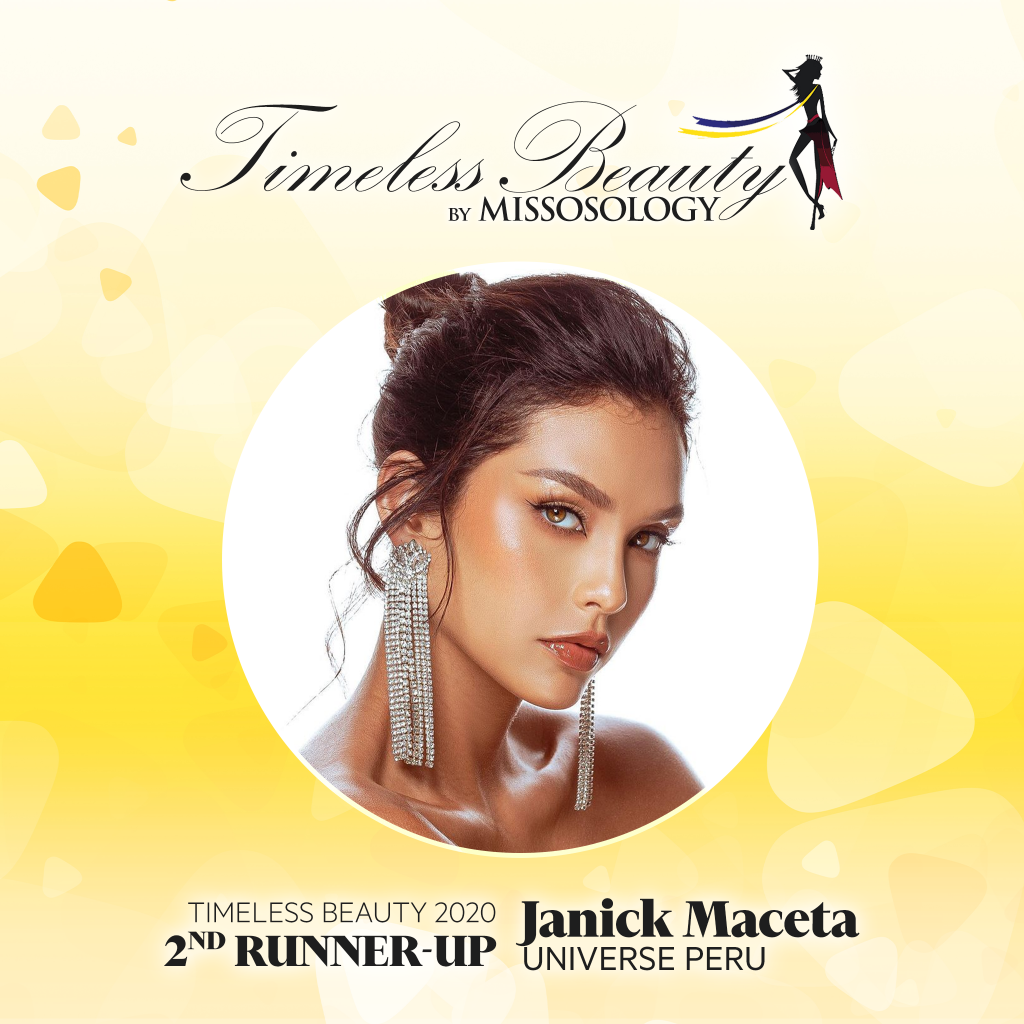 Second runner-up: Universe Peru – Janick Maceta
Beauty and timeless appeal: 4.232
Overall performance: 4.357
Global impact: 4.357
FINAL SCORE: 4.307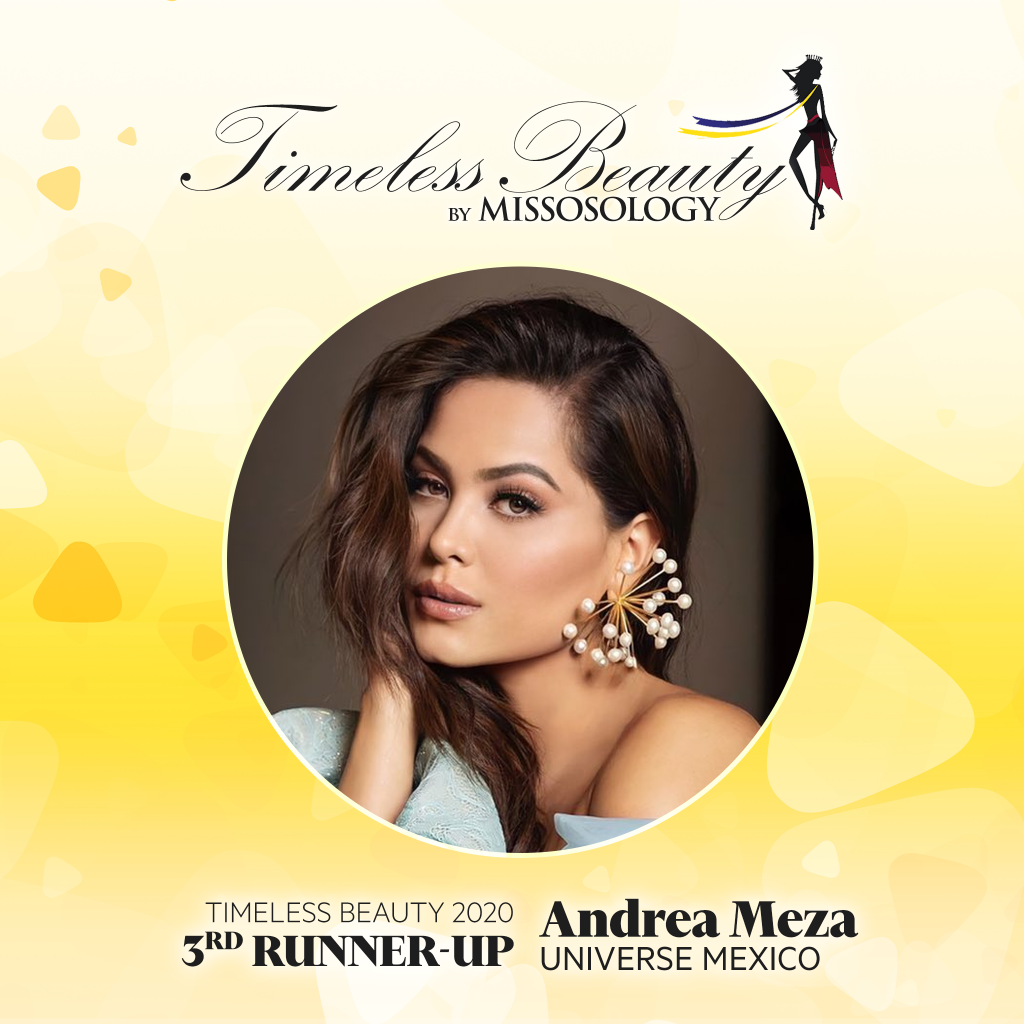 Third runner-up: Universe Mexico – Andrea Meza
Beauty and timeless appeal: 4.116
Overall performance: 4.366
Global impact: 4.491
FINAL SCORE: 4.304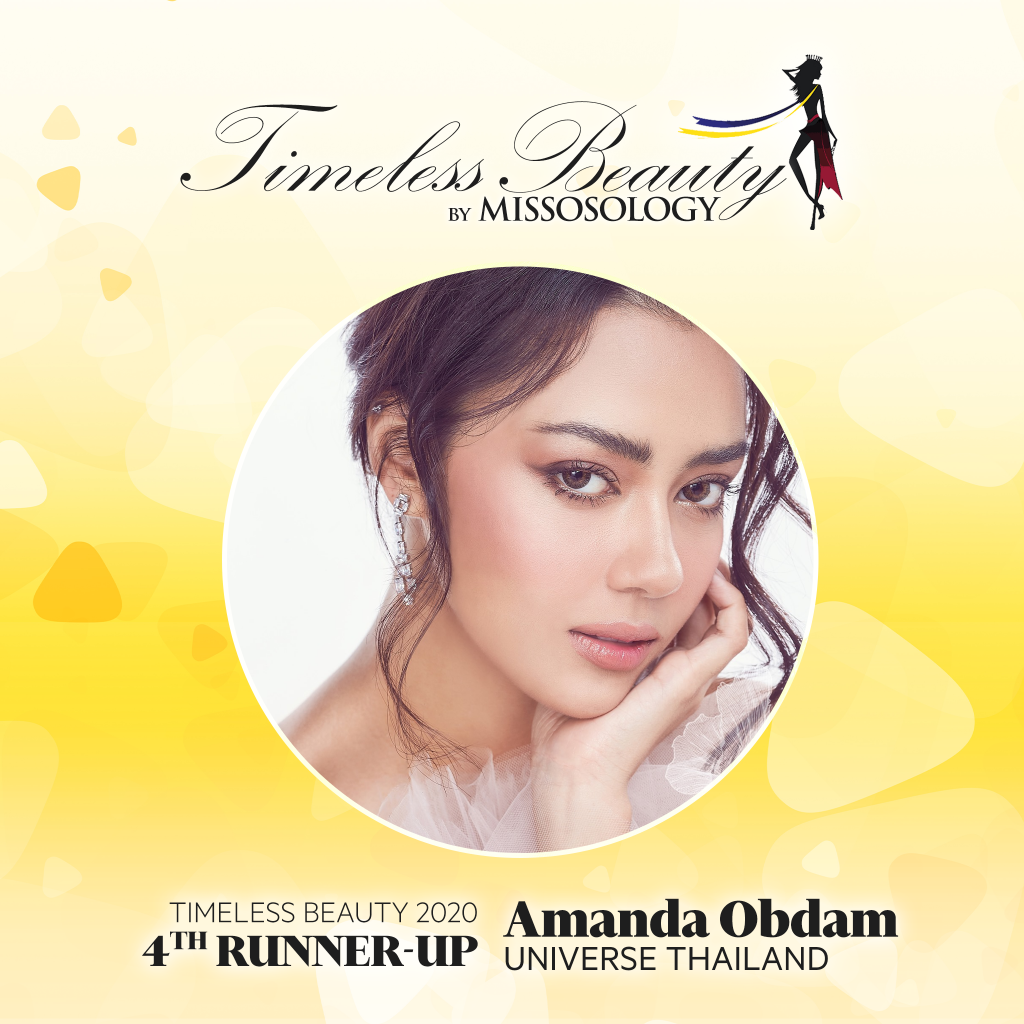 Fourth runner-up: Universe Thailand – Amanda Obdam
Beauty and timeless appeal: 4.411
Overall performance: 4.223
Global impact: 4.223
FINAL SCORE: 4.298
---
Missosology would like to thank all of the judges who took part in Timeless Beauty 2020: admins and global correspondents for the first round; and our finals judges – Anntonia Porsild from Thailand (Miss Supranational 2019), Katherine Espin from Ecuador (Miss Earth 2016), Paul Luzineau from the Netherlands (Manhunt International 2020), Evelyn Namatovu Kironde from Uganda (Miss International 2019 2nd runner-up and Missosology Timeless Beauty 2019), Bitaniya Yosef from Ethiopia (Miss Supranational 2017 3rd runner-up), and Héctor Joaquín from Puerto Rico (Veteran pageant expert, journalist, and Miss International Uzbekistan national director).
Also, to the thousands of pageant fans who showed their support for the 2020 Big5 queens. See you next year! Missosology.Org