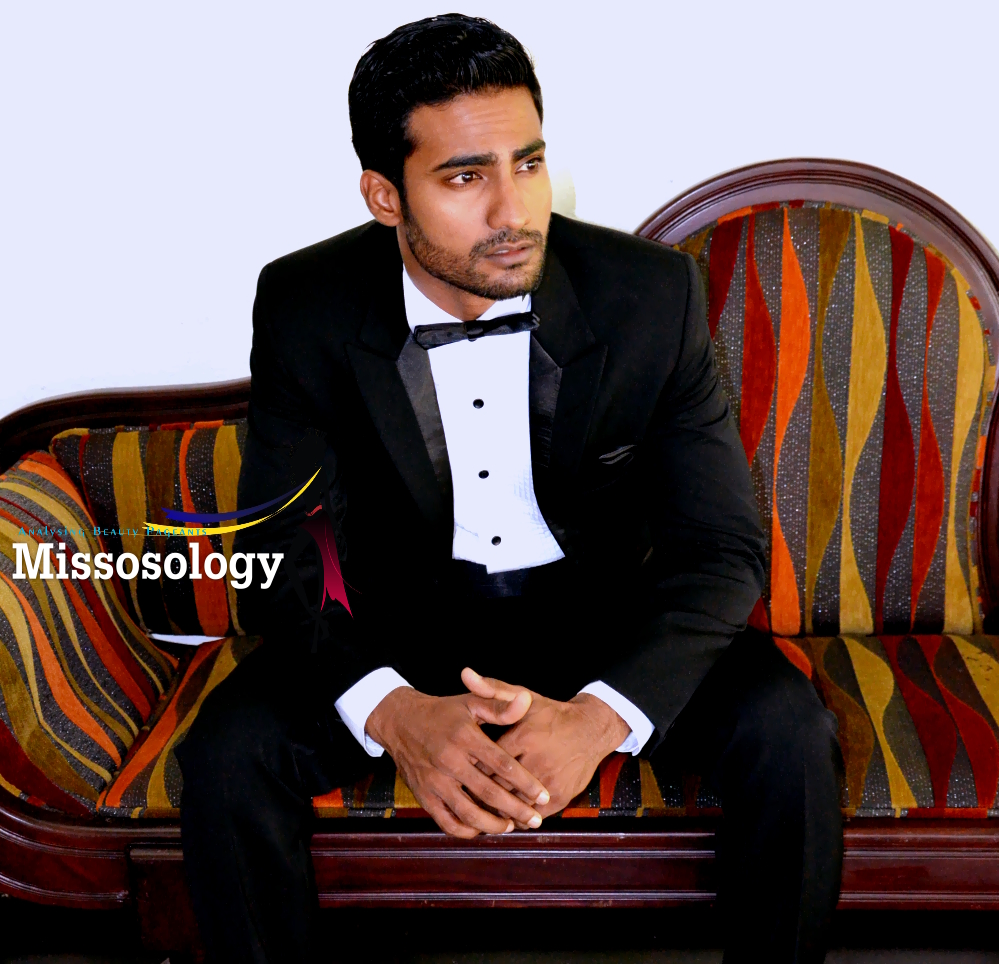 Mister International 2013, Brayan Livera is undeniably at the top of his game. He certainly has the right background to go on to be the best. He has been tipped as a frontrunner with his looks & skills in full show. Boyish yet self – assured, relaxed yet intense, all – conquering yet oddly fragile – with a paradoxical nature and a captivating smile, and an almost arrogant self-confidence that belies a deep emotional sensitivity, Brayan embodies the dark beauty of November that yet has its sunny side. Learn more about this Sri Lankan super hunk in an exclusive interview with Missosology….
M

ister

S

ri Lanka 2013-

B

rayan

L

ivera
********************************************
M

ISTER INTERNATIONAL 2013
(((

S

POTLIGHT)))
Brayan greets everyone on Missosology + Video Interview in Colombo!
Who is the real Brayan Livera?
The real Brayan Livera is down to earth, determined, sensitive, emotional, but a strong character. I want to be successful and my first priority is always the happiness of my family and my loved ones.
Who do you think is the sexiest woman alive?
Angelina Jolie
What is the most difficult thing you did to prepare for the Mister Sri Lanka pageant? Why did you do that?
Actually I prepared for Mister Sri Lanka for almost one year. There are lots of things I did for it. I avoided junk food, stuck to a good diet, had to find a time for workout regularly, since I'm working as a Software Engineer at a Private company full time and modeling. I love to spend my time with my friends and family, but I had to refuse to meet them, go on trips or functions, with them; I was so determined to win the Mister Sri Lanka title and represent Sri Lanka. I believe when I succeed in the main pageant Mister International, my family and true friends will be thrilled about it.
What has been the biggest disappointment in your life & how did you deal with it?
Actually I'm kind of lucky, because I don't have major disappointments in my life. If I worked hard for something I have always achieved it. When I'm committed to a goal, I wonder if it is enough or not to achieve it, so if I'm going to fail I know it beforehand. By the way being a Buddhist it's easy to welcome the winning or losing equally.
Do you have a girlfriend right now? What does loving a girlfriend mean to you?
Yes, I do. I believe love means simply make each other happy, so by every thought and action I do, I want to keep her happy and smiling as much as possible.
Tell us about the most beautiful place in your country.
Sri Lanka, as a country on the whole is so beautiful, beaches, hill sides, and natural forests etc., but for me, the view you get when you climb the Adams Peak, is the most beautiful thing I have ever seen.
Tell us about your mantra or secret to success.
I believe in me and I have a very positive attitude. I never forget who am I, how I came this far and from where I came.
When was the last time you cried? Why?
Recently as I was walking close to my residence, I saw a small boy crying, for his pet which had got run over by a vehicle, this touched me very much and brought tears to my eyes.
What do you like to do for fun with friends?
I really love to chill out with my friends. Actually when we get together, it does not matter what we do, it's fun all the time. I love to travel with my friends very much and we do this quite often.
What qualities do you feel you have that would make you a great Mister International?
I believe that anyone who is become Mister International should have good personality, eye catching appearance, and strong heart but willing to help others using the Mister International title. I believe I have all those qualities needed to become a great Mister International.
Missosology wishes Brayan the best of luck in his Mister International quest in Indonesia!