By Ameer Gamama
Cao Xuan Tai from Vietnam was crowned Man of the World 2018 last July 14at Fil- Oil Flying V Centre in San Juan City, Philippines, besting 26 other contestants from around the world to win the coveted title.
He was also the first to wear the new custom crown featuring the symbol of Man of the World (MOTW) through 5 torches that mean passion and knowledge. The new crown is made of brass and plated in gold, and is adorned with jade, tanzanites and clear quartz.
The show began with the contestants setting off onto the stage in their respective national costumes together with Batis Wattah Wattah Dancers holding each of the countries' respective flags. The production number was so festive that it did not only showcase the beauty of the Philippines, but also each of the countries' costumes and cultures as well. Wearing their national costumes, they presented themselves to the audience with their unique movements reflecting their own culture, before the hosts Ganiel Krishnan (ABS-CBN star patroller and beauty queen) and Michael Bristol (sought-after international events host) took center stage.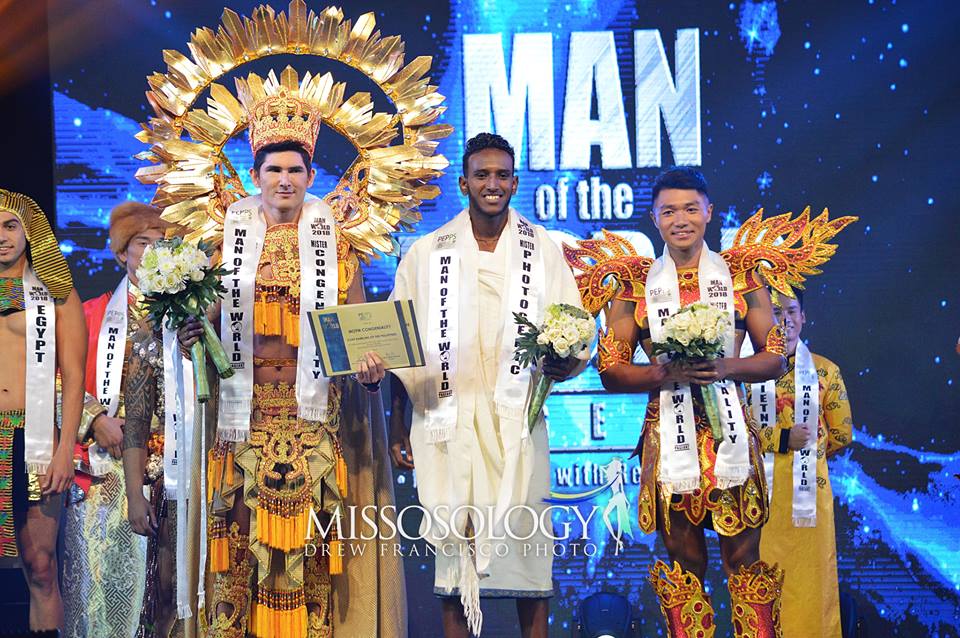 Following the festive opening, the first set of special awards were given: Best in National Costume and MOTW Congenialityt to Philippines, MOTW Personality to Singapore, MOTW Photogenic to Ethiopia.
After the break, contestants were back to show off their stunning physique wearing swimwear by Lemuel Rosos. The delegates from Czech Republic, Philippines, Italy and Vietnam got the loudest cheers from the spectators. As MOTW, one must have stamina and energy to fulfill his role in reaching out people through his advocacy, thus healthy body and good physique is needed. Mongolia and Czech Republic were awarded Best in Swimwear and Best in Resort Wear, respectively.
From 27 to 17
The excitement continued as the Top 17 were announced. First two slots were reserved for the fast track winners: Iran (Best in Talent) and Philippines (World's Choice Award). Korea, Malta, Guam, Mongolia, Czech Republic, China, India, Nigeria, Thailand, Peru, Myanmar, Puerto Rico, Indonesia, Italy and Vietnam completed the remaining slots.
The competition got even tougher after the 17 men returned on stage for the formal wear competition. Everyone brought out their sophisticated moves and boy-next-door looks, but it was Thailand's class and elegance that won him the Best in Formal Wear award.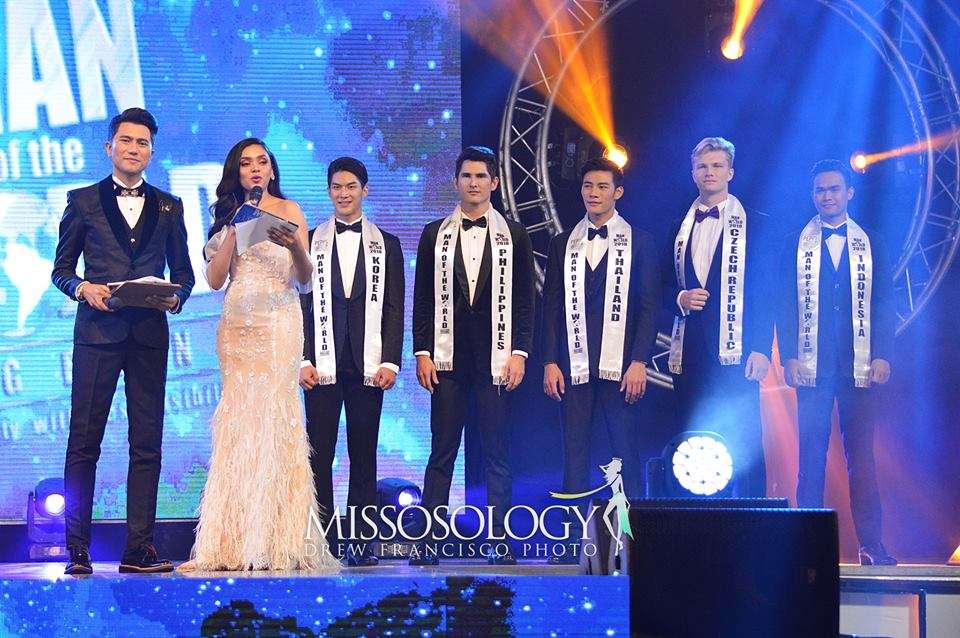 Another set of special awards were given to Vietnam (Best in Casual Wear), India (Fashion of the World), and Myanmar (Best in Advocacy Winner).
The dreaded moment finally came: the announcement of the final 10. This year was special (needless to say tougher) as every contestant were interviewed immediately after being called in Top 10. Indonesia was the first to be called followed by Malta, Czech Republic, Myanmar, Thailand, Vietnam, Philippines, China, Korea and Peru. Peru, because of his hearing impairment, was given the chance to type his answer using his mobile phone. This is an excellent act from PEPPs to give an equal opportunity to a differently-abled person to be able to compete in a pageant.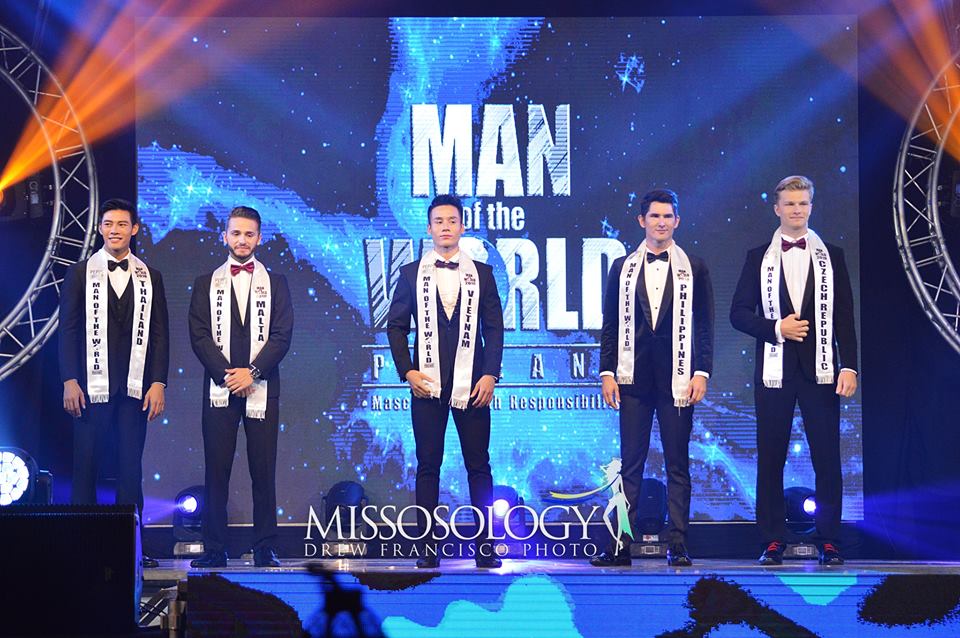 And we're down to 5
The tension was fever-pitch in Fil- Oil Flying V Centre as the hosts called the Top 5 finalists. Czech Republic, Thailand, Philippines, Malta and Vietnam were selected to face one final question: what qualities do you have that will make you the next Man of the World? What else can we say? A great set of finalists!
Hail to the king
While the judges deliberated, teary-eyed outgoing king Mostafa Galal Elezali from Egypt took his final walk. He is living proof to MOTW pageant's advocacy.  He visited different schools in the Philippines to promote different facets of education—from literacy to career development. He experienced working together with students, communities, and organizations as partners to mobilize around the common goal of improving the odds for our students. "Education is the key that unlocks the door to success," said Mostafa.
The moment of truth
All 27 contestants were back on stage for the last time for the announcement of winners. Philippines bagged the last major sponsor award from Highland Bali Villas Resort and Spa.
As predicted by Missosology, Cao Xuan Tai of Vietnam was crowned the winner. The rest of the Top 5 were Philippines (First runner-up), Malta (Second runner-up), Czech Republic (Third runner-up) and Thailand (Fourth runner-up).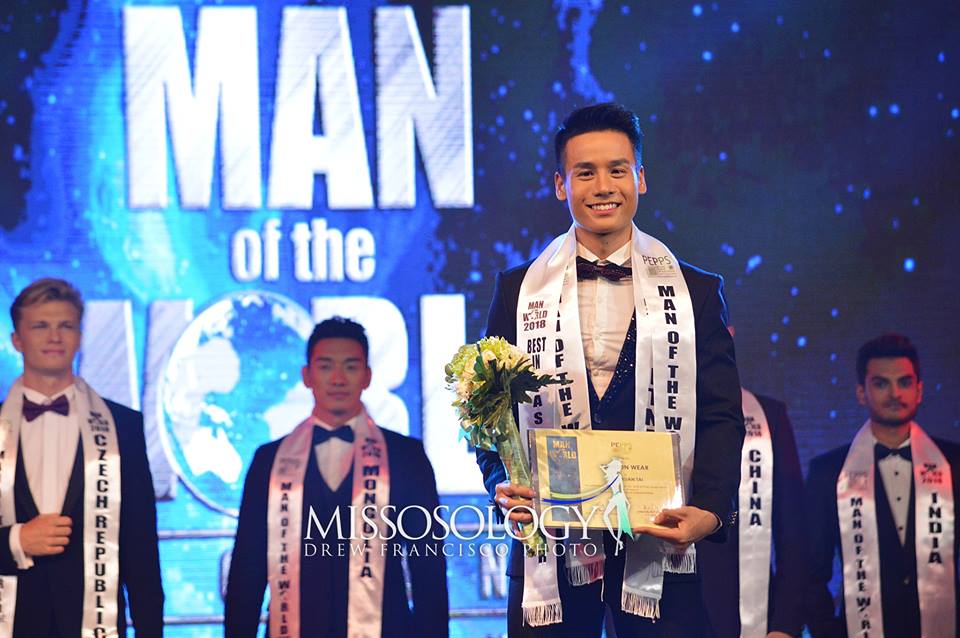 At the start of the show, Tai already solidified his front-runner status after winning other special awards from sponsors like Sogo Hotel, Pervil and Missosology. He was also one of the most handsome faces in the competition.
Despite his difficulty in English communication, Tai managed to express himself. It was a heartfelt answer that sounded neither scripted nor pageant patty.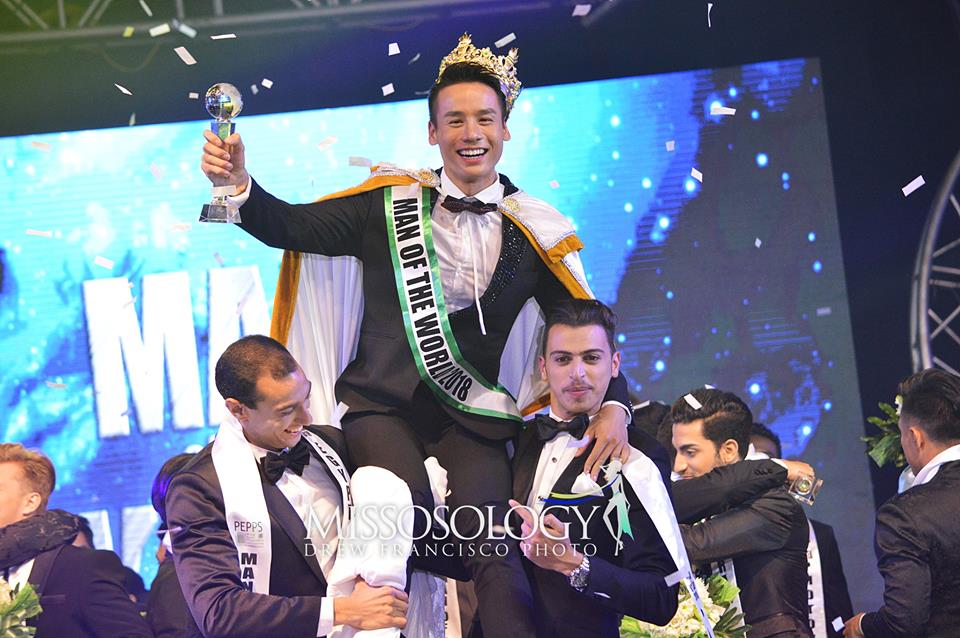 Marked improvement
Compared to its first edition, the MOTW pageant has improved a lot – from hotel accommodation to events venues to pre-pageant activities.
Also, the contestants discovered and experienced one of the most beautiful and newest resorts in the Philippines, Highland Bali Villas, Resort and Spa located in Nueva Ecija, Philippines. As the new tropical paradise of North, contestants experienced all-inclusive luxury resort's leisure facilities and spa, and Balinese inspired villas.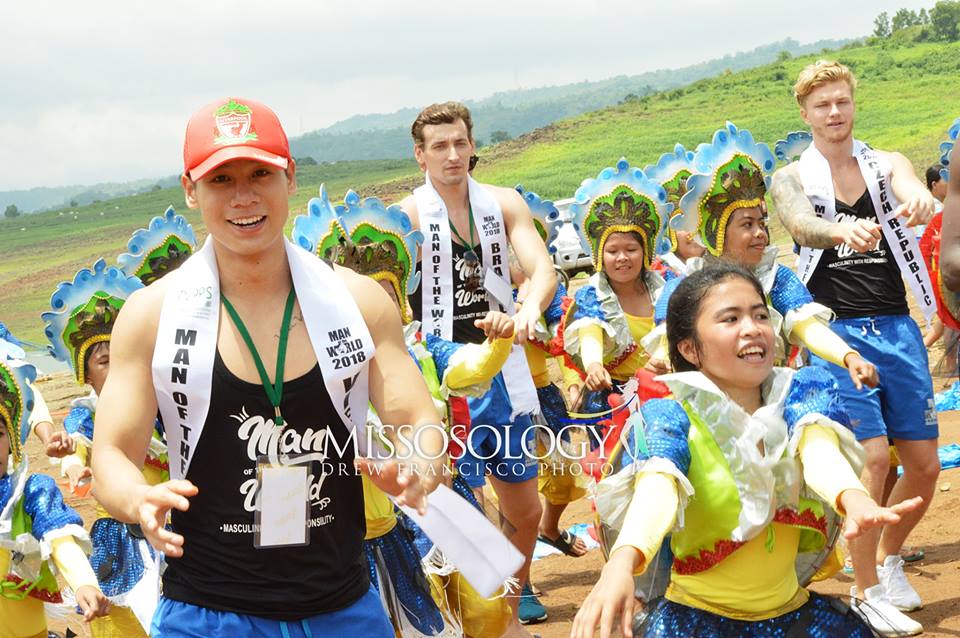 Activities were tremendously welcomed by provincial officials and private individuals from different provinces, such as Angono, Rizal; Tarlac City; and Pantabangan, Nueva Ecija. This year's activities were filled with excitement and enthusiasm as the contestants visited various schools, charitable institutions and Philippine tourist spots.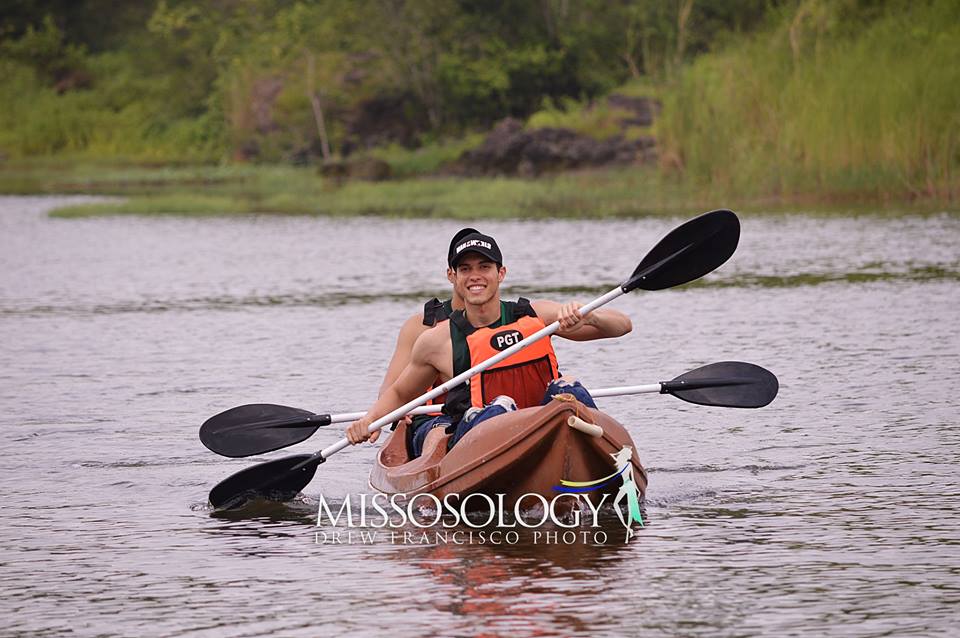 The contestants were also able to experience Filipino generosity and hospitability as they visited different places and welcomed with Philippine traditional, cultural and festival dancers in every provincial visits. The loud cheers from every Filipino  truly mades the contestants alive and energetic. It was full of great adventure that is not only filled with prestige and glamour, but also touches the soul.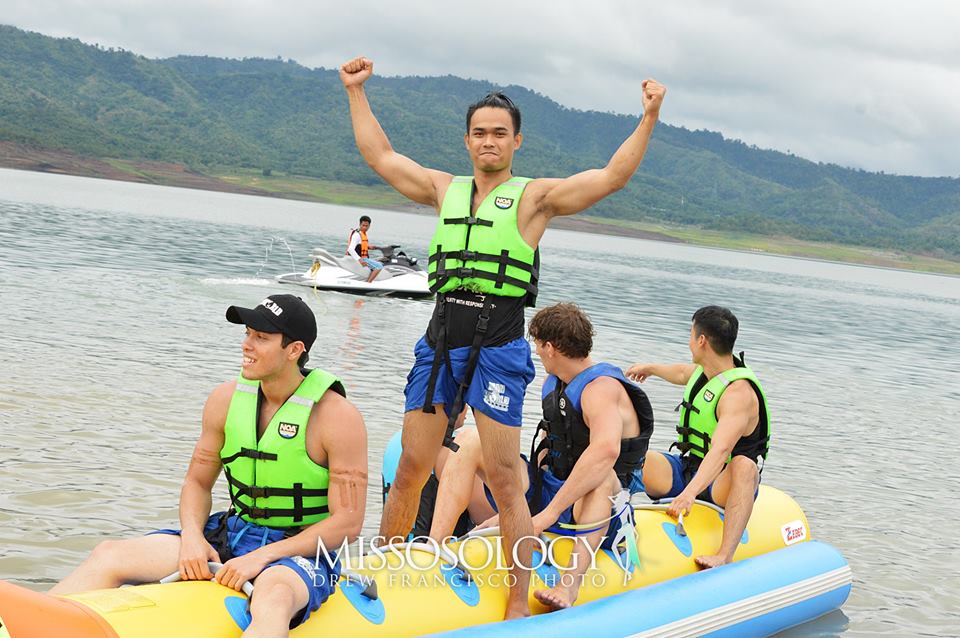 The finals venue was much better this year, as it was held in the six thousand-seater stage of Fil- Oil Flying V Centre. The stage was completely utilized, too. Ganiel and Michael did a great job as hosts. International personalities were invited to sit as judges, including Miss Earth Air 2016 Michelle Gomez of Colombia.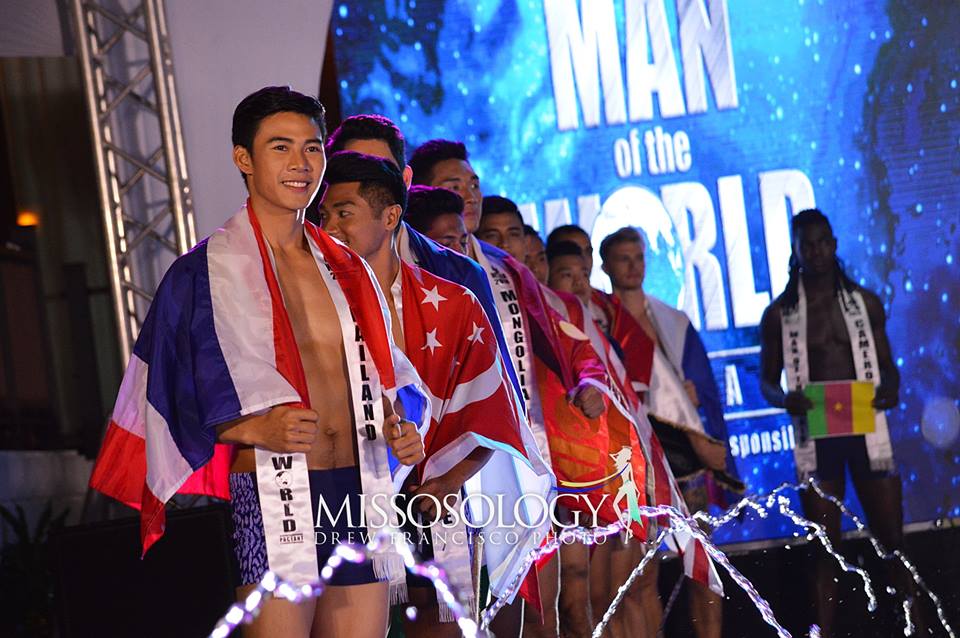 Overall, it was a great edition. The dream to stage an international pageant was big, and though the birth pains were palpable, Prime Event Productions Philippines Inc was able to pull off an exciting competition. Exciting times are definitely ahead for Man of the World as it marches its way toward becoming one of the world's top male pageants. Missosology.Org; Photos by Drew Francisco