History was made in Poland as Lalela Mswane was hailed as the new Miss Supranational. She is the first South African and the first woman of color to win the prestigious title. Lalela has been tagged as a frontrunner months before the Miss Supranational 2022 pageant kicked off. READ South Africa's Lalela Mswane could be the next Miss Supranational
Lalela Mswane was ranked close second in the final Hot Picks of Missosology and her victory has confirmed the status of her country South Africa as the Performer of Year 2021.
Southeast Asian countries dominated the Top 5. With Miss Thailand Praewwanich Ruangthong as first runner-up, Miss Vietnam Nguyễn Huỳnh Kim Duyên as second runner-up and Miss Indonesia Adinda Cresheilla as third runner-up. The only Latina to make it to the Top 5 was Miss Venezuela Ismelys Velásquez who placed as fourth runner-up.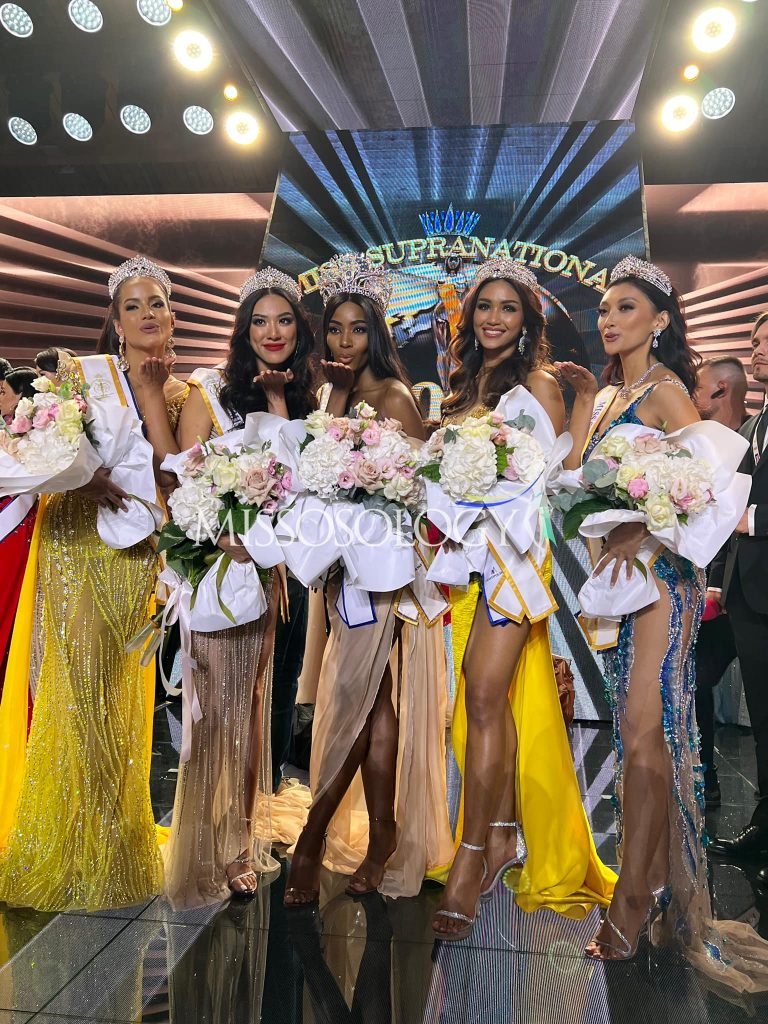 Making to the top 10 are: Miss Colombia Valentina Espinosa, Miss Czech Republic Kristýna Malířová, Miss India Ritika Khatnani, Miss Kenya Roleen Mose, Miss Mauritius Alexandrine Belle-Étoile, Miss Peru Almendra Castillo and the host delegate Miss Poland Agata Wdowiak.
Finishing as one of the Top 24 are: Miss Bolivia Macarena Castillo, Miss Brazil Giovanna Reis, Miss Ecuador Valery Carabali, Miss Ghana Gifty Boakye, Miss Guatemala María Fernanda Milián, Miss Hong Kong Kumiko Lau, Miss Jamaica Carisa Peart, Miss Malaysia Melisha Lin, Miss Namibia Julita Kitwe, Miss Philippines Alison Black, Miss Romania Andra Tache and Miss Trinidad and Tobago Christin Coeppicus.
Hailed as Continental Queens of Beauty are Miss Mauritius Alexandrine Belle-Étoile for Africa, Miss Colombia Valentina Espinosa for Americas, Miss India Ritika Khatnani for Asia, Miss Jamaica Carisa Peart for the Caribbean and Miss Poland Agata Wdowiak for Europe.