By: R. Galvez [@the4ofustraveling] / Photos: Pawee for Miss Supranational [@misspawee] / Follow Missosology on Instagram [@missosology_org]
Analyzing how stunning an evening gown is means we don't talk about the evening gown per se. It is more about how stunning is the contestant while wearing it. The designer should make sure it fits like a glove and should accentuate the strong points of a contestant while hiding her flaws. For those with long legs, a high slit would be an excellent choice. For those who has curvy waist, a figure-hugging dress would be perfect.
At Miss Supranational 2022 gown prelims, it has been observed that the standout evening gowns are those with metallic colors, intricate beading, and faux jewelry embellishments. Of course, how a contestant carries the gown matters a lot. In fact, that's the main basis of Missosology's beauty experts in selecting the Top 10 dazzling evening gowns at Miss Supranational 2022! Here are their choices:
Top 10. Miss Puerto Rico Ariette Banchs – This silver gown is designed to show off Ariette's figure and the sapphire accent gives it a touch of class. The way she carried it on the runway gave us that effortless elegance vibe.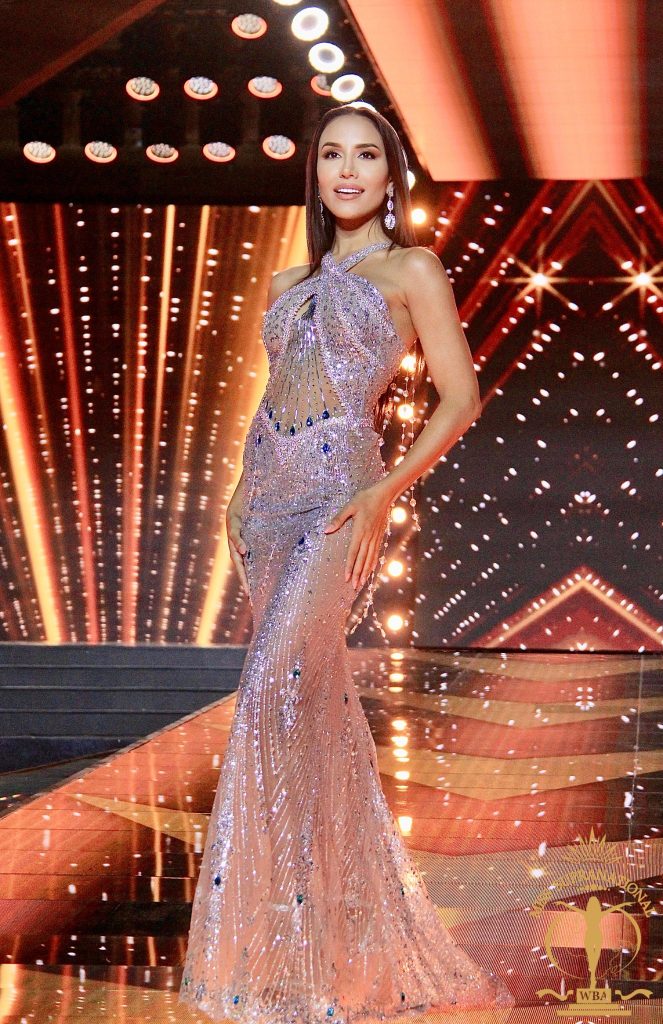 Top 9. Miss Panama Cecilia Medina – Belts can be a risky accessory for evening gowns. If you'll overdo it, it will be seen as tacky. It is indeed brilliant to see how a belt-like design was fully integrated into the gown of Cecilia thus stealthily providing an extra oomph to her waist shape. Meanwhile, the generous slit on the skirt area provided a dash of sexiness.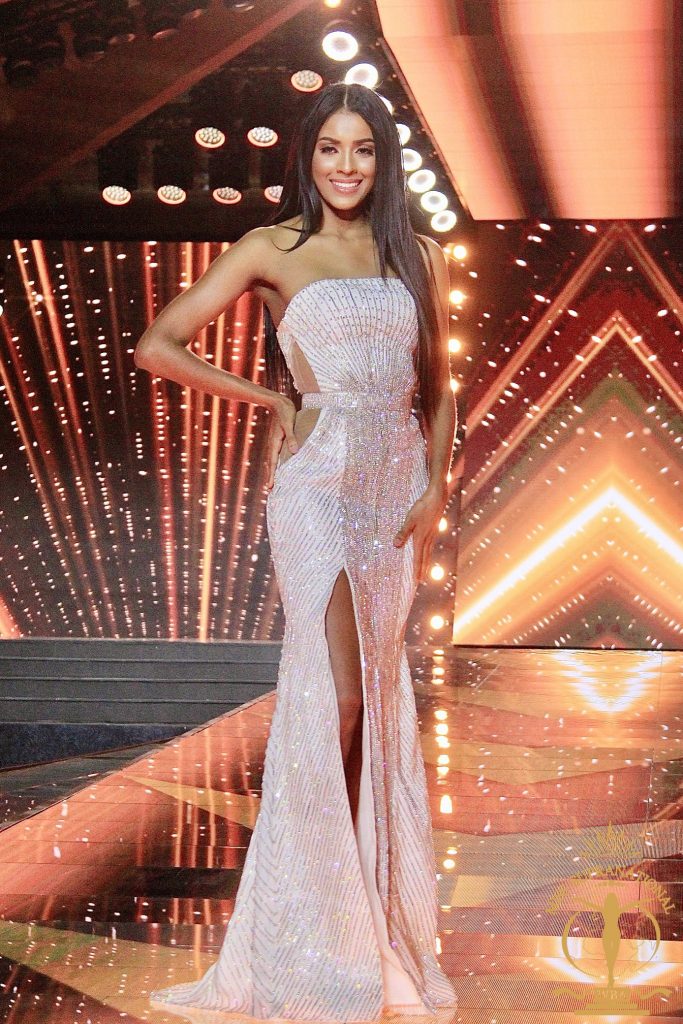 Top 8. Miss Cambodia Leakena In – The overall aura of the gown is a tug of war between elegance and foxiness. The long sleeve meant to evoke class while the nude canvass and the tight fit provided the sexy elements. Leakena masterfully carried this evening gown onstage but instead of letting her hair down, she could have opted to have it bunned for extra sophistication.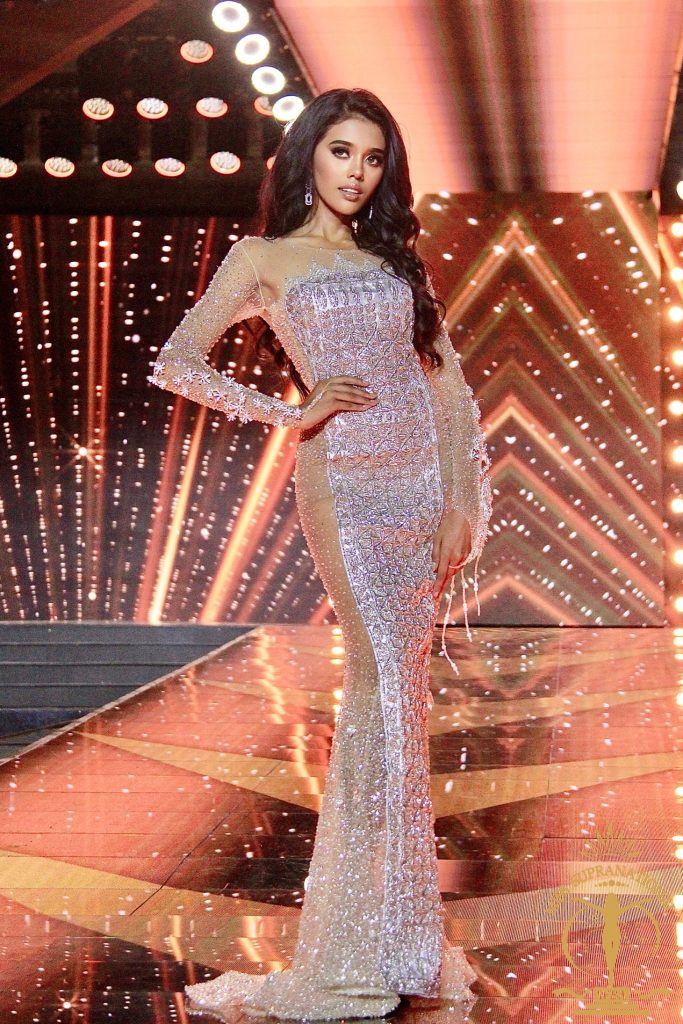 Top 7 Colombia Valentina Espinosa – Ethereal, divine, angelic, heavenly… We'll run out of words to describe the way Valentina sashayed onstage this intricately beaded silver gown. And the plunging neckline? Just pure genius!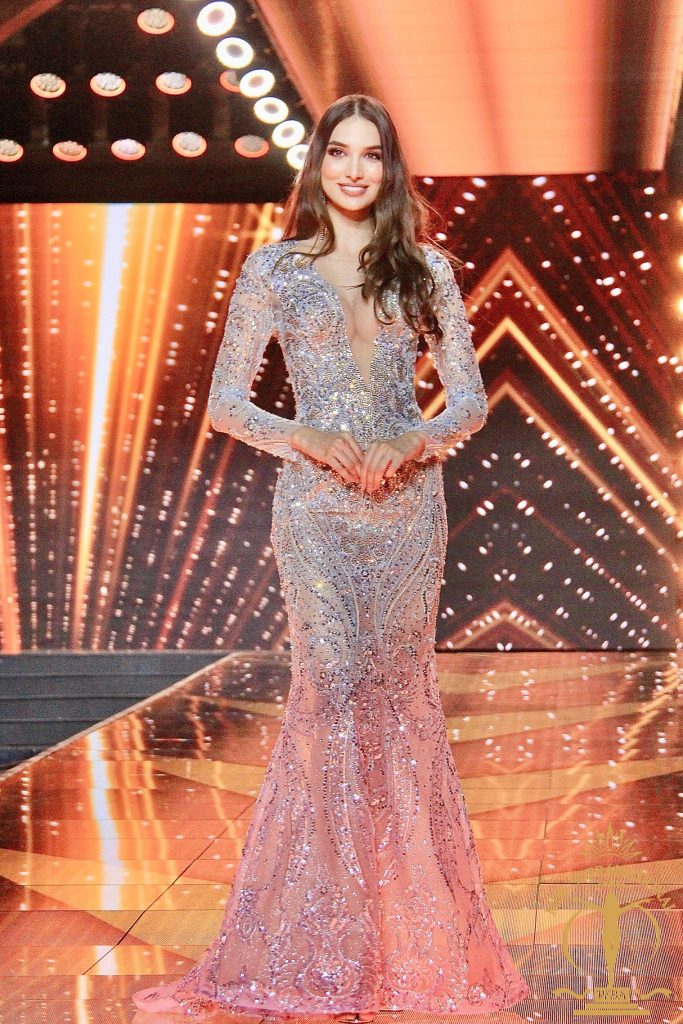 Top 6. Miss Brazil Giovanna Reis – This red gown's raison d'être is a simple one: to show off Giovanna's best assets. It unabashedly embraces the concept that if you have it, then flaunt it!
Top 5. Miss South Africa Lalela Mswane – The hues of lavender and dark orchid makes this gown a stand out. The color complements Lalela's skin tone and the design allowed her to show off her sexy shoulders. It is as if the semi-transparent skirt is not sexy enough. Let's admit that there's a lot of gowns with similar designs at Miss Supranational 2022. This one simply stood out from the rest.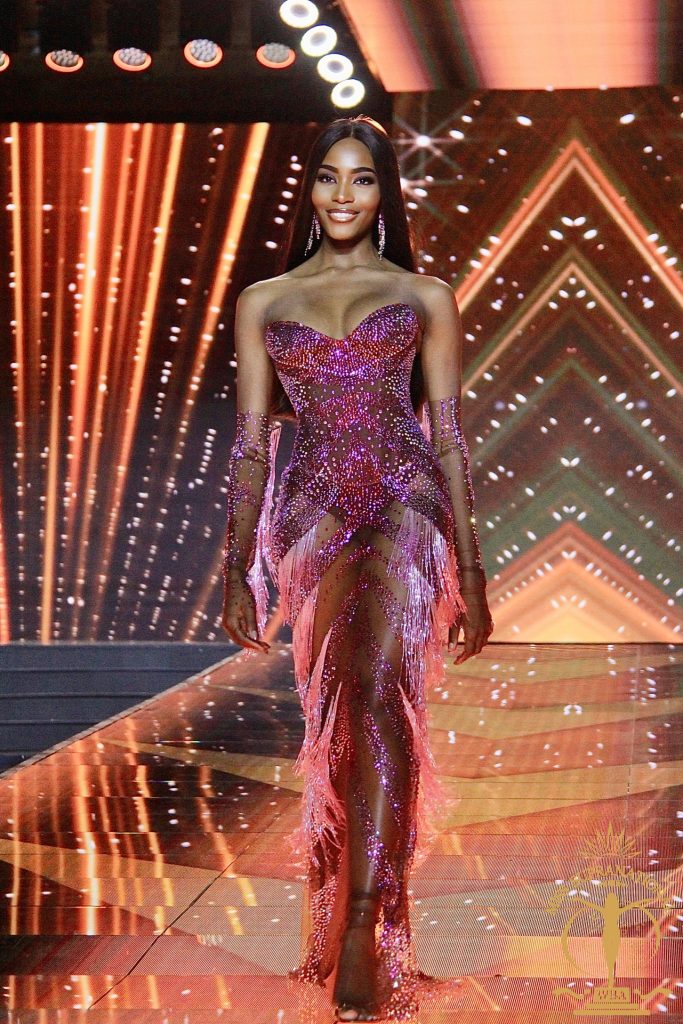 Top 4. Miss Cuba Liz Rodriguez – Her fresh and young looks and her heavy looking metallic gown creates a beautiful contrast and an inexplicable tension. In a way it reminds us of Miss Universe 2006 Zuleyka Rivera's gown.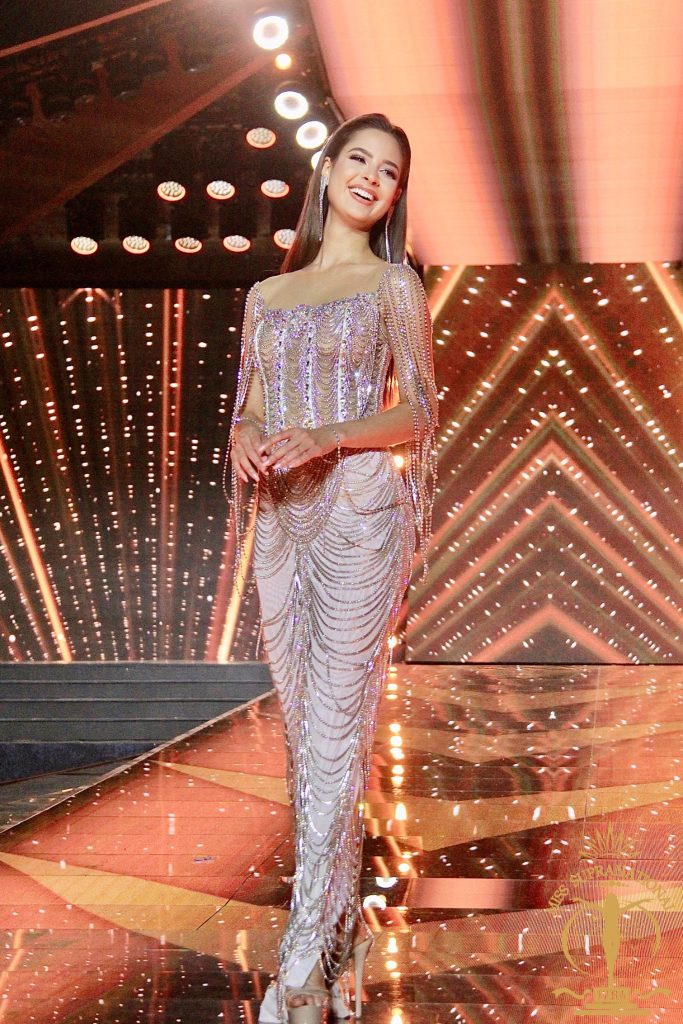 Top 3. Miss Argentina Maira Acst – If you read this far, you'll probably notice that at Miss Supranational 2022, silver metallic gown is the plat du jour. A lot of contestants opted for this kind of design but Maira's gown is hands down the overall winner. She looks like the Queen of the Nile with her royalty walk and polished moves.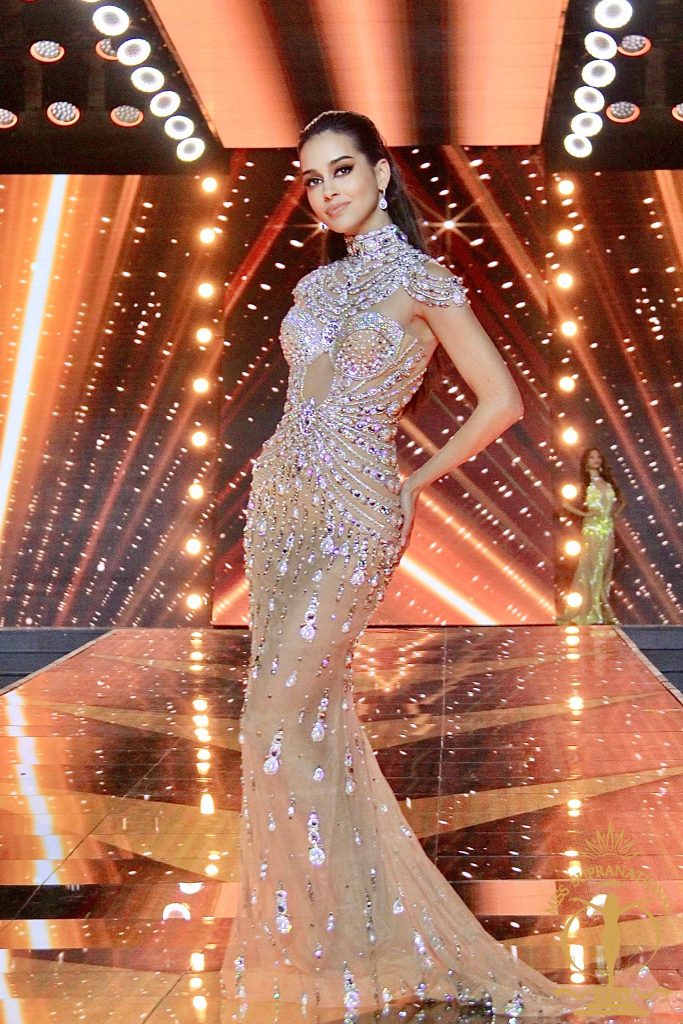 Top 2. Miss Indonesia Adinda Cresheilla – With her sultry walk, Adinda added fuel to the fire within her fiery red gown. She ruled the runway with gusto with her appliqué-laden dress. The extended left sleeve provided more drama while the one-sided off shoulder to her right is oozing with seduction. This refined and dignified sexiness will leave your mouth agape.
Top 1. Miss Venezuela Ismelys Velásquez – Yellow is the color of joy and celebration. Wait, where did we hear this before? But yes, Ismelys is joyful, fresh and unique (in a sea of metallic colors that is). This gown is airy and light despite the weight that the embellishments is supposed to provide. Ismelys pasarela is of course flawless and there's that unfiltered display of exuberance. If anyone aced the gown competition at Miss Supranational 2022 semifinals, that should be Miss Venezuela.